photo credit: Instagram
Once upon a time Russia was known for making the absolute best vodka anyone could buy. For a long time, you had to literally sneak it out of the country. Today luckily it is a different story. You can't walk into a grocery store or liquor store without passing by the wide varieties of vodkas available. Some hold true to the traditions of the past and use recipes that have been passed down from one generation to the next. But then there are a few that have sprung up all on their own.
Vodka at its heart is distilled from starch or sugar-rich plants. Many vodkas these days are produced from corn, rye, or wheat. After the main ingredient is chosen, it is anyone's guess as to what is added to the spirit, for each vodka is made just a little bit differently. That's why there are so many different brands available. Some are widespread and have been around for decades and some just spring up in the most unlikely of places.
Take the United States for example. Did you know that there have been three different brands of vodka concocted in the U.S recently? These are "Toast Vodka," "Bellion," and "Peony." Each one stands on its own as a unique blend of a traditional spirit.
Toast Vodka
Distilled in Miami, Florida with the "endless summer" spirit, Toast Vodka is created with corn and distilled six times. The ultra-premium vodka is gluten-free, corn based, and non-GMO. You can even buy Toast blended with coconut water giving this vodka a uniquely smooth taste.
Easy to drink neat, chilled, over the rocks or in a craft cocktail, the founder of Toast Vodka believes there is always something in life to Toast: To Life, To Love, To Us. "Toast Vodka was created to fill a gap that I felt was missing in the Vodka category… Whether it's the purist or the novice there's nothing like Toast Vodka it can truly be enjoyed by all." says CEO/Founder, restaurateur, and entrepreneur, Dieuveny "DJ" Louis. And because there is always something to toast to in life, toast to the America's Cup – TOAST Vodka named as official vodka for the 35th America's Cup.

photo credit: Instagram
Bellion Vodka
Bellion took a different approach to its creation by allowing science to do all the heavy lifting. Bellion Vodka is fused with NTX. Although the company isn't at liberty to say exactly what NTX actually is, they do tell you how the "Functional Spirits" reduce the negative aftermath of traditional spirits.
In layman's terms, the process is either has the vodka distilled down to near water with the flavor and burn of vodka. Or that the company has found a way to create a smart spirit that has no alcohol content. Either way, the details are under wraps. The site does say that it has a function beyond its normal use… which does pose the question, "what else are you supposed to do with vodka than to drink it?"
You can purchase Bellion in a few selective states. You can get it in Massachusetts, Connecticut, Georgia, Rhode Island, Texas, Iowa, and Kentucky right now. For those outside those listed states, you can have the bottle shipped to your house if your state laws allow it. Bellion is trying to bring this well-kept secret to all 50 states by the end of 2016.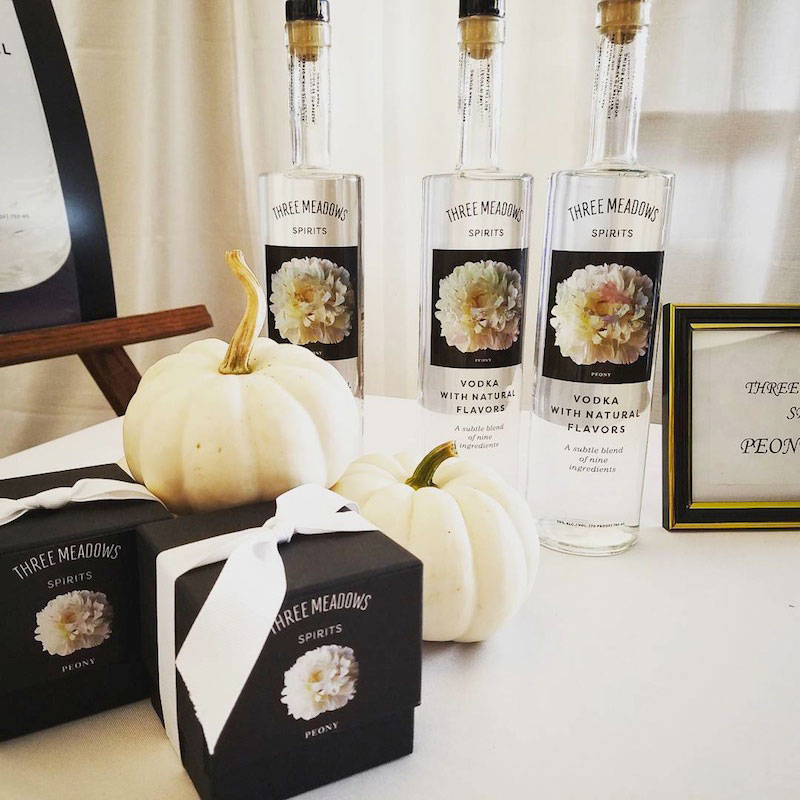 photo credit: Instagram
Peony Vodka
Lastly, there is Peony. This vodka was created in New York and is only available at selective stores within the state. According to the bottle, Peony is simple with only nine ingredients that make up this smooth vodka. The name "Peony" is what makes this vodka so special as it actually uses the Peony flowers as one of the main ingredients.
The Peony Vodka is a different recipe than any others you will find. The ingredients consist of mainly plants that include green tea, vanilla, peony, gardenia, wheat, jasmine, and geranium. It is distilled five times and filtered twice allowing the soft aromas to blend naturally into this premium vodka by Three Meadows.
The Verdict
Vodka seems to have a new face and a whole new flavor with these three new spirits. Whether they live up to all the hype around them is an entirely different matter. Each one does, however, bring something new to the table… whether it be the flavors, or how they distill the spirit.
Tags Best Vodka Toast Vodka vodka