What happens in Vegas, doesn't always stay in Vegas. Cliché — I know, but who doesn't like a great story and awesome photos.
Case in point: The punch, and the ensuing rumble that has NASCAR Nation and the sports world talking. Of course, I am talking about the punch Kyle Busch threw to Joey Logano's face and the rumble between Busch, the ground, and Logano's pit crew. Not exactly the boxing match that comes to mind when you think of Viva Las Vegas, but for a NASCAR fan, it's like pulling on the one-arm bandit (that's a slot machine — for you Millennials) and seeing all sevens. Cha-ching. NASCAR. Jackpot!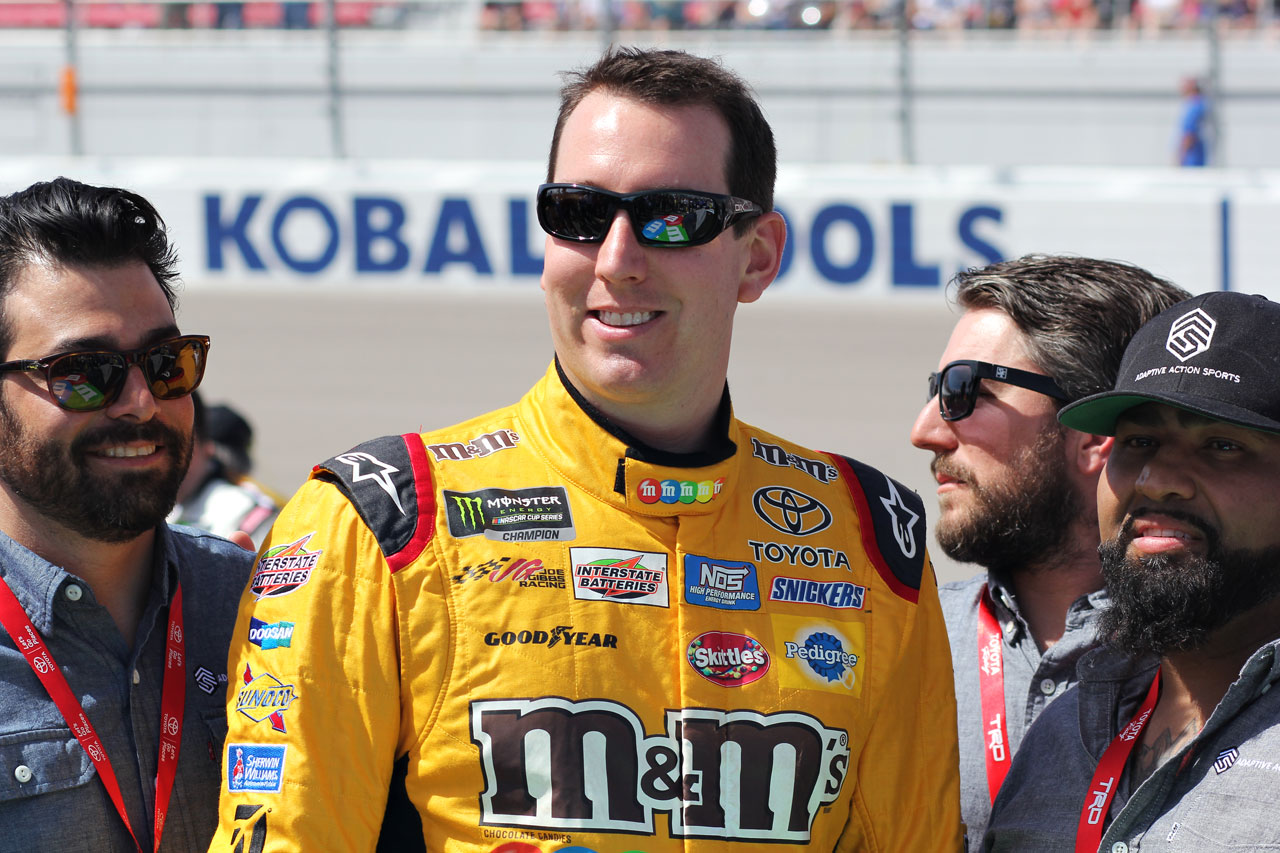 Some would say the race was lackluster. Others will rave that it was great. The scuffle may have overshadowed the race, but so much more happened leading up to the rumble on pit road. Young drivers like Kyle Larson and Chase Elliott raced like veterans. Clint Bowyer had a top 10 finish. Dale Jr. crossed the finished line for the first time this season. Danica was 'Danica,' as her hopes of winning went up in smoke. Brad Keselowski, who seemingly was on his way to capturing the checkered flag, went bust at the end. And perhaps the most underrated moment was when Martin Truex Jr., whose luck continues to improve, held his ground and went on to win the race. Let's say, he hit twenty-one at the blackjack table.
For all that happens during a race, there is so much more happening off the track. Almost everywhere you look at a NASCAR race, there is something going on — and the race at Las Vegas Motor Speedway was no exception. Whether it's cars going through inspection, pit crew guys waiting patiently for some action, or fans being fans, there is always a sideshow to the main show that is a NASCAR Cup race.
I was fortunate enough to capture a few of these moments as I roamed from the haulers to the pits, and through the garage area. If you have never been to a NASCAR race with a hot pass, here is a sneak peek at some of the action on the other side of pit road. I share with you some of my NASCAR 'treasures' from my little 'photo expedition' at the Las Vegas Motor Speedway.
Tags Joey Logano Kyle Busch Las Vegas Las Vegas Motor Speedway Nascar NASCAR Photos