American automaker Buick has been synonymous with luxury and style for decades. That's why we jumped at the chance when Buick invited us to drive Sonoma, California for a NASCAR race in our own personal 2017 Buick LaCrosse. We never made it to Sonoma, though – instead, we played hooky, taking the 2017 LaCrosse up the coast to Santa Barbara. Here's how that went.
Up the 101
Leaving LA behind, we took the venerable Highway 101 on our way to Santa Barbara. Called "El Camino Real" – the Royal Road – as it follows the same route that the original Spanish settlers would have traveled centuries ago, the 101 is a picturesque, entertaining drive. You've got the coast on your left for much of the way – something you don't get if you just take the interstate – and the route is steeped in the old-school Americana.
If we really wanted to, we could have taken the 101 all the way up the coast, as it passes through Oregon and heads into Washington. Buick probably wouldn't have liked that, though, so we settled for Santa Barbara and back, giving us more than enough time to revel in the 2017 LaCrosse's modern engineering and old luxury feel.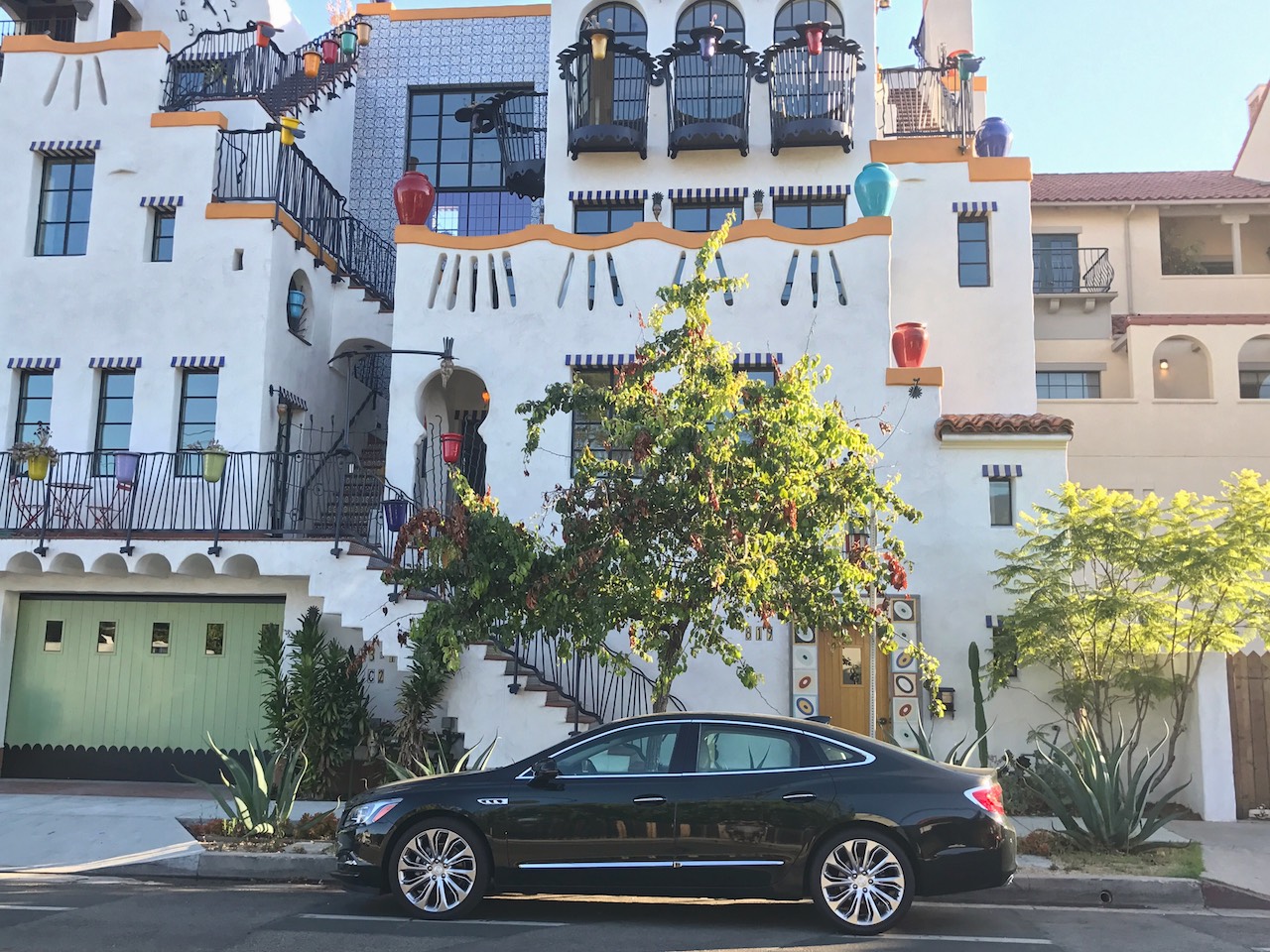 All the Bells and Whistles
As venerable as Buick is, this car company sure got it right with the LaCrosse. The amount of technology squeezed into this chassis is staggering. Design and performance issues from older models have all been addressed and improved upon. The longer, lower, and wider wheelbase weighs less than older model years, partly due to lighter, better sound-absorbing materials and its press-hardened, high strength steel chassis.
The interior is nothing to shake a finger at, either. Perforated leather trim seats with vibrating lumbar support and an 8-inch color touchscreen running on the Intellilink infotainment system mean you'll travel in comfort wherever you go, and the 310-horsepower 3.6-liter DOHC V-6 will get you there in a hurry.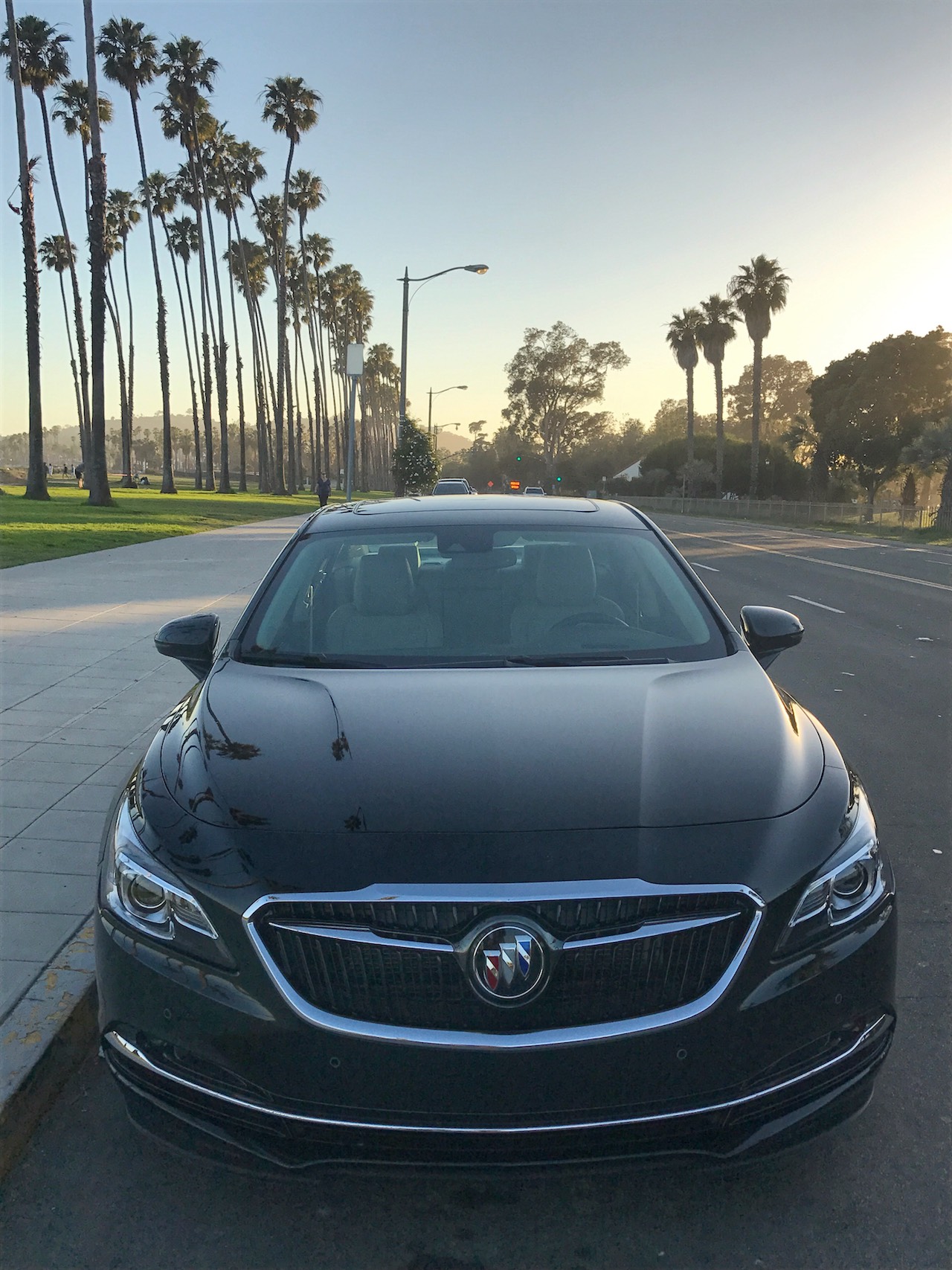 Some of the best features of the 2017 LaCrosse have to be its safety capabilities, though. The sedan comes with 10 airbags and rear backup camera as standard, and our model had the Safety Alert feedback system, a unique vibration alarm set into the bottom of the driver's seat.
Accompanying this was Buick's Driver Confidence Package, which alerted us whenever there was rear cross traffic, a car in our blind spot, or if there was traffic when we were changing lanes. We definitely felt safe in this car!
Back to Business
Alas, our little adventure came to an end. We didn't want to give back the LaCrosse so soon, but we had gotten a great taste of the car as we played hooky to Santa Barbara. The 2017 Buick LaCrosse, with its easy handling, its bevy of technology and luxury features, and its high levels of safety was the perfect traveling companion.