Genesis – the word means new beginnings, which makes it an appropriate choice for the name of a new brand of luxury car. The new luxury marque Genesis Motors has taken the world by storm, introducing itself through a clever video that pits man against furry little beast.
VIDEO: Gensis | Driver Versus Fierce Cute Dog
All stops were pulled out for the introduction of the Genesis G90 to the public. Acclaimed director Wayne McClammy shows us a lighthearted battle between a G90 driver and his passenger's fierce little dog. As an oblivious starlet chats away on her phone, the pocket pooch tries to ravage the G90's back seat, thwarted every step of the way by the savvy driver.
We're treated to long, lingering shots of the G90's luxurious interior and exterior as it navigates the Pacific Coast Highway, expertly slaloming down the twisting slopes. Each turn of the driver's practiced hand disrupts the doggie from his attempts at ruining the interior until, finally, they arrive at the red carpet – driver 1, doggie zero. It's a fun, memorable little video, and it's a great way to unveil the Genesis marque to the world.
The Vehicle
The flagship Genesis G90, showcased in the video, features a sleek and elegant design evoking modern aesthetics combined with cutting-edge technology. This luxury sedan seats 5 in exquisite comfort, featuring heated and ventilated Nappa leather front and rear seats. A 22-way power driver seat provides power lumbar, shoulder, and bolster adjustment, and its 14-way power right rear seat & 12-way power left rear seat, along with a 3-Zone+ automatic temperature control with AQS and CO2 sensor, complete the ensemble.
The G90's technology and performance inside and out are impressive. The front console has a 12.3-inch HD touchscreen with integrated navigation, there's a 17-speaker 7.1 surround sound audio system complete with Sirius XM radio, center mounted MP3 audio jacks, and Bluetooth functionality. Meanwhile, under the hood there's a 365-horsepower 3.3-liter twin turbo V6, providing power to spare.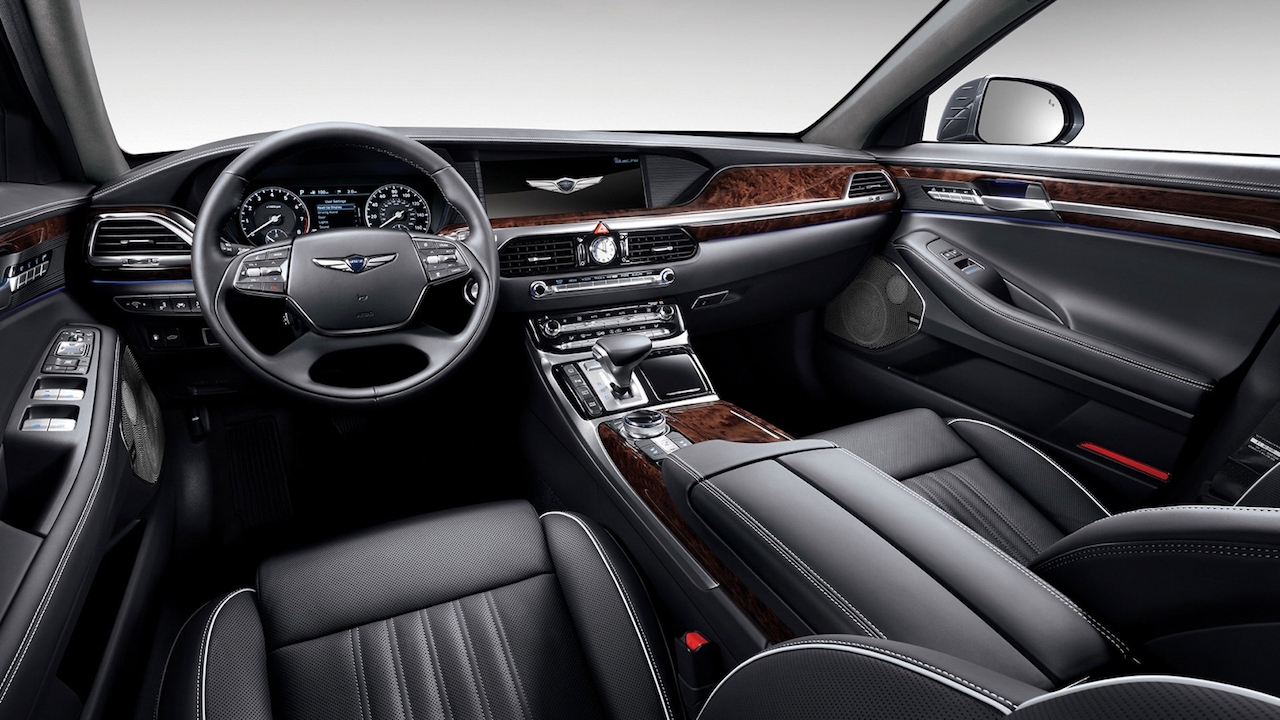 The New Face of Luxury
With an 8-speed paddle shifter, 9 airbags, a multi-view camera, and a bevy of safety and performance packages coming standard, the Genesis G90 is loaded with all the features you need and some you didn't even know you wanted. Check out this new luxury brand today – and don't forget to watch the video!