It's tough being a big guy in a little car. Visions of having to sit hunched over the steering wheel with your knees up around your ears can make anyone uncomfortable, but it doesn't have to be that way – there are plenty of compact cars perfect for big men, and many are made by Ford. Here's three of the best.
The Ford Fiesta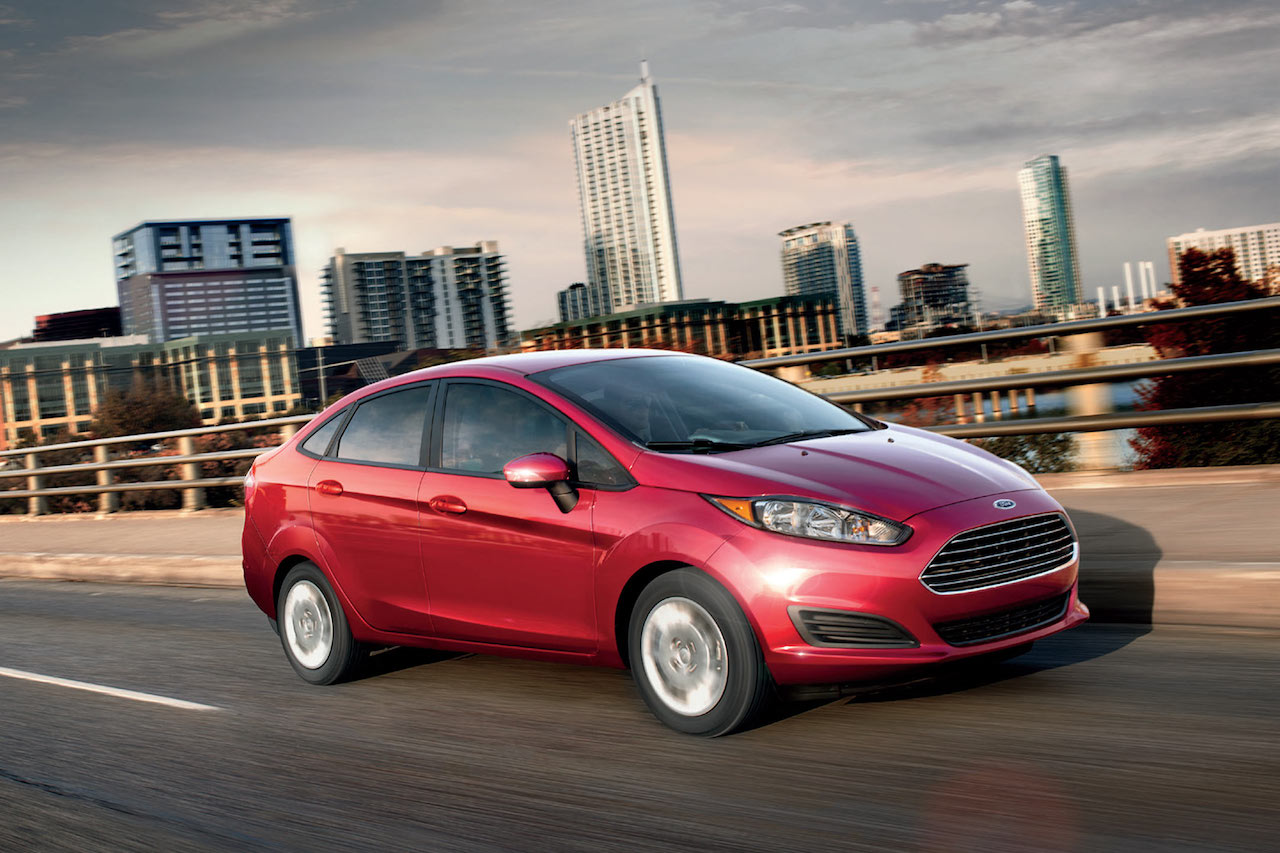 One of the smallest Fords out there, the Fiesta has been a popular compact car choice for decades. Thanks to its size, the Fiesta is deceptively agile – and the Fiesta ST takes this to the max with its sport-tuned suspension and its 1.6-liter EcoBoost engine, providing a meaty 197 horsepower.
Combined with its race-day interior styling and integrated advanced smart technology, the Fiesta ST is a tough little powerhouse of a compact car. At the same time, its relatively low sticker price and excellent mileage mean you won't break the bank.
READ: 4 Crossover Utility Vehicles (CUV) That Are Changing The Game
The Ford Focus

Looking for a little more room than a Fiesta? The Ford Focus is a great mid-range choice. Available as a compact hatchback or a subcompact 4-door sedan, the Focus is a popular choice thanks to its excellent balance of price and performance.
Like the Fiesta, the Focus has an ST performance model too – and it boasts a blistering 252-horsepower 2-liter EcoBoost engine, race-inspired seats, sport gauges, and the SYNC 3 onboard infotainment system. You'll feel like you're flying an X-Wing, not a 4-door subcompact.
READ: Ford, Trending in the Future
The Ford C-Max

Looking for a subcompact option that says you're a sensitive new-age guy but not too sensitive? The Ford C-Max hybrid is a perfect choice. With average mileage of close to 40 MPG both city and highway and a roomy interior that seats 5 comfortably, the C-Max is the compact of choice for the manly eco-warriors among us.
This tough little customer has more than 24 cubic inches of cargo room, without having to fold down the rear seats. Do so and you double your cargo space, ensuring that you can take the C-Max camping, tailgating, or anywhere else you want.
Wrapping it All Up
Ford makes great compact cars. The C-Max, the Focus, and the Fiesta are just the tip of the iceberg – visiting a Ford dealer near you is a great way to learn more. Not sure which to visit? Reading dealer reviews can also help you pick the best one. Knowing where to buy and the importance of reviews is vital in helping you pick a car especially if you're a big guy used to trucks or 4 door sedans treading in the world of compact sized vehicles.