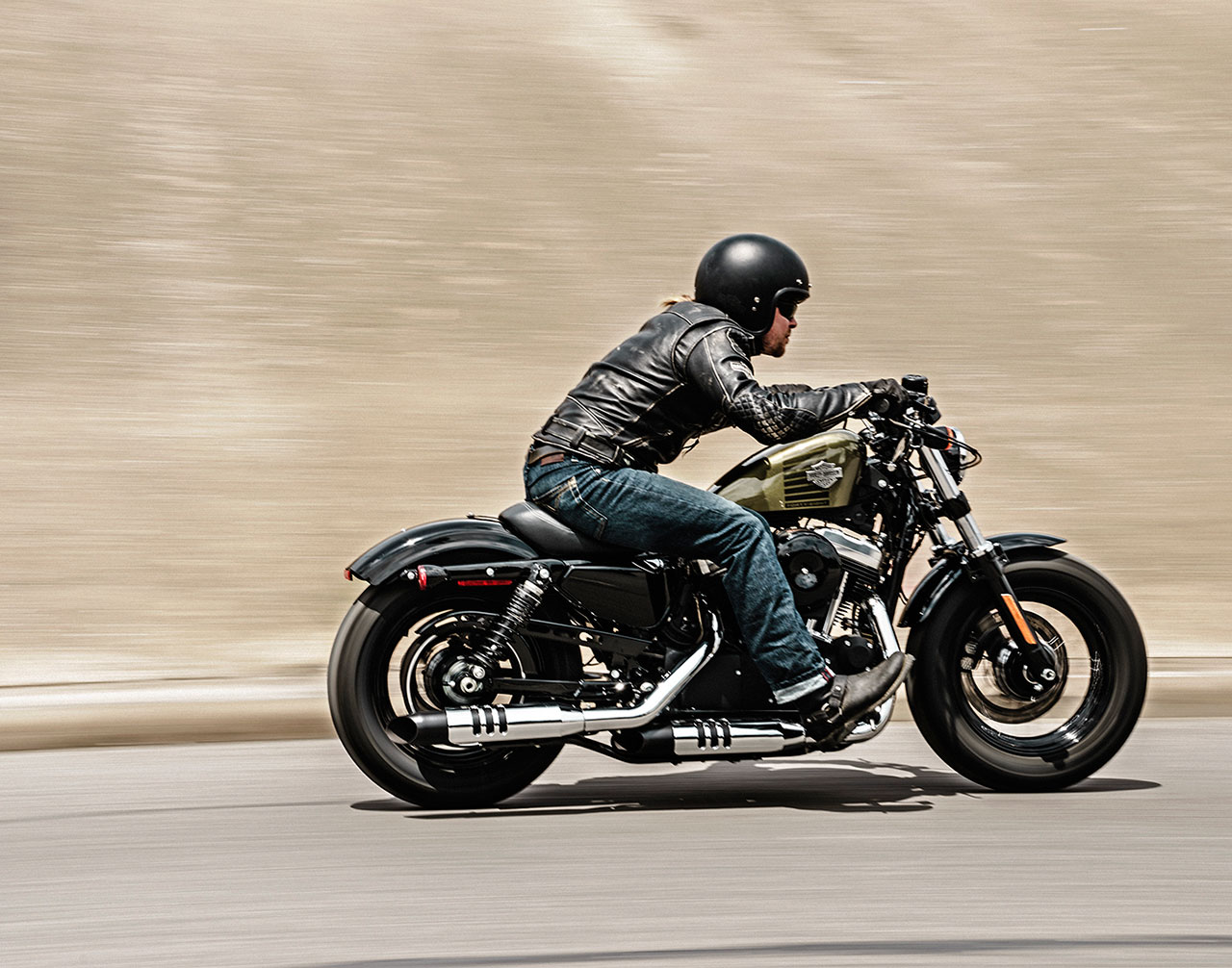 Photo credit: Harley Davidson
So you're ready to invest in a motorcycle. Congratulations! In addition to the coolness factor, riding a motorcycle will be a whole new world. You'll be able to feel the road and the wind and the rain, which is probably why you want the motorcycle to begin with! So where to start?
Make sure to read up on the different types and classes of motorcycles before you start test driving any of them. The main two categories are smaller (less than 500cc) and larger (more than 500cc). There are advantages to each class, depending on your comfort level and your intentions for the bike. The weight of a motorcycle is a critical factor since you have to be able to control it on the road as well as you have to be able to lift it if/when you lay it down. Some bikes are built more for driving around town, while others are better designed for long-distance touring. Check out different seat heights to find your comfort zone.
Now that you have a few pointers, below is a quick look at the five best motorcycles recommended for the beginning rider: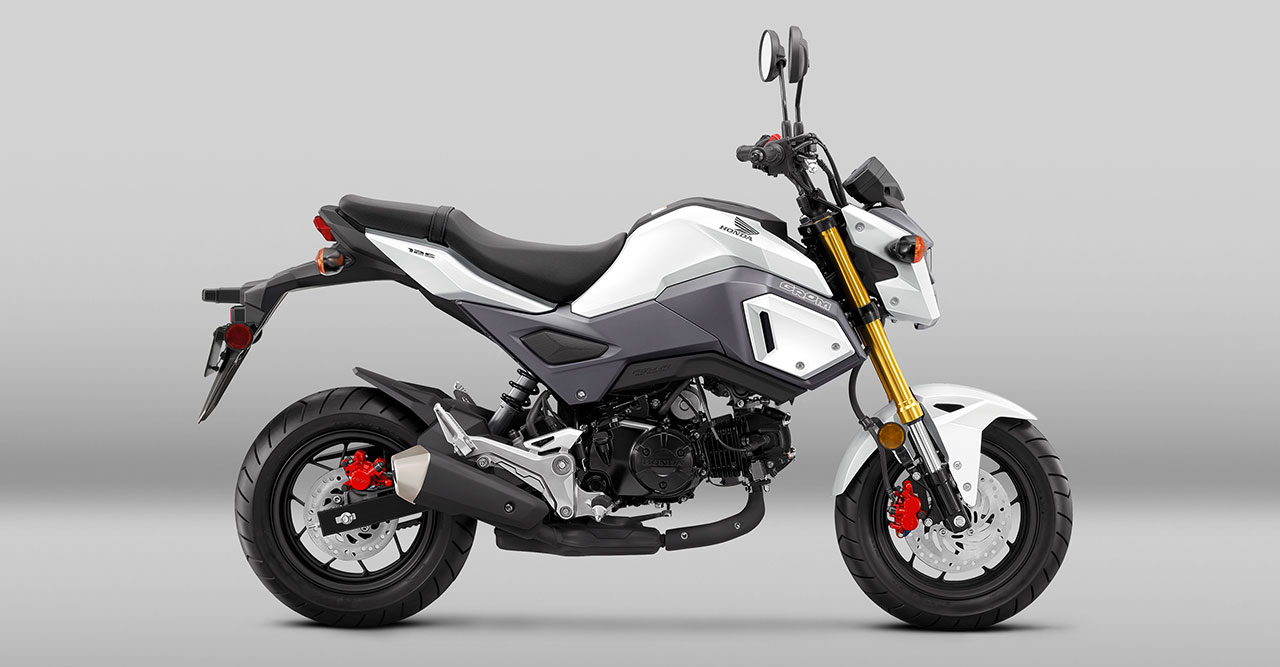 Honda Grom
If you're looking for something small and easy to handle as you get started, check out the Honda Grom. The extremely efficient price on this one makes it very reasonable to learn on, but the 125cc does give it some actual power. While this one is great for tooling around town, it really is not recommended for freeway driving. If you are truly a beginner in the ways of motorcycle riding, this will probably be a great fit for you as you learn the basics.
BMW Bike
In honor of my father-in-law, there has to be a BMW bike on this list of motorcycles for beginners. He has driven them for decades and would not ride anything else. The 2012 BMW G 650 GS is the way to go if you are a sucker for German engineering. The 652cc engine has a top speed of 106 miles per hour, and its sleek lines are made for the road as are all BMW vehicles. After all, Germany is where the Autobahn is. BMWs are known for their reliability, for being solidly built, and for their overall safety. But don't let that fool you, this one will get up and go when you are ready to move.
Kawasaki Vulcan 900 Classic
While all of these suggestions are gender-neutral, female riders sometimes have different and unique wants and needs from their bikes. One of the best beginner motorcycles for women is the Kawasaki Vulcan 900 Classic. While there are a selection of Kawasaki bikes, the Kawasaki Vulcan 900 has that classic 'big bike' look that a lot of riders are going for when they decide to buy a motorcycle, but is relatively lightweight for its size and has a lower seat height which is a nice feature for shorter riders. In case you were not aware, the advantage of a lower seat height is that a shorter rider can put both feet on the ground when necessary. That is an essential feature since that is how the rider stabilizes the bike when stopped. And for day trips, the passenger seat is surprisingly comfortable (although not really recommended for tour rides). By the way, this bike is not just for women but it is strongly preferred by women riders.
Honda CBR 500R
The sporty but manageable Honda CBR 500R, sometimes known as the Serious Sportbike, is a great choice if you want something aerodynamic yet easy to learn. It is typically rated for the ''mature beginner" who has a little experience under their belt. The 471cc twin-cylinder engine has enough smooth running power to get you up and moving. Not to mention, it comes with the famous reliability that all Honda vehicles are known for. Hondas are not always the cheapest in the lot, however your money will be well-spent on anything that they have to offer. With a simple amount of regular maintenance, these can last you well into the time when you are ready for something bigger.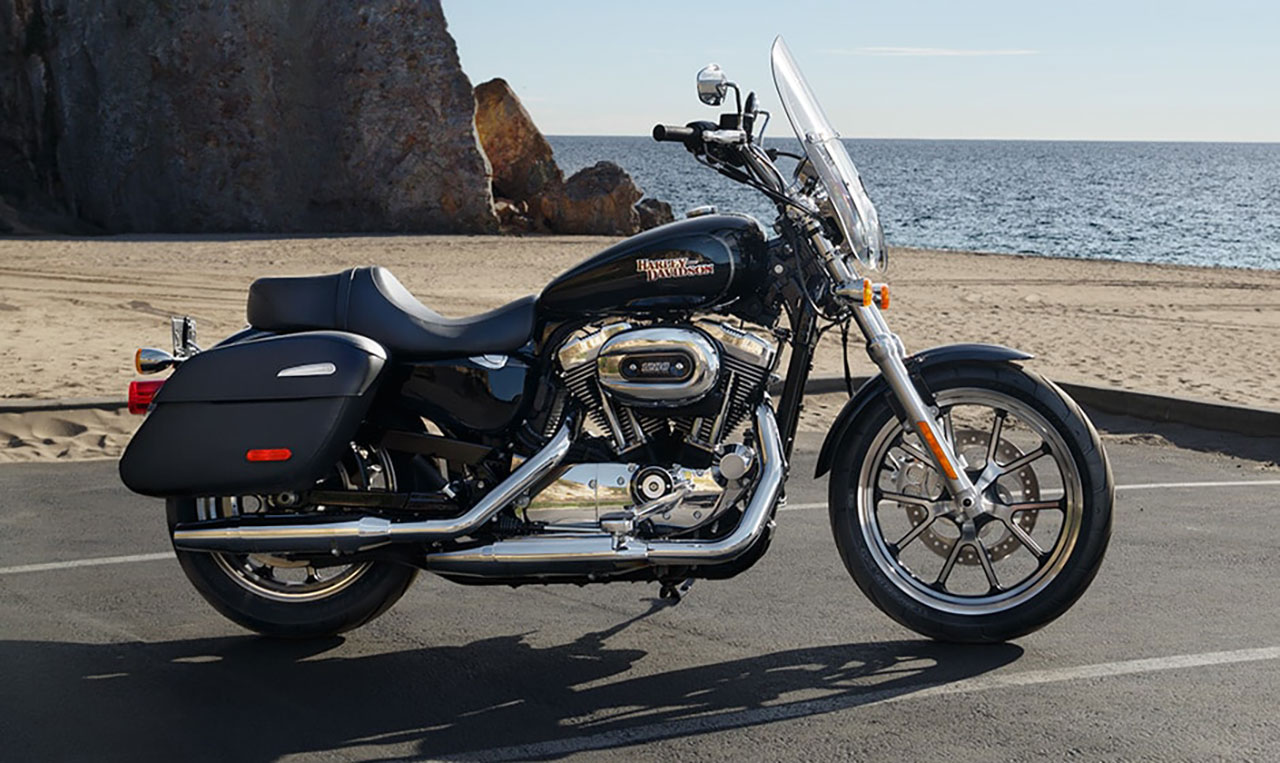 Harley Davidson
No list of motorcycles (no matter what the specific topic is) is complete without at least one of the famous Harley Davidson bikes. These good old American steel classics are mostly known for two factors – their unique sound when they drive by and their overall comfort level. If you plan to use your new motorcycle for long-distance travel, then the Harley Davidson SuperLow 1200T is the one for you. The saddlebags will be essential for packing for those road trips, but they can be removed easily so that you can run a sleeker look while driving around town.

Photo credit: Harley Davidson
Most riders will tell you that after that first ride, feeling the wind on their cheeks and the road underneath them, it is truly a fantastic way to travel. Once you buy your bike, don't forget to take a motorcycle safety class. After all, you don't want to be a danger to yourself or other drivers while on the road. If you end up buying your motorcycle as a used vehicle, make sure to spend the time and money to have it checked out. Having a repair manual is invaluable if you plan to use the motorcycle as your daily vehicle. Check out procycles.com.au for an extensive list of available maintenance and repair manuals for a variety of motorcycles.
Whether it is the law in your area or not, please dress smart. Long pants are always recommended (road rash is not a good look on anyone) and always wear your helmet. There are some things that cannot be replaced! If you plan to have a passenger on a regular basis, make sure to take them motorcycle shopping with you.
Remember to be safe with it. You won't be a beginner for long!