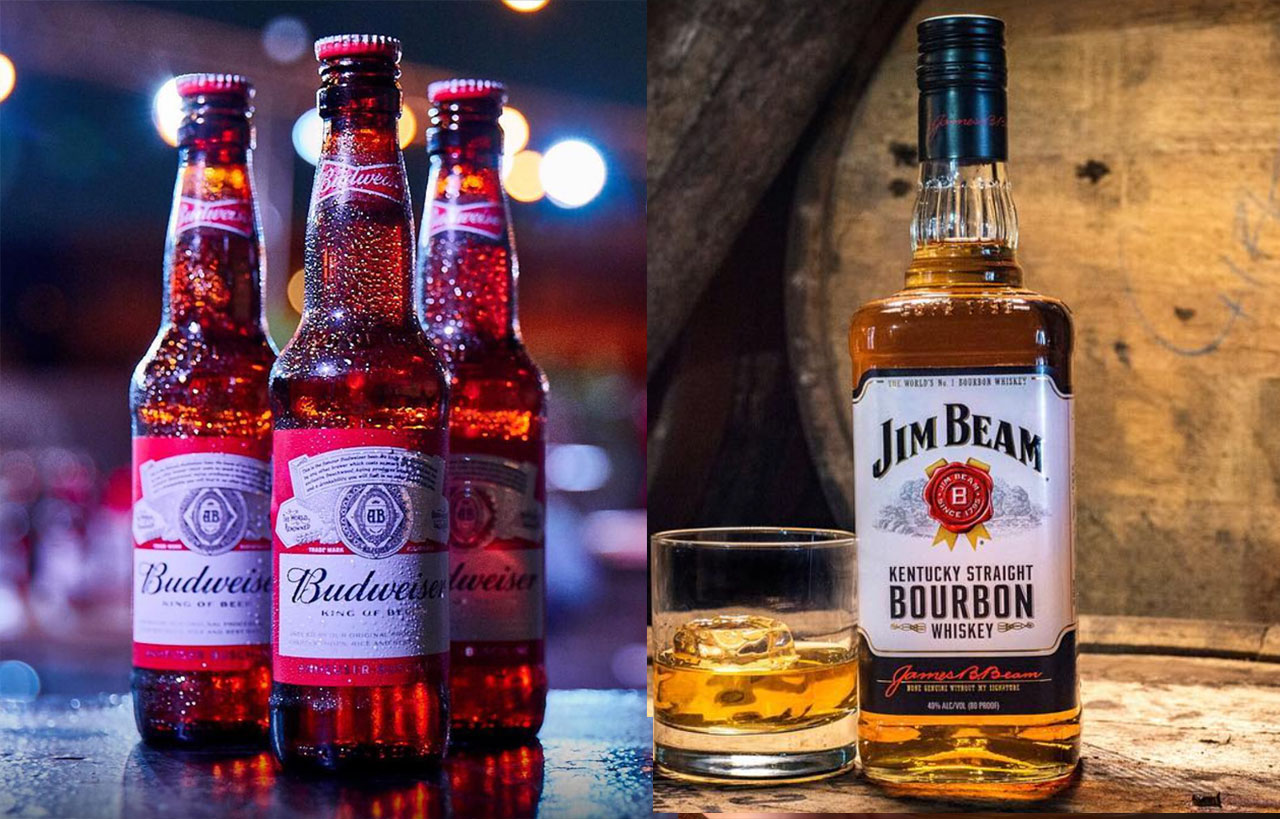 photo credit: @Budweiser and @JimBeam
Yes, you read that correctly – beer and bourbon all in one sip. Budweiser and Jim Beam are collaborating to make a one-of-a-kind drink and we are here for it.
 
If you like beer and dark spirits – were talking about alcohol, bourbon to be specific – raise a glass now. It's never been done before, but if you have dreamed of sipping beer and bourbon together in a "real" concocted drink, thank Budweiser and Jim Beam for dreaming up a new limited-edition collaborative brew. The world's most valuable beer brand and the world's No. 1 bourbon are calling their new drink Budweiser Reserve Copper Lager. And we are simply saying "Bartender, we'll have one."
 
How is this possible, you ask? Well, Budweiser's Reserve Copper Lager will be brewed with two-row barley, and aged on Jim Beam bourbon barrel staves. The American-style lager and the world's best-selling bourbon plan to produce a nutty taste with caramel rye, vanilla notes, and a toasted oak aroma. Kentucky Straight Bourbon and American heritage – let's toast to the future, NOW!
 
"This is a truly unique partnership and innovation that will surely drive excitement with our drinkers," said Ricardo Marques, Vice President of marketing for Budweiser. "This partnership feels especially natural given our brands' common values and the pivotal roles they've both played in American history," said Rob Mason, Vice President of marketing for Jim Beam. "Our family distillers have produced 'America's Native Spirit' since 1795, using traditions and techniques passed down through the generations."
 
If you're salivating at the thought of this beer and bourbon combo, you'll have to wait to quench your tastes buds. The new limited-edition collaborative brew – Budweiser Reserve Copper Lager – won't be available at your local bar until September. In the meantime, you can order a "beer and a bourbon shot" at your local bar and ponder what's to come from the perfect pairing of these two American drink icons.
Tags beer Bourbon Budweiser Reserve Copper Lager Jim Beam Whisky