Photo credit: Instagram
Luxury, scenery, fine food, next-level amenities, and impeccable attention to detail are a few benchmarks that set apart some of the finest resorts. For American's looking to bask in the pampering of full-service spas, experience the best that Mother Nature has to offer, and lavish in sumptuous meals accompanied by exquisite wine pairings along handcrafted cocktails, there is no need to look further than your own backyard.
 
As a frequent world traveler, it's easy to overlook some undiscovered gems at home. Luckily for you, some of the finest luxury resorts are just a short flight from major airport hubs in the United States. We have compiled a list of the five best resorts in America that we think you should add to your bucket list based on elite services, amenities, exclusivity, and traveler reviews.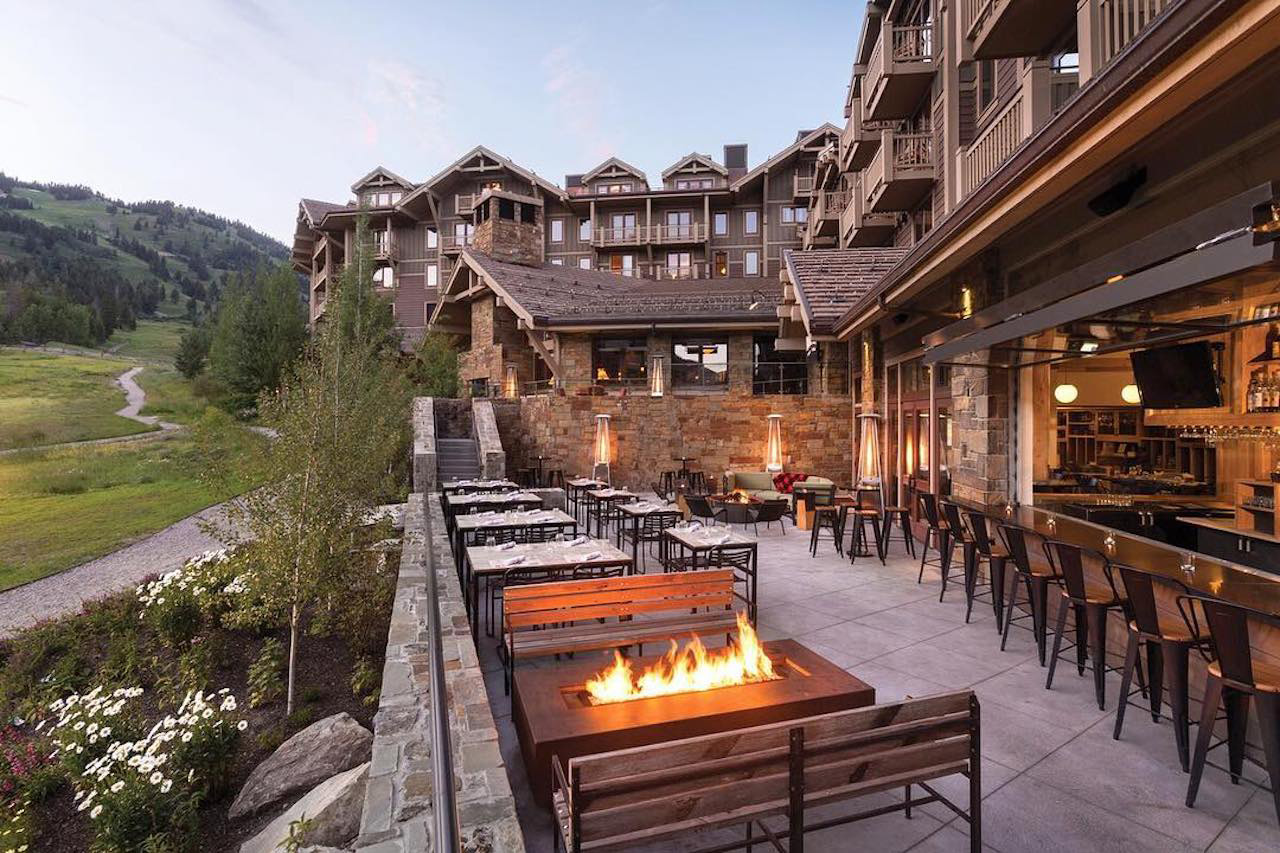 Photo credit: Instagram
Mountain Wonderlands
 
If you want to play in the backyard of Grand Teton National Park the Four Seasons Resort in Jackson Hole, Wyoming is where you should visit. Home to 3 ski areas, Jackson Hole is an outdoorsman's paradise for hiking, skiing, fishing, snowmobiling, and rafting. Nestled in a verdant mountain valley, each of the lodge-style rooms features a private balcony and sweeping views of the mountains. From all-day adventure to relaxing with a therapeutic massage, spa treatments or a swim in the year-round heated outdoor pool, the Five-Star alpine resort has plenty to choose from.

Photo credit: Instagram
 
Tucked alongside the Elk Mountains, The Little Nell in Aspen, Colorado, welcomes visitors to an area well-known for outdoor activities like skiing, star gazing, biking, fishing, and arranged tours. Adventure, dining, sights, culture, and luxury are all part of the Aspen experience waiting for you at The Little Neil Resort. With several restaurants and bars on-site, The Little Nell is a food lover's dream and the hotel's 52 guest rooms, 26 premium guest rooms, and eight suites complement the relaxed nature of Aspen. Every "Aspen Modern" style room overlooks the Aspen Mountain, the Red Mountain range or Continental Divide, Durant and Spring streets, or the courtyard and pool. The only 5-star, 5-diamond Aspen Hotel, The Little Neil is also the only ski-in and ski-out hotel on Aspen Mountain.
 


Photo credit: Instagram
Scenic Seasides
 
If a dramatic seaside view is on your agenda, there are several resorts in California worth a look. The Post Ranch Inn at Big Sur, California embraces romance and reflection in an intimate setting of fewer than 40 rooms facing the ocean or the mountains. Guests at this award-winning cliff-side luxury hotel can relax, take in the environment, enjoy browsing the art gallery next door, partake in yoga classes, whale watch, schedule a spa treatment in one of the two cliff-top hot basking spas, or go for a swim in the heated infinity pool on a serene and sunny knoll. Whether you opt for the complimentary gourmet breakfast served daily at the Inn or wait to work-up an appetite exploring the amenities awaiting in Big Sur, guests can take pleasure in award-winning cuisine throughout the day with breath-taking ocean views.
  
If you're looking to be a bit closer to the beach, The Resort at Pelican Hill in Newport Beach, California perched upon the coastline, just south of Newport Beach offers a timeless setting with a Mediterranean feel. A 45-minute drive from Los Angeles International Airport, The Resort at Pelican Hill in Newport Beach is an Italian-inspired seaside resort with its own Coliseum Pool and cabanas. Spread across more than 500 acres, the resort and spa include boutique shopping, three restaurants, several cafes, beautiful lounges, and a golf course. 
Not many resorts in the US can compare to the architectural style of the Pelican Hill. Guests visiting the Pelican can opt to stay in well-appointed rooms, bungalows, or villas inspired from the work of 16th-century Italian architect Andrea Palladio, best known for his grand homes across the Venetian countryside. If you are considering visiting this top-rated and highly acclaimed resort make sure to indulge in activities like dining at one of the six restaurants, relaxing at the spa, hitting a couple of balls at the golf course, taking a private helicopter tour, wine tasting, or ask about the Crystal Cove Beach Experience.
 


Photo credit: Instagram
From Seaside to Mountaintop
Whether you are mountainside in Wyoming or seaside in Hawaii, you can never go wrong at a Four Seasons Resort. If you are looking for the best of all worlds, the luxurious oceanfront Four Season Resort in Hualalai captures the Essence of Hawaii and more. This Four Seasons Resort is perfectly situated for all kinds of island adventures including exploring Hawaiian culture and the natural beauty of the island's white sandy beaches. You can also opt to spend your day snorkeling, diving, boating, playing golf or swimming across the aquarium pool. After a long day of exploring Hawaiian culture and the island's vibrant traditions, a Four Season guest room, suite, or villa can be an idyllic retreat. As you can imagine, the accommodations at this oceanfront splendor are stunning.