Food fresh from the grill is ideal for lunch or dinner, and even breakfast, any day of the year. One of the most important grilling tools you can add to your arsenal is premium wood pellets especially if you agree there is nothing wrong with grilling 12 months out of the year. Instead of explaining to you why grilled food is a healthier alternative than eating greasy fried food every day, we will get straight to the point. The must-have grilling essential to master your smoke and add a signature taste to your food is Kingsford Premium Wood Pellets.
Kingsford has over 90 years of grilling tradition and is known as "The Original" charcoal. With the advancement of digital technology and the creation of pellet grills, it was only a matter of time before Kingsford created high-quality wood pellets for an unmatched smokehouse quality flavor. Using 100% premium hardwoods for a longer burn, grilling with Kingsford wood pellets is a way to have a more enjoyable grilling experience while maintaining the flavor of a charcoal grill. The original charcoal makers offer the purest grilling pellets on the market. Wood pellets are designed for pellet grills, but they are also compatible with aerated tin foil or charcoal grills. No matter what kind of grill you like to use, Kingsford pellets are great for grilling your veggies, fish, pizza, or meat.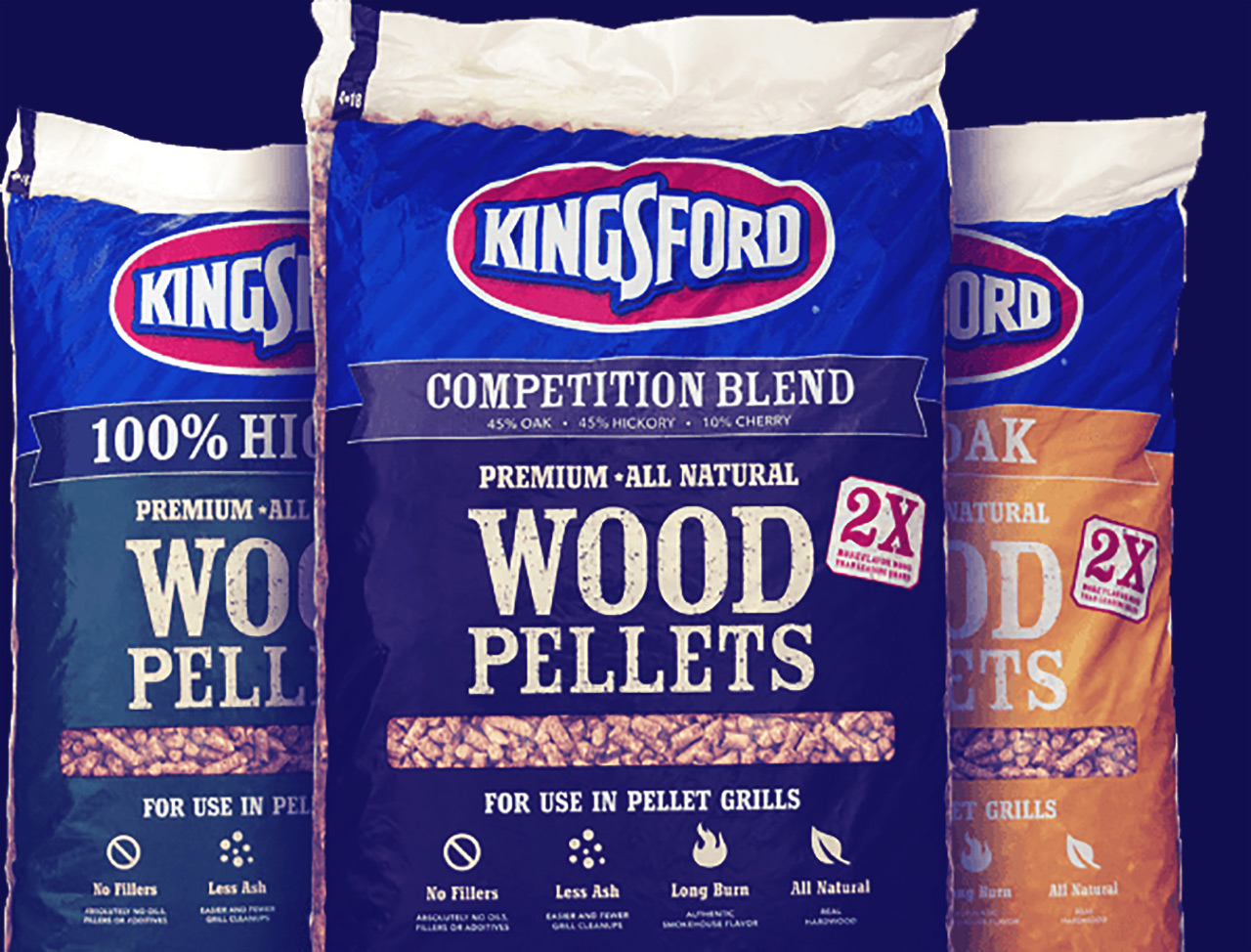 What separates Kingsford wood pellets from other brands is their dedication to creating the purest grilling pellets possible. While other brands use flavor oils, filler wood, and who knows what other kinds of additives, Kingsford is composed of 100% hardwood pellets. Most brands on the market claim filler woods and other additives are needed to create more heat. Lab testing shows that Kingsford Premium Wood Pellets create the same amount of heat if not more.
READ: Kingsford® BBQ Sauces & Dry Rub
Any good griller knows it's all about creating the best flavor, and in that respect, Kingsford has you covered. Kingsford has four unique flavors for customers to choose, including apple, cherry, hickory, and oak. There's also a competition blend that uses 45% hickory, 45% oak, and 10% cherry wood. No matter what flavor you choose, Kingsford pellets have proven to be twice as flavorful as any of the other top brands, ensuring a rich delicious flavor. The different options also give any grill master the freedom to experiment and search for the perfect flavor combination.
The grilling process is much easier with Kingsford pellets. For starters, pellet grilling allows the cook to set the temperature with no need to constantly monitor the grill. Kingsford pellets also produce less ash than other brands, so when you're done cooking, cleanup will be quick and easy. A bag of Kingsford pellets will also produce less sawdust than similar products, giving you more usable pellets and more bang for your buck.
READ: Grilling Lobster and Crab
Speaking of your buck, you can find a 10-pound bag of Kingsford Premium at select Cabela's and Lowe's stores nationwide for just $12 per bag. You can shop online and get 20-pound bags of Kingsford pellets for $19. It makes both shopping for pellets and grilling simple and fun. Whether you are throwing burgers, corn, or lobster on the grill, Kingsford Premium Wood Pellets offer much more than heat for cooking — they are an affordable delicious flavor enhancer.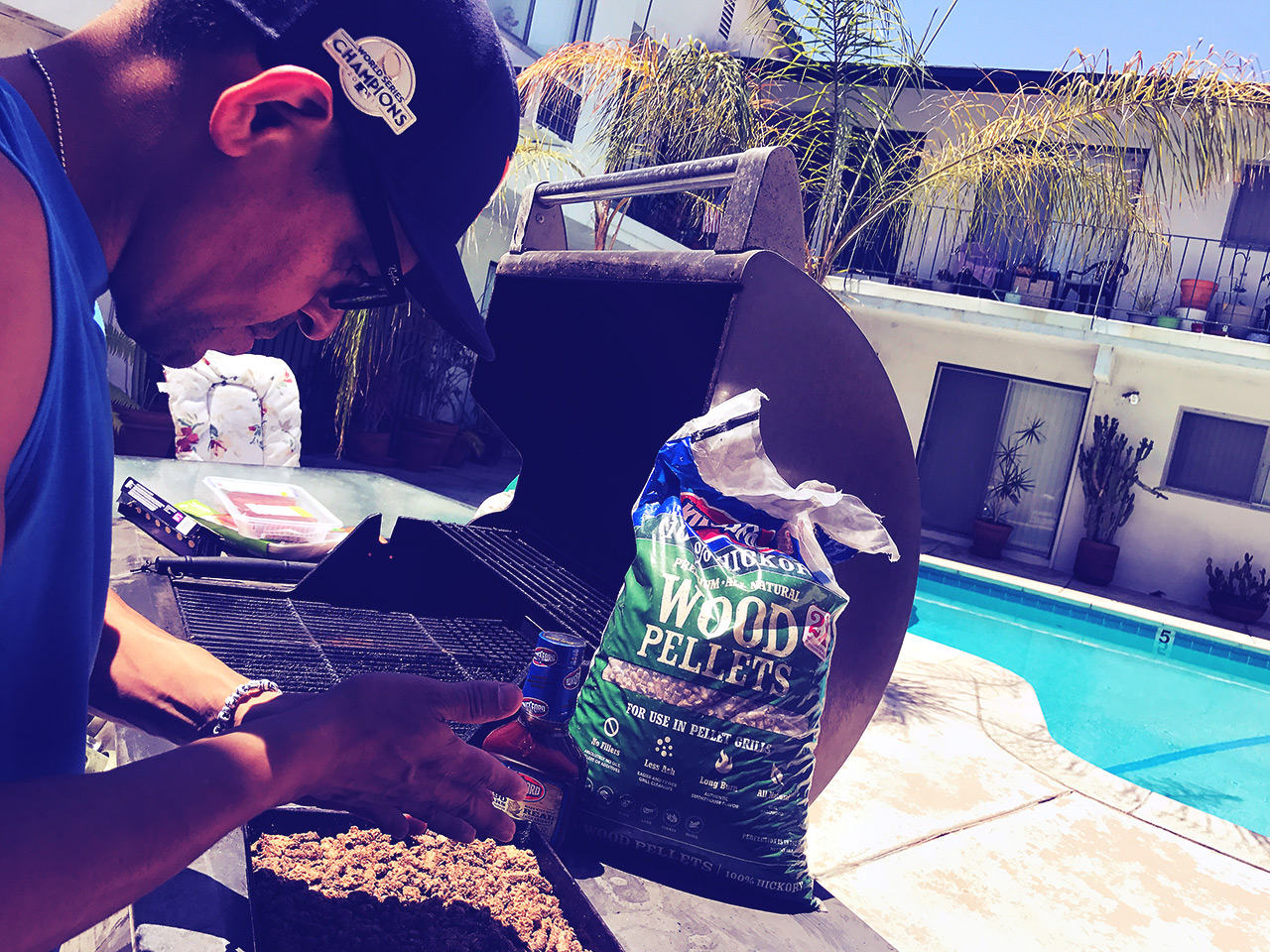 Disclosure: This post is sponsored by Kingsford Premium Wood Pellets, but all opinions are ours.
Tags BBQ Grilling How To Kingsford Kingsford Premium Wood Pellets