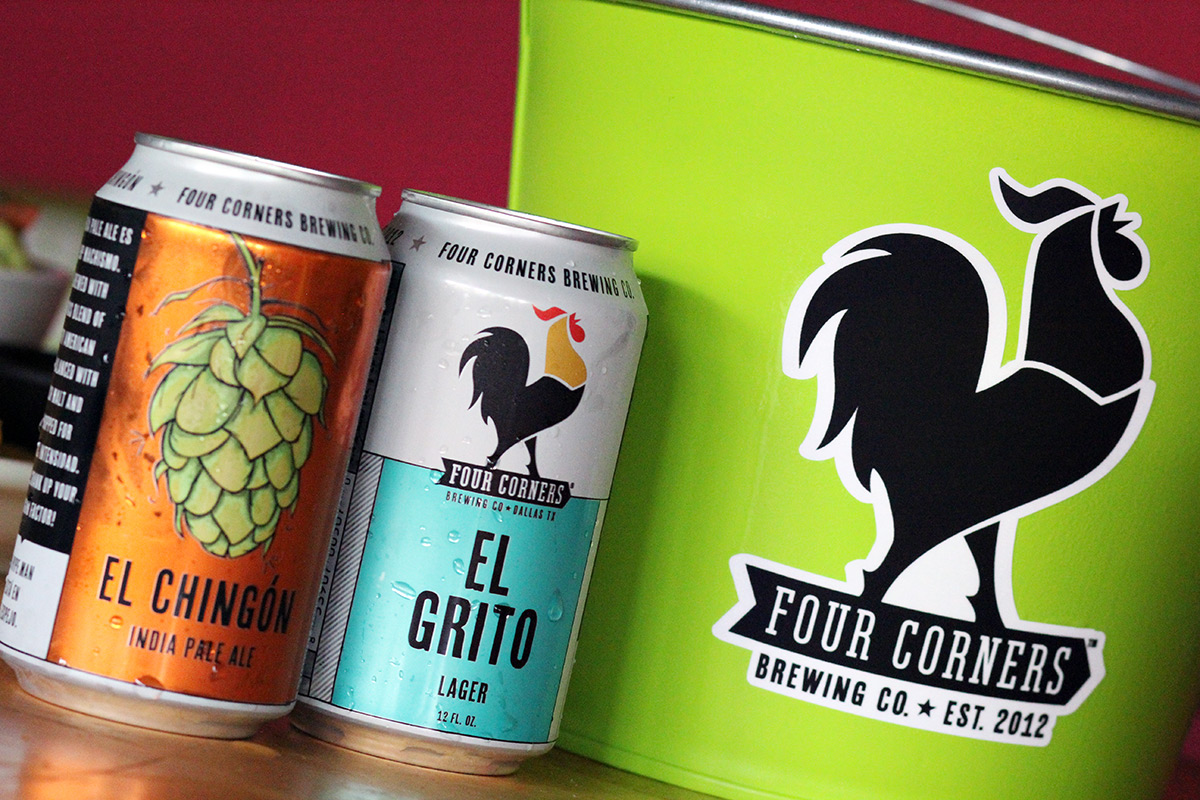 Pop quiz: what's the best thing about the Four Corners Brewing Company? Is it their brilliant Mexican-American style featuring award-winning Loteria-inspired branding and design? Is it the taste of their El Grito lager and El Chingon IPA? Maybe it's the fact that this Dallas-based local craft beer company that still has a family and friends feel hit the big time when they got bought out by international alcohol company Constellation Brands?
Trick question: the answer is all of the above, plus one more: Four Corners Brewing is breaking free from its Texan roots and expanding into Southern California. If you are a beer lover in "The Golden State" this is great news. Trust us!
Mas Cerveza, Por Favor

Beer connoisseurs can argue Four Corners Brewing is a great reason to visit Dallas. Founded in 2009 by George Esquivel, Greg Leftwich, and Steve Porcari, a trio of musicians turned home brewers turned entrepreneurs, this Mexican-culture inspired taproom and craft brewery has been rocking taste buds in the Cedars since 2012.
There were only two breweries in North Texas when Four Corners Brewery launched. These days, there are a handful throughout the state. That's not all that makes FCBC special, though — its commitment to Mexican-American cultural heritage runs deep, from the Loteria-inspired art and design to the unique flavor profiles of its beers.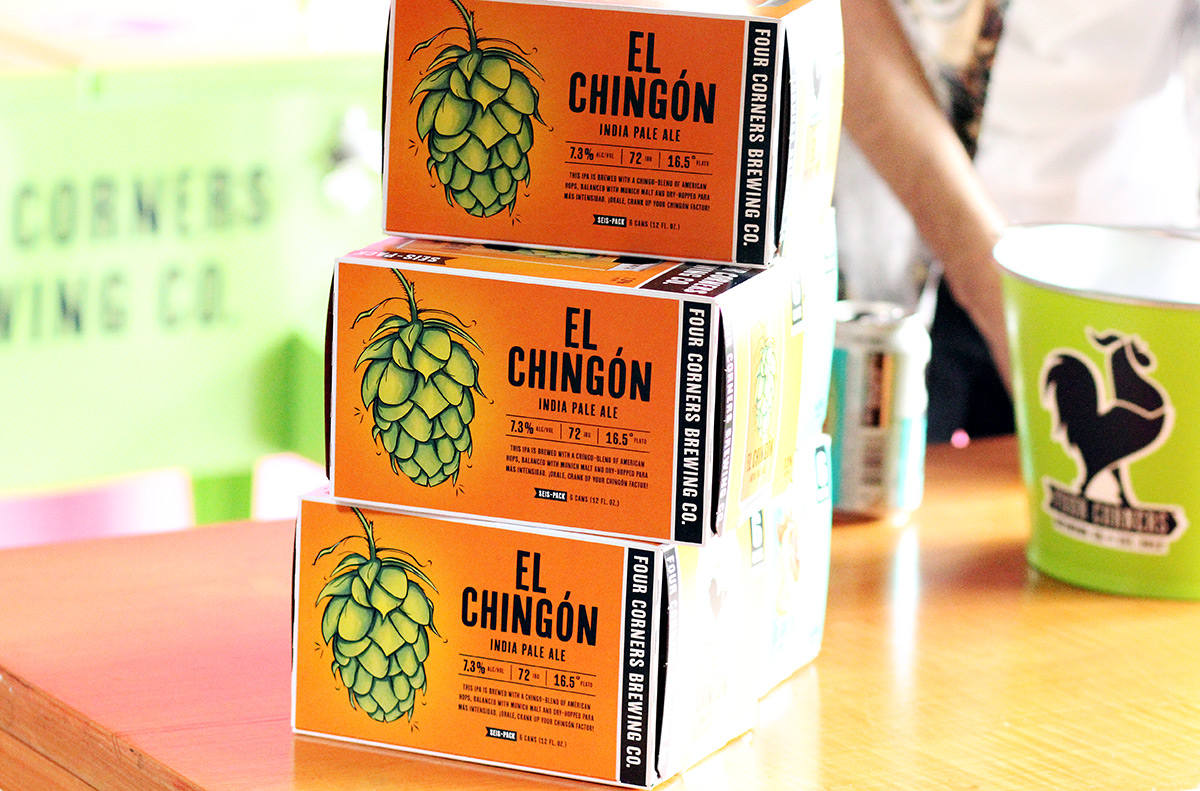 California Dreamin'

You haven't lived unless you've had the chance to sample a Four Corners brew while you're in Dallas. The only bad thing was you couldn't get it anywhere else — until now. Four Corners Brewing Company recently announced its expansion across state lines, and SoCal beer drinkers have no idea the goodness waiting for them around the corner.
There are two flagship beers from Four Corners Brewery making their way into California: the mellow El Grito lager, perfect for that southern Cali sun with its crisp, citrus snap, and the no-holds-barred El Chingon IPA, a rough, tough, and take-no-prisoners take on the California IPA styles that inspired it. The rest of the FCBC lineup is waiting in the wings to make the trip over state lines, as soon as SoCal recovers from this particular cerveza invasion.
"Yaaaaasssssssssss, Beer and Millennial Lotería!"

Luckily for us, we had the pleasure of experience this delicious craft beer when the brand stopped by Loteria Grill on the world-famous Hollywood Blvd for some fun, food, games, and responsible drinking. When the good folks at Four Corners Brewing Company touched town in Los Angeles, they brought an unlimited supply of their soon-to-be in demand beer, provided tasty tacos, and introduced us to Millennial Lotería, a hilarious and insightful parody of the classic Hispanic game "Lotería." Our mini fiesta was lit AF! We put back a few beers with great people, filled our belly with great guacamole while playing a modern version of Loteria (think Mexican bingo), which re-imagines El Catrín as El Hipster, El Mundo as La Student Debt, and includes cards like La Selfie, Las Bitcoins, and El Uber. 
Don't Miss Your Chance

If you're in SoCal, Four Corners Brewing's El Grito and El Chingon are coming to a watering hole near you. Six-packs are also available now from San Diego to Los Angeles for under ten bucks each. In other words, what are you waiting for? Trust us, you'll be coming back for more in no time at all. Viva la cerveza!
Tags beer Beer Lover Craft Beer El Grito lager Four Corners Brewing Company Loteria Millennial Loteria