photo credit: Instagram/Mayrons Good
We love guy stuff! Hello, the tagline of this website is "Guy Stuff. Girl's View." It should be no surprise when we stumbled across "Mayron's Goods + Supply, we had to spread the word and tell you all about the stuff (and junk) they offer for men.
 
If the name "Mayron" sounds familiar, you're on to something. Yes, that Mayron as in Emmy Award-Winning actress Melanie Mayron from the groundbreaking ABC drama "Thirtysomething." Melanie not only has a recurring role on NBC's "Lipstick Jungle," but when she is not performing on Broadway and off, you can catch her directing well-known TV shows or movies, and now pushing her new line of Natural Skin Care Products Mayron's Goods.
 
It has been said on the side of a great woman is a good man, and in this partnership, it is Melanie's father David Mayron, who is a Pharmaceutical Chemist. The father and daughter team set out to develop natural diaper cream decades ago. As a result, they not only bring you the most natural, effective, and neat stuff for a baby's skin, but they produce stuff that is made good – stuff made pure with botanicals for men. Below is some of that stuff.
CHAP STUFF for Men
If you are looking for a balm to protect your lips and cheeks during extreme temperatures, this paraben-free 99.5% natural shea butter based men's lip balm offers great protection. 
NICK STUFF for Men
As the name suggests, this balm soothes cuts, bruises, burns, and nicks post razor accidents.
 

JUNK STUFF
This cream isn't for your face. It's a natural barrier cream and moisturizer that soothes chafing, dryness, and irritation down there. Yes, down there. The cream which contains a host of vitamins, a blend of essential oils and Beeswax has many uses.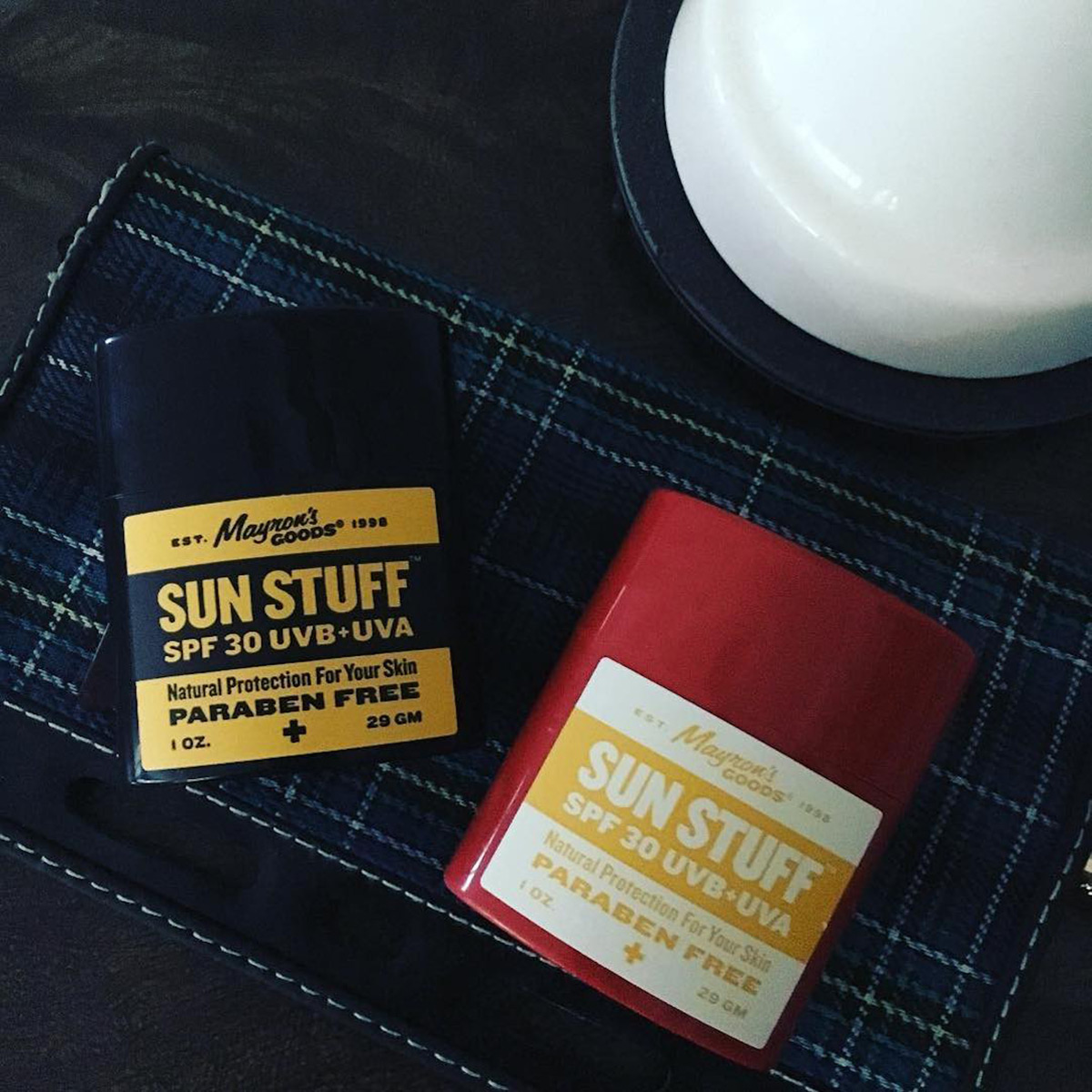 SUN STUFF for Men
By now you should know never to leave home without sunblock. If you are in the market for a Mayron's Goods power packed Zinc SPF30 sunblock offers broad UVA/UVB protection and is ideal for your face, nose, ears and more. 
 

Lip Stuff Vanilla
A lip balm with an aromatherapeutic infusion of cocoa butter, shea butter, beeswax, natural Vanilla oil, chamomile, sunflower oil, and Vitamin E will surely moisturize the driest lips. 
Tags grooming Guy Stuff Mayron's Goods Melanie Mayron Men's Grooming Men's Grooming Products