For men whose jobs involve long hours and difficult conditions, finding gear that looks good and is tough enough to stand up to daily wear can be a huge challenge. If you want quality gear but don't have the time to scour the internet for recommendations, we got you covered. From work pants to duffle bags, We've done the research, hard work (pun intended), and compiled a list of the best of the best. Below are the 5 essential pieces of gear we believe every working guy should own.  
 
1. Rag & Bone Selvedge Denim Jacket
Denim jackets are one of those things that every guy needs in their closet but nobody seems to know where to buy. Rag & Bone offers a fresh take on a wardrobe staple for the modern man. Their Selvedge jacket is an upgrade on the classic denim jacket with a dark wash and crisp, contrasting orange stitching. No matter where you're going or what shirt you have on underneath this jacket, it immediately takes your look up a notch.
2. Woolrich Light Flannel Shirt – John Rich & Bros.
There's a reason every man loves a good flannel– it's one of the most versatile pieces of clothing you can own. Woolrich's Regular Light Flannel Shirt is the classic flannel shirt updated for today. It is available in classic fit or trim fit, allowing you to find the perfect flannel for your needs. The rounded shirt tail can be tucked in or left out, making it an easy-to-wear layer for working guys. Woolrich has been making wool products since the Civil War, so they know a thing or two about what makes a good wool or flannel shirt.
3. 1620 Double Knee 2.0 Work Pant
Whether at work or play, the working man needs pants as tough as he is. 1620's American-made double knee work pants are designed with real men in mind. These pants feature a modern fit that eliminates bagginess that can slow you down on the job, reinforced knees that can stand up to wear and tear, and a watch pocket compatible with XL smartphones. Combine that with Military-spec buttons and YKK zippers, a gusseted crotch, and plenty of pockets, and you've got the best work pants we've ever worn. Bonus – the quality and style of these pants makes them great for everyday wear. Designed with durability, utility, and comfort in mind, these pants are perfect for working men and weekend warriors alike.
4. Red Wing Shoes #202 Supersole 6-Inch Boot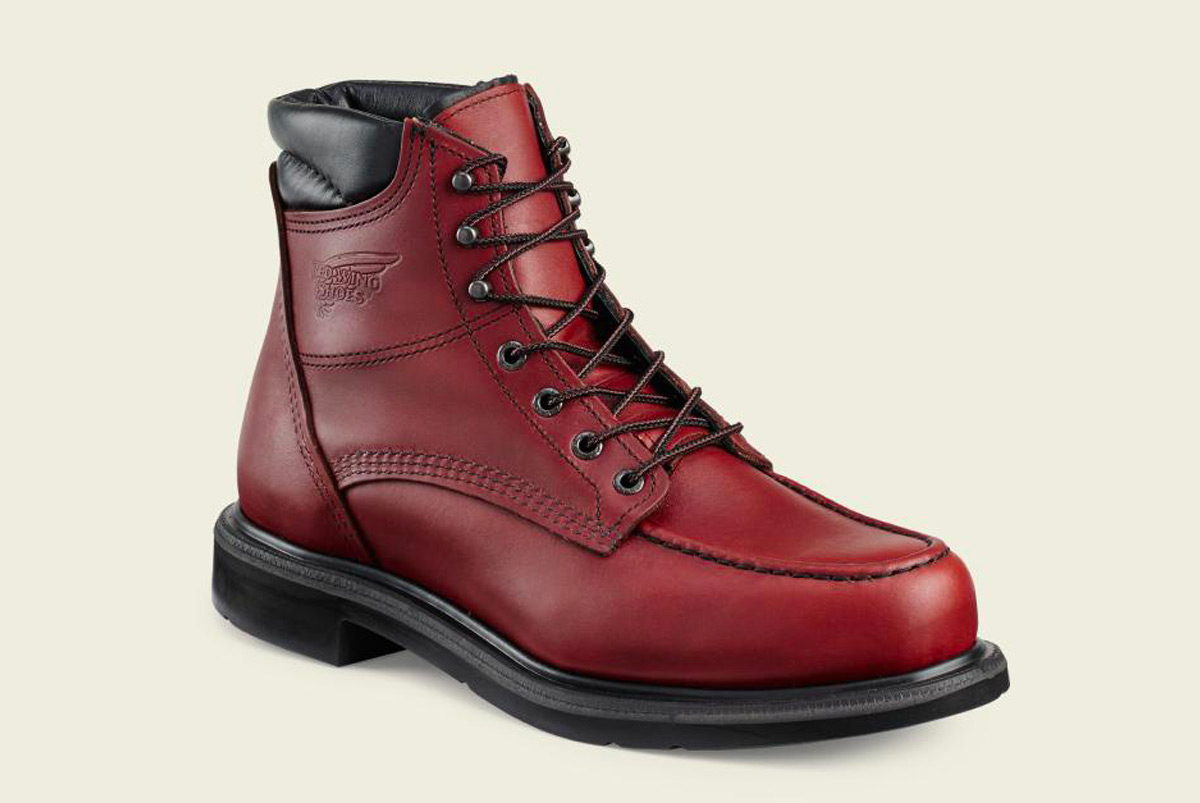 Red Wing boots have been a staple of the working man's wardrobe for decades. If you're a working guy, you've probably owned — or at least heard of — Red Wing Shoes. Your dad probably wore Red Wings. His dad probably wore Red Wings. They've been in the business since 1905, so they've had plenty of time to perfect the classic work boot. Red Wing's #202 Supersole 6-inch boots are a time-tested, purpose-built design for the hardest working conditions in all industries. This boot is stylish and has been a wardrobe staple for many working men for many years.
5. Filson Medium Weatherproof Leather Duffle Bag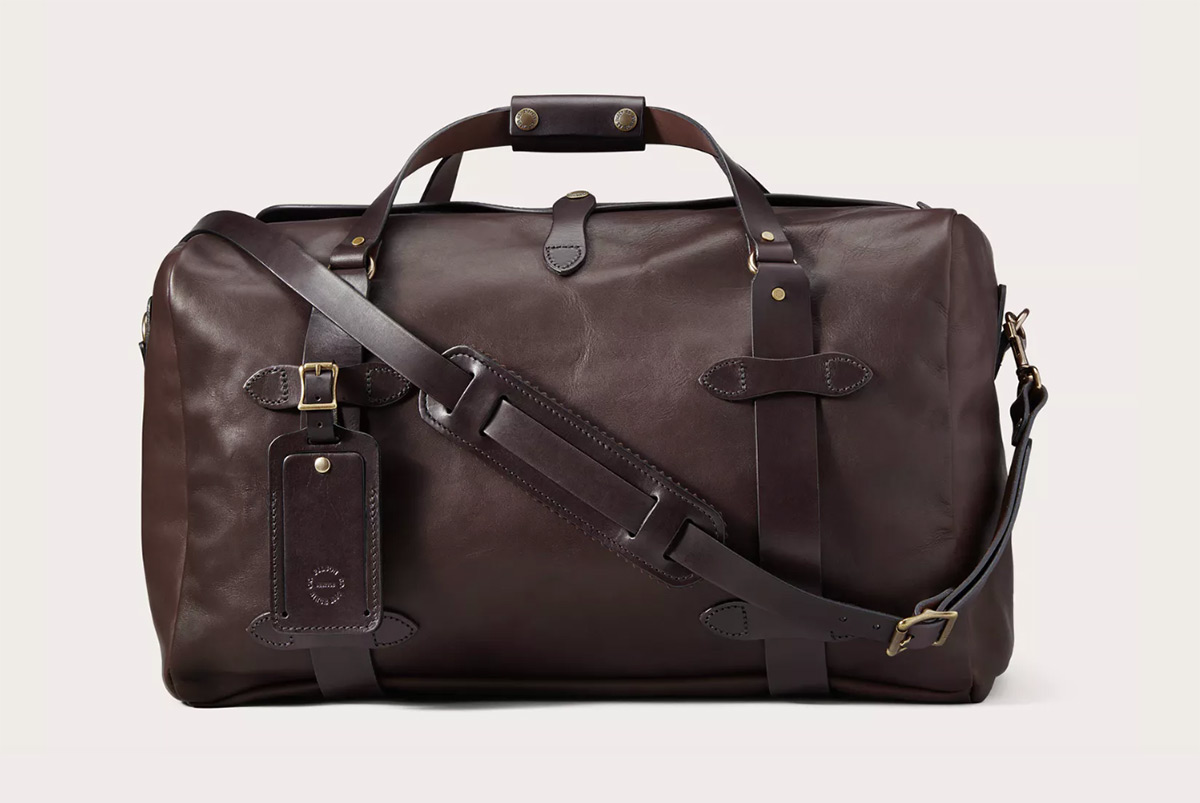 For over a century Filson has been making bags, but their weatherproof bag collection is a game changer. Made with proprietary, vegetable-tanned leathery from the 150-year-old Wickett & Craig tannery in Pennsylvania, this leather duffle bag is designed to keep your gear dry and safe. With a wool-lined shoulder strap, you can trust that your duffle will be comfortable to carry. Plus, it also fits current overhead carry-on bag regulations, so you can take your Filson weatherproof duffle bag anywhere.