For all the "kidults" (Google it) out there, the Cartoon Network has something special for you — the world's very first Cartoon Network Hotel! If you are a kid at heart and are looking for the perfect place for some family fun, this hotel is the ideal place to embrace the cartoon within.
Millions of adults around the world are still watching cartoons. Whether you will admit you're one of them or not, the Cartoon Network Hotel is a great vacation destination and unlike any place your family has stayed before. This appropriately themed resort is everything you love about Cartoon Network in one fun family resort. 
You Have Never Stayed at a Hotel Like This
From the moment you set foot on the property, you will be immersed in the world of Cartoon Network. Daily activities and experiences include eating food straight from your favorite shows like a cartoon character, the ability to play like a Cartoon in the Toon Room kids' play area, and an animated backyard where you can take a dip in a resort-style, adventure time-themed pool area. The resort offers a Cartoon Network store, lawn games, outdoor fire pits where you can make s'mores, and a place to watch cartoons under the stars on a movie screen. If that isn't enough to bring out your inner child and to keep your family all smiles, there is an amusement park with over 35 rides, attractions, and shows just steps away.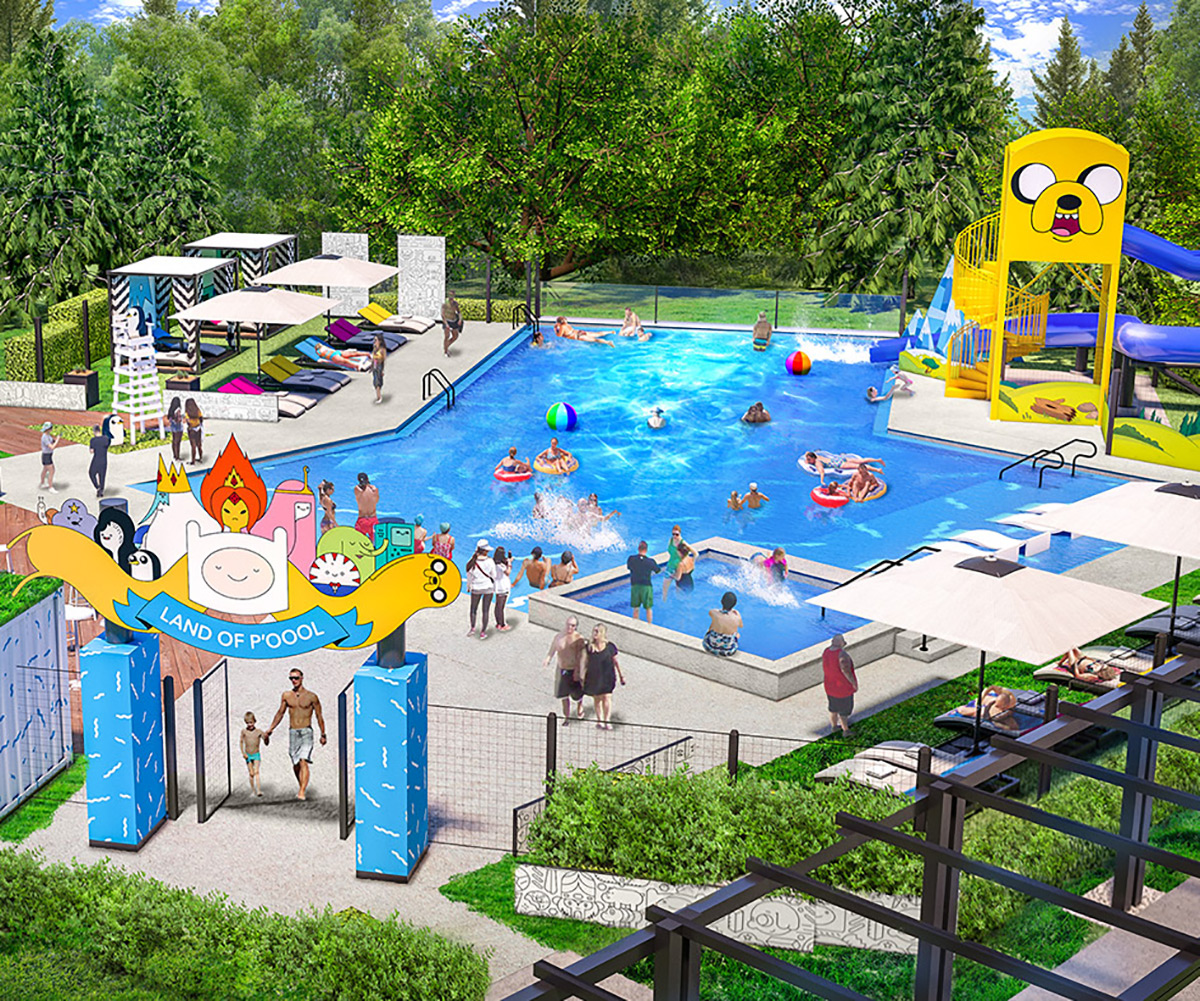 With play areas full of fun restaurants with delicious dishes straight from your favorite cartoons, character-themed guest rooms and dream suites, the Cartoon Network Hotel is the perfect place to plunge into the cartoon world. Staying at the hotel is like having a sleepover in a cartoon. It's the perfect place for your next family vacation and to be a kidult.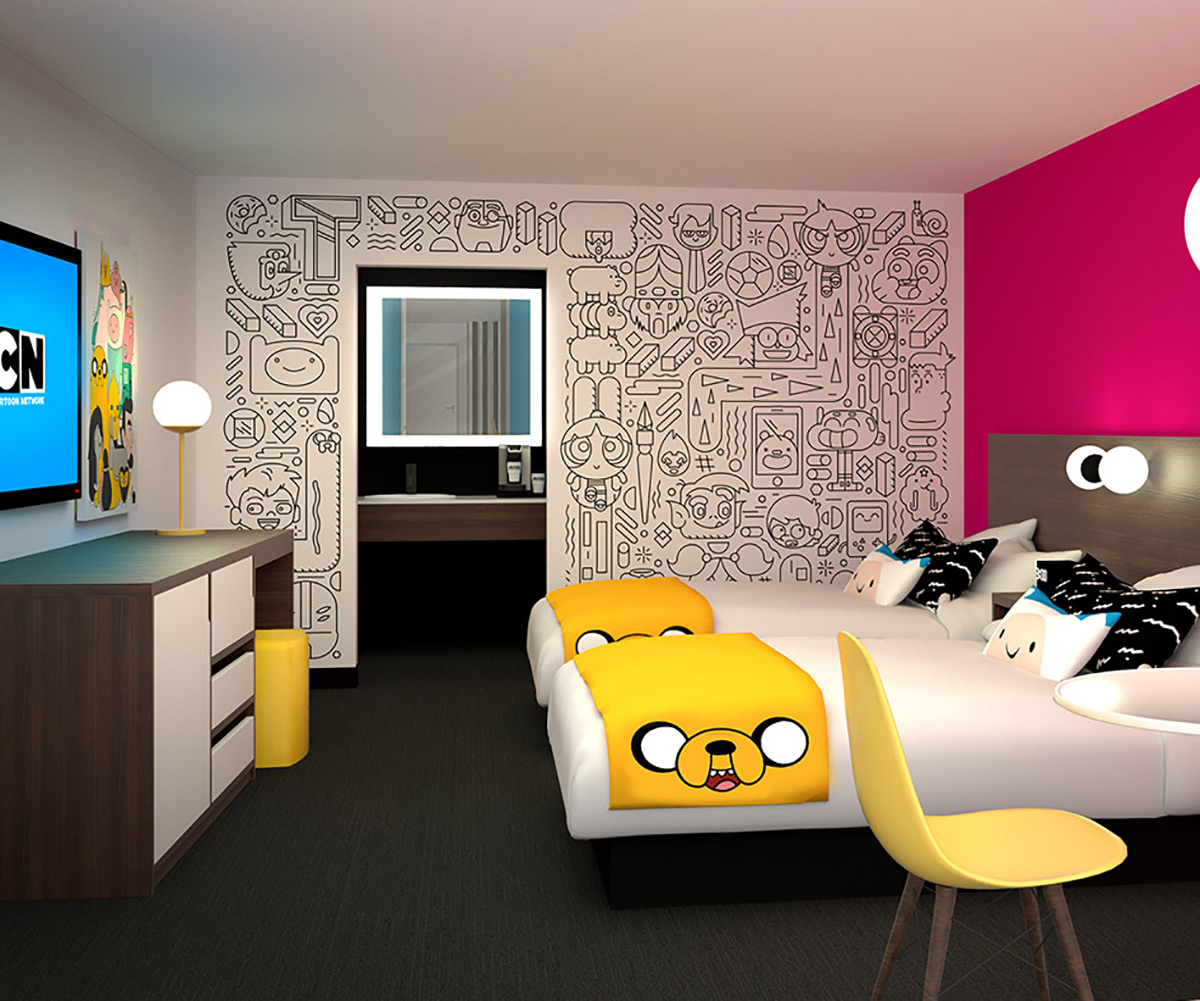 Tags Cartoon Network Cartoon Network Hotel Cool Hotels Hotel Places to Stay Resort Travel