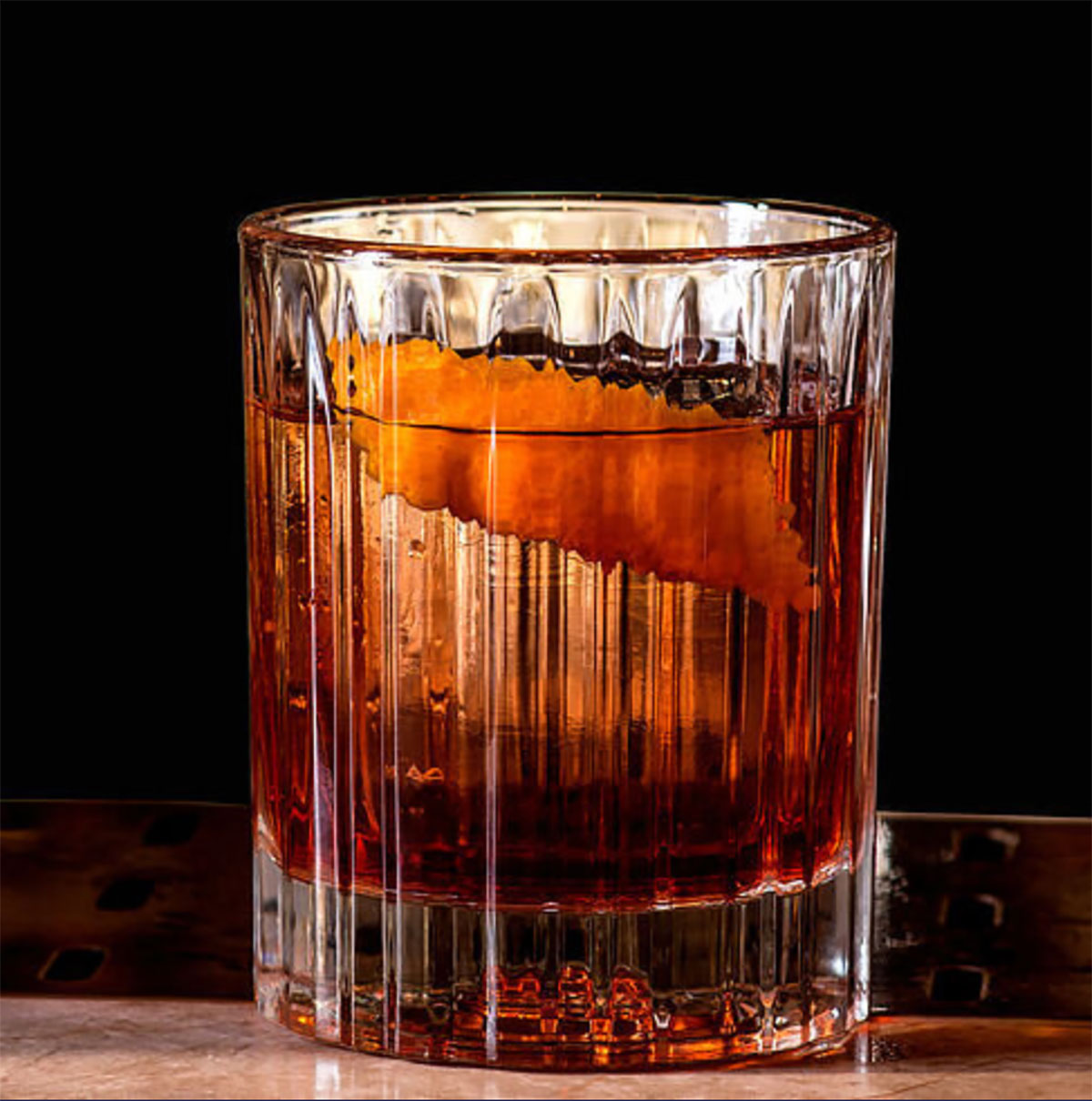 photo credit: Sông Cái Distillery
The first Vietnamese gin is here, thanks to Sông Cái Distillery. Who knew there was even such a thing as Vietnamese gin? We may be a little late to the gin party in Vietnam, but we have arrived and are bringing you on the journey.
Founded in 2018, Hanoi-based Sông Cái Distillery is a first-of-its-kind Vietnamese distillery that bottles small batches of gin distilled in hand-hammered, direct-fired copper alembic pot stills. As the first gin ever distilled in the country, the flavors and provenance of Vietnam's vast, biodiverse terroir shine through with every sip.
The rare botanicals that make up the bold, complex, and rounded flavor are sourced locally from farmers and foragers, including over 70 families from ethnic minority tribes. Fun fact: the distillery's staff is 100% local, and over 60% of the team are indigenous women.
The brand draws from the guiding principles of ethnobotany, which is the belief that the land, people, and culture are connected. Sông Cái Distillery believes that to be concerned about one is to be concerned about the other. Keeping that same energy and spirit, we don't want you to miss out on a culturally enriching treat. So instead of only telling you the brand's backstory, how about we share information on all three of their products: dry, floral, and spiced roselle gin?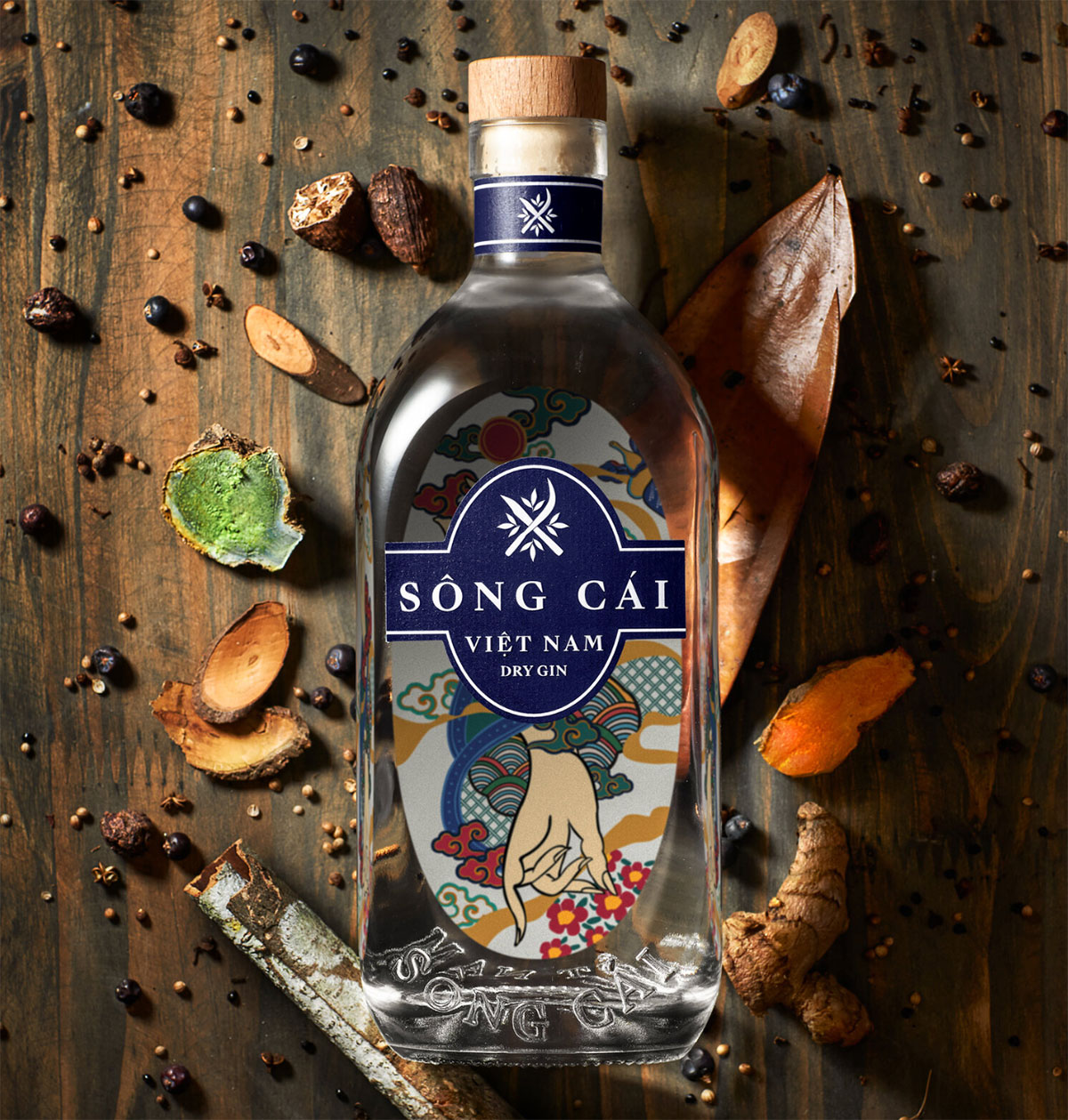 Sông Cái Dry Gin

A touch of bitterness and sap followed by fresh berries and warm pepperiness is what you'll taste when Sông Cái's dry gin hits your palate. This gin is the brand's inaugural release and the first gin ever distilled in Vietnam. It is crafted and bottled in the North of Vietnam from hand-picked wild mountain botanicals. This dry gin has notes of sweet citrus peel, fresh pine, savory roots, and a hint of spice, thanks to the wild hand-foraged botanicals, fruits, flowers, and wood unique to Vietnam's Highlands.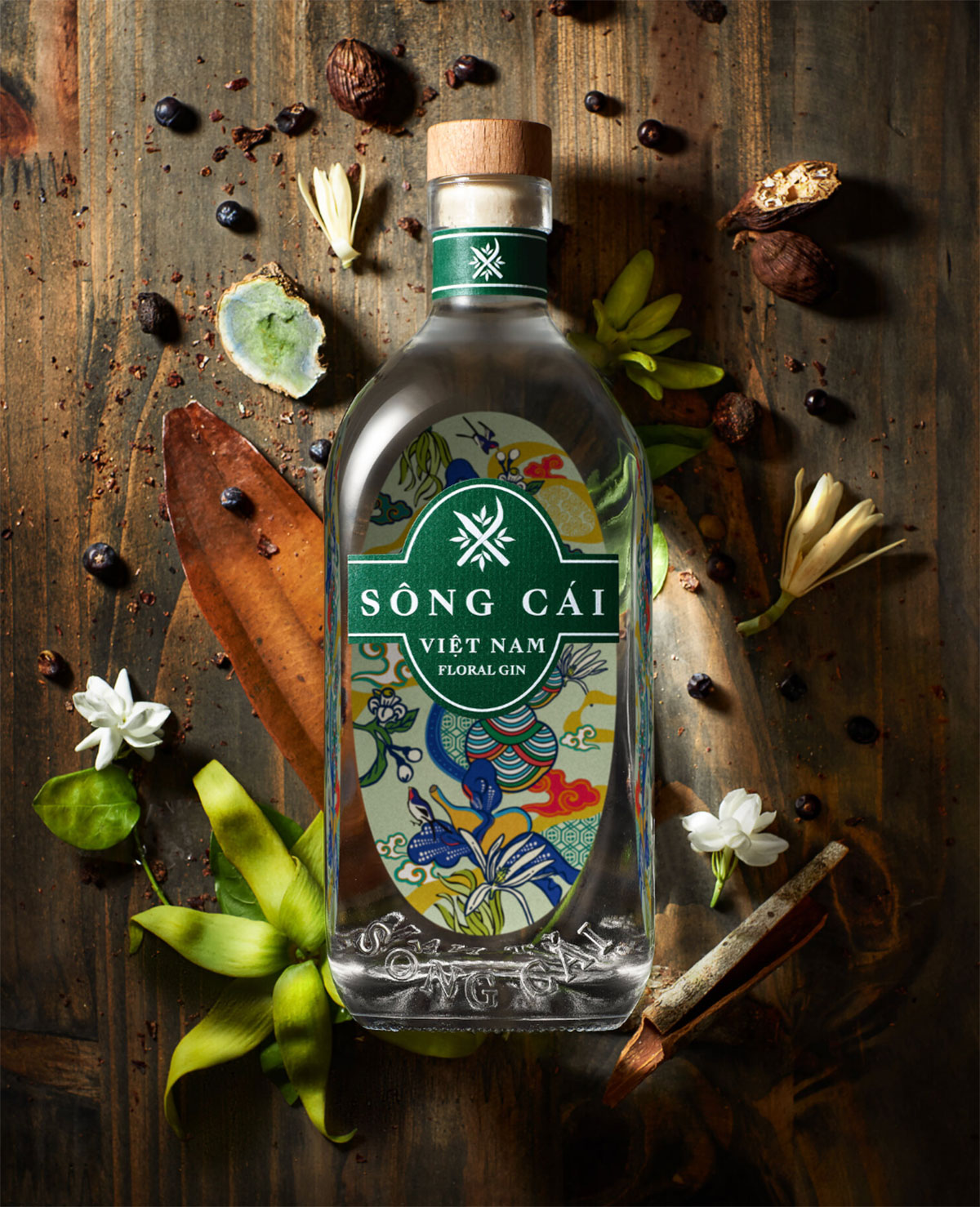 Sông Cái Floral Gin

This unique floral gin marries the vast deltas and remote mountains of Vietnam, capturing notes of fresh pine, black cherry, ripe jackfruit, and citrus blossoms, finished with gently dried spice and lingering citrus blossom. Sông Cái describes it as "this riparian landscape lives according to the rhythm of flood and drought, of planting and harvest." Let this gin carry you from winter to spring – their words, not ours.
Sông Cái Spiced Roselle Gin

Sweet tropical fruit and warm spice. Yum! This ruby-colored spiced roselle gin is reminiscent of the red soils and the textiles of the people of the Central Highlands of Vietnam. Inspired by Vietnamese traditional fruit liqueurs, Sông Cái's Spiced Roselle Gin pays homage to the Central Highlands of Vietnam. When nosing this gin, you'll be greeted with aromas of cinnamon, dried blood plum and cherry, hints of anise, pepper, and ginger.
Whether you want to make a martini, gimlet, or a simple gin & tonic cocktail, give Sông Cái Distillery's dry, floral, and spiced roselle gins a try. And if you find yourself admiring the bottle, each bottle label is inspired by Hàng Trống, an ancient painting style native to Vietnam.
Tags gin Sông Cái Distillery Sông Cái Dry Gin Sông Cái Floral Gin Sông Cái Spiced Roselle Gin Vietnamese Gin