Made in Portland, Maine, U.S.A., Portland General Store has a variety of tobacco, whiskey, and exotic wood scented grooming products including a luxurious yet masculine jelly formulas created to provide a very close comfortable shave. Available via Blackbird.
Tobacco Cologne 15 mL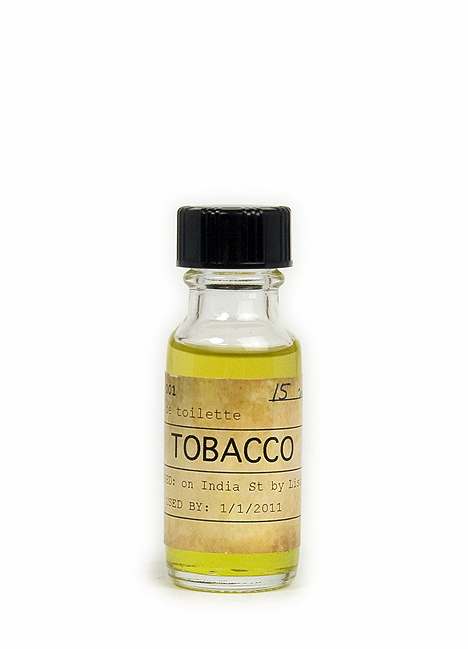 A blend of lavender, citrus, warm florals, and tobacco. The smoky spiciness and subtle tar of the base notes bring to mind expensive cigars, the leather chairs of old libraries, and the ancient sophistication of the Old World.
Whiskey Wet Shave Soap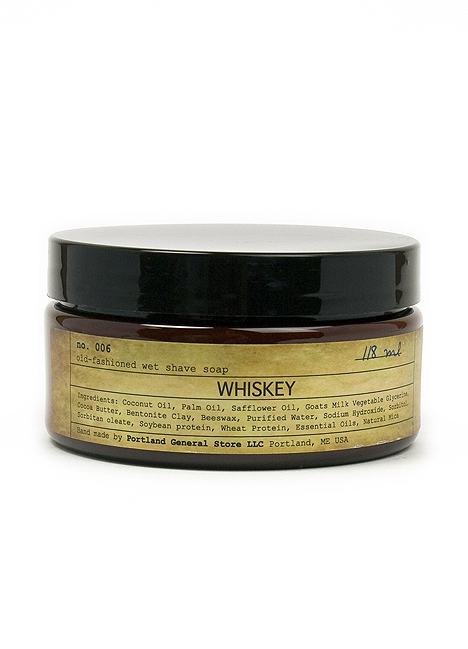 This is a wonderfully rich, lathering shave soap with a lovely scent of WHISKEY. Blended into this soap is bentonite clay, also referred to as Montmorillonite, one of the most effective and powerful healing clays used to treat both internal and external maladies. Bentonite is a highly absorbent clay that pulls oils and toxins from the skin.
Whiskey Aftershave Splash


Portland General store's all natural, alcohol-free, and non-greasy aftershave balm is loaded with vitamins and anti-oxidants to help rejuvenate your skin after a good wet-shave.
Moss Cologne 15 mL


This beautiful fragrance is a lightly masculine scent intended for use by both sexes. It is fresh, yet complex, bringing to mind the old yet familiar smells of an antique wooden chest filled with all sorts of treasures- Granddad's old pea coat, Grandma's favorite linens, the dried roses saved from their 50th wedding anniversary…
Wood Cologne 5 grams


Wood eau de cologne combines essential oils of cedar, hiba, patchouli, vetiver and vanilla with a twist of lime and spruce.
Turkish Fig Soap


This is a hefty, 4-5 ounce bar of delicious soap. The top notes are fig with hints of cranberry, orange, and vanilla. Generous portions of rhassoul clay give this bar a wonderful texture and color that is also fantastic for the skin. Portland General Store soaps are all hand poured and cut, giving each bar a unique rustic look.
Tobacco Smelling Salts


Tobacco, like caffeine, is a stimulant and can relieve the symptoms of headache and migraine. This smelling salt is balanced by hints of lavender and has a light smoky, tarry, and sweet scent.
Packaged in a vintage blue or green glass 5 ml bottle with silver screw on cap.
Tobacco Wet Shave Jelly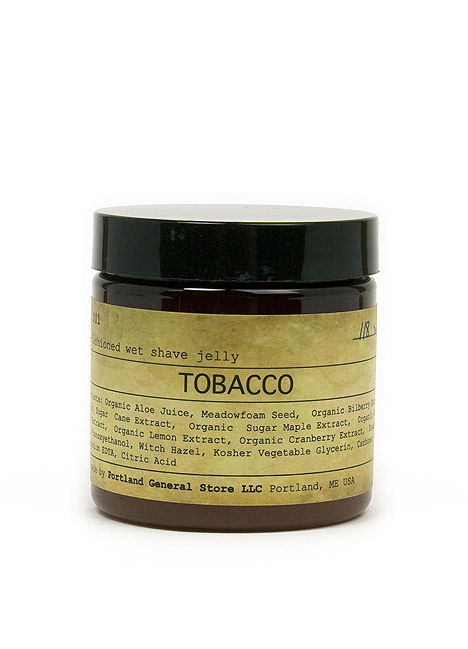 Portland General Store's jelly formula was created to provide a very close and comfortable shave. Enriched with aloe vera, fruit extracts, and oils to soothe and calm the skin while shaving.
Unplugged via HypeBeast
Tags Cologne Fragrance grooming Portland General Store shaving