That Rihanna reign won't let up. Rihanna is the cover girl for seven very special editions of Complex Magazine's February/March 2013 issue. The magazine not only offers a bunch of tantalizing photos of the Barbados born singer, but they offer a few details into what makes Rihanna so unapologetic. We can't help but wonder is there a showdown brewing between Rihanna and BBeyoncé? What do you think?
According to Complex:
We had to come up with something special for Rihanna's return to the 'Plex. And so, to celebrate the release of her seventh album, Unapologetic, which also happens to be her first album to debut at No. 1, we enlisted photographer Zoe McConnell to shoot not just one cover, but seven—one for each of the albums. And assistant editor Soo-Young Kim flew around the world with Rihanna as part of the infamous 777 tour, then sat down with her for a girl-to-girl chat about music, fame, and how to take a perfect selfie. She's never shined brighter.
EXCERPTS
Since opening her Instagram account last March, with a selfie of her blowing smoke, Rihanna has posted more than 230 self portraits. "It's narcissistic, but whatever—everyone does it," she says. "I'm capturing personality… Everybody has their thing they like or don't like to see. It's all in your head. That's why people take their own pictures, because it's difficult for someone else to capture what you seek."
Rihanna is photographed regularly, whether for magazine spreads, album covers, or by the paparazzi. But when it comes to self-portraits, she's the one in control. She projects the image of someone who doesn't care what people think, but she's come too far to leave her image to chance. Moving 26 million albums and 45 million singles worldwide has earned her a lot of money—an estimated $53 million last year. It's also afforded her the freedom to be as wild as she wants to be. Although it's useful to have a direct channel to reach her fans, social media has been a blessing and a curse.
Some of Rihanna's more buzzed-about selfies are the ones she takes topless (with arms strategically placed over her chest) or with a blunt between her fingers. And then there is the semi-nude shot she posted in December with the caption, "Who needs fashion when there's pu$$y." Provocative, even illicit, these are not the kinds of images a publicist would greenlight. In fact, they may have cost Rihanna her Nivea endorsement. The skincare company broke ties with her last August, explaining that she did not embody their image of "trust, family, and reliability."
For the full story visit Complex.com.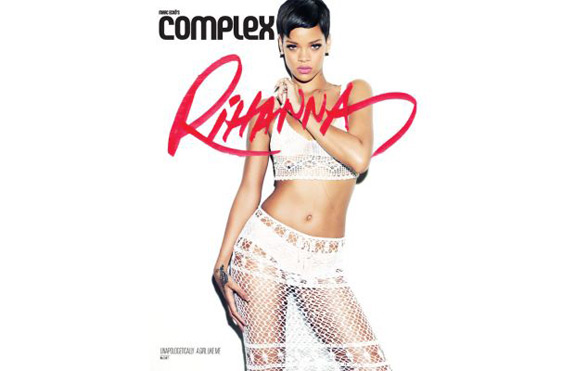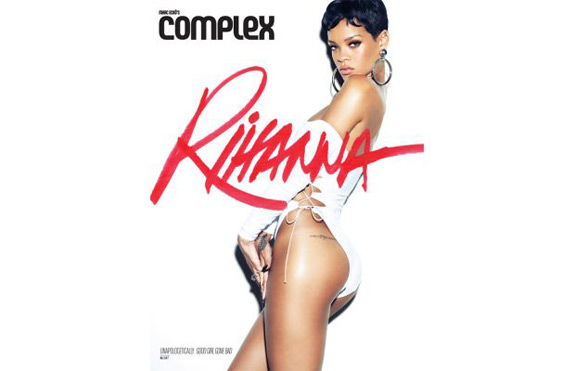 MORE PHOTOS