Great grooming and awesome hair never fails to impress the ladies. If you are a guy looking for a moderate hold and matte finish that is sure to turn heads and grab attention, Old Spice Spiffy Sculpting Pomade harkens back to simpler times when a man's hair said more about the man than what the man actually said.
To help you on your never-ending quest to attract the girl who deserves to be with a man who has great hair, Mankind Unplugged has teamed up with Old Spice for a giveaway to celebrate doing things over and over and over again with amazing results. We are offering one (1) lucky reader a chance to win three (5) jars of Old Spice Spiffy Sculpting Pomade, one (1) $25 iTunes gift card, and one (1) iPad Mini.
READ: New Old Spice Shampoos and Conditioners To Kick Start Your Manly Charm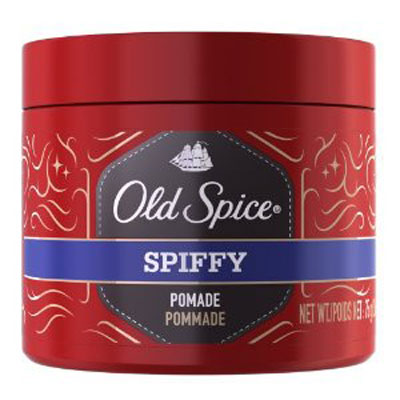 If you are interesting in reworking your hair with the new Old Spice Spiffy Sculpting Pomade, enter your email address by clicking here for a chance to win or follow us on Twitter @Man_Unplugged and send us the following tweet:
Hi @Man_Unplugged I want to rework my hair with @OldSpice Spiffy Sculpting Pomade!
We will choose one lucky winner Tuesday, April 3, 2014. Winners will be notified by email. This giveaway is sponsored by Old Spice. If you are looking to get results don't forget to visit OldSpice.com and follow them on Twitter @OldSpice or Instagram @OldSpice.
Tags Giveaway grooming Hair Gel Men's Grooming old spice Old Spice Soap Spiffy Sculpting Pomade Sponsored Post