For the gourmet guy or not so gourmet guy, we've found 5 unique cookbooks that are sure to feed any man's appetite and turn him into a grill master.
1. Pitt Cue Co. Cookbook


Pitt Cue Co. Cookbook is a detailed how-to guide for preparing delicious Saveur food and includes recipes for meats, sauces, and rubs along with ideas for slaws and cocktails. The book, written by a few British guys, takes you through steps to prepare Southern U.S.-style, slow-cooked meals such as smoked ox cheek toasts, lamb rib with molasses mop, and sticky bourbon and cola pudding. When we think of BBQ, most of us think of the Midwest. As one reviewer of the book summed up, Pitt Cue Co. Cookbook is an "urban British hipster's take on a solid bit of Americana."
2. The Mac + Cheese Cookbook


A cookbook dedicated to Mac and cheese sounds cheesy (pun intended) in a gooey and delicious way. Mac + Cheese offers 50 simple recipes from Homeroom, a popular restaurant in Oakland, California, specializing in just one classic dish: macaroni and cheese. Whether you are looking for kid-friendly recipes or date-night decadence, this book has tasty step-by-step instructions on how to prepare one of America's favorite comfort foods. Doesn't this book look yummy?
3. The Bible of Barbecue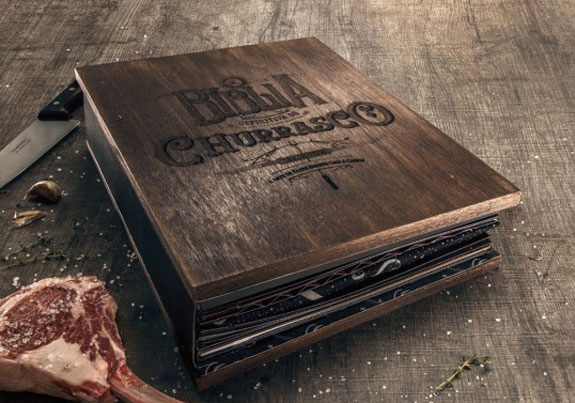 There are so many books dedicated to BBQ, but to call a book the "Bible," well, it better be extraordinary. We weren't sure if this book was real, but the video introduces a very interesting concept. The book comes with pages that turn into barbecue utensils, a page made entirely of coal, one of salt, and a wooden cover that can be converted into a chopping board. The makers of the book, Tramontina, also happen to lead the industry in kitchen supplies. While the cooking company has only sent The Bible of Barbecue to master BBQ chefs in Brazil, it will be available soon in selected bookstores. Who knows, this book could be the holy grail of all things BBQ.
VIDEO: The Bible of Barbecue — Tramontina

[jwplayer mediaid="21720″]
4. Haute Dogs


Any man should be able to appreciate a good hot dog. There is something both a bit nostalgic and grown man-like about a cookbook dedicated to one of America's most beloved foods. There is also something to be said about a man who can handcraft his own hot dogs, buns, and condiments – all from scratch. Haute Dogs offers recipes that include everything from creative twists on the original hot dog to funky franks like Japanese fusion and ethnic cuisine hot dogs.
5. No Girls Allowed Cookbook for Men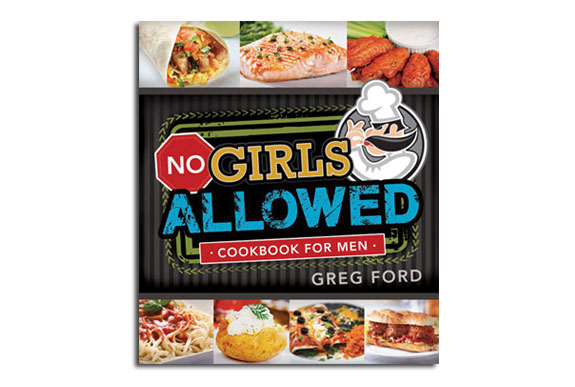 It doesn't get any manlier (or boyish) than a cookbook that clearly spells out "no girls allowed". If you are a guy looking to add a few basic dishes to your repertoire or a beginner in the kitchen, this book seems to be best suited for those looking to master some basic dishes. There are 12 convenient sections of the book including: Breakfast, Sandwiches, Soups, Sides, Salads, Meat, Chili and Casseroles, Mexican, Barbecue, International, Desserts, and Drinks.
Tags Cookbooks Cookbooks for Men Guy Cookbooks Guy Stuff Man Cookbooks