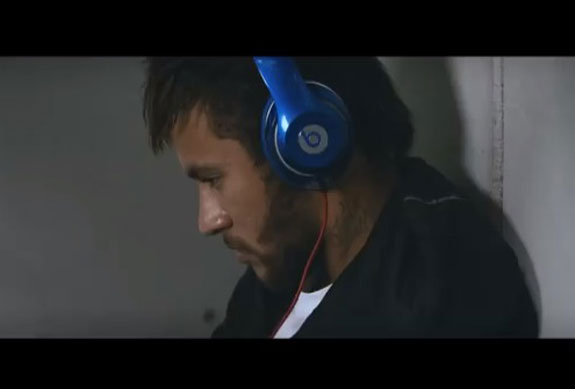 It seems like Beats by Dre has an unlimited marketing budget. If nothing else, they have inexhaustible creative juices. Thanks to Apple, who agreed to buy Beats for $3 billion last month, both statements are probably true. Beats newest commercial shot in Brazil shows the brand flexing their brand power in a new extended promo centered around the World Cup.
Featuring a host of athletes and special appearances, the promo shows viewers "how the game is won" by taking a look at the unseen game played in the locker room before the goals and before the glory. Special guests in the promo include LeBron James, Lil Wayne, Nicki Minaj, Rafaella Beckran, Thierry Henry, Serena Williams, and ESPN's Stuart Scott to name a few. Some of the athletes include Neymar Jr., Bacary Sagna, Bastian Schweinsteiger, Blaise Matuidi, Cesc Fàbregas, Luis Suárez, Mario Götze, and Robin van Persie.
Watch how the best prepare for greatness with Beats SOLO2 and Studio. We hope Beats continues to produce exciting promos such as their latest installment promoting their presence at this year's FIFA World Cup in Brazil. We know we are hyped watching it.
VIDEO: The Game Before The Game

[jwplayer mediaid="21696″]
For more information on "The Game Before The Game" make sure to visit www.thegamebeforethegame.com and follow the hashtag #GameBeforeTheGame on Twitter.