We love discovering new things especially new wine and spirits brands. When we initially stumbled upon Greenhook Ginsmiths Gin we were intrigued by the packaging. As we learned more about the brand's distillation process we could practically taste the Botanicals of this Gin on our palate.
An infusion of flavors, Greenhook Ginsmiths Gin is created using a unique technique known as "Vacuum Distillation, which allows them to distill their Gin at a low temperature preventing the delicate aromas of their Botanicals from becoming stewed with excessive heat during distillation. This unique process removes air pressure from the still during distillation and creates a beautifully fragrant Gin with lifted aromas and vibrant flavors.
The Vacuum-Distilled process was established in 2012 after several years of planning, experimenting, and building a distillery in the Greenpoint section of Brooklyn, New York where Greenhook Ginsmiths released their Flagship, American Dry Gin that same year. One of America's Premier Gin Artisans, Greenhook Ginsmiths Gin currently has three distinct flavors including American Dry Gin, Old Tom Gin, and Beach Plum Gin which is native to the state the Gin was founded.
BEACH PLUM GIN

The World's first ever commercially released Beach Plum Gin Liqueur, Beach Plum Gin is indigenous to the Beaches of New York. Beach Plums are a rare, finicky, Wild Plum with a prized, piquant flavor. Inspired by the Traditional, English Sloe Gin, Greenhook Ginsmiths Beach Plum Gin Liqueur is crafted by soaking whole, Long Island Beach Plums in their Signature American Dry Gin for 7 full months, with just a touch of Turbinado Sugar.
Drink To Try: FLY BY NIGHT

Ingredients:
1 oz Greenhook Beach Plum Gin
1 oz Cielo Rojo Bacanora
3/4 oz Agave Nectar & Lime juice
1/2 oz Poire Williams Pear Brandy
1 Egg white
4–5 Leaves Yerba Buena
Instructions:
Shake all ingredients, first without ice. Add ice, preferably either Kold Draft or large solid ice cubes and shake. Strain and serve in a short fizz glass, garnish with sprig of Yerba Buena. No Glassware: Collins Garnish: Yerba Buena
AMERICAN DRY GIN

Greenhook Ginsmiths American Dry Gin is made from organic, New York State grown wheat, Tuscan juniper, coriander, chamomile, elderflower, citrus, Thai blue ginger, Ceylon cinnamon, orris root, and elderberry. 47% ABV
"It's one of the boldest, most interesting Gins out there." — The Wall Street Journal
Drink To Try: CALYER ROYAL

Ingredients:
3/4 oz Greenhook American Dry Gin
1/4 oz Rich Vanilla Syrup
1/4 oz Laird's Applejack, Bonded
3–4 Dashes Angostura Aromatic Bitters
Instructions:
Build all ingredients in a mixing glass, add regular or Kold-Draft ice, stir, strain into a double rocks glass, add ice. Garnish with lemon and orange twist. Rock Glassware: Double Rocks Garnish: Orange and Lemon Twist
OLD TOM GIN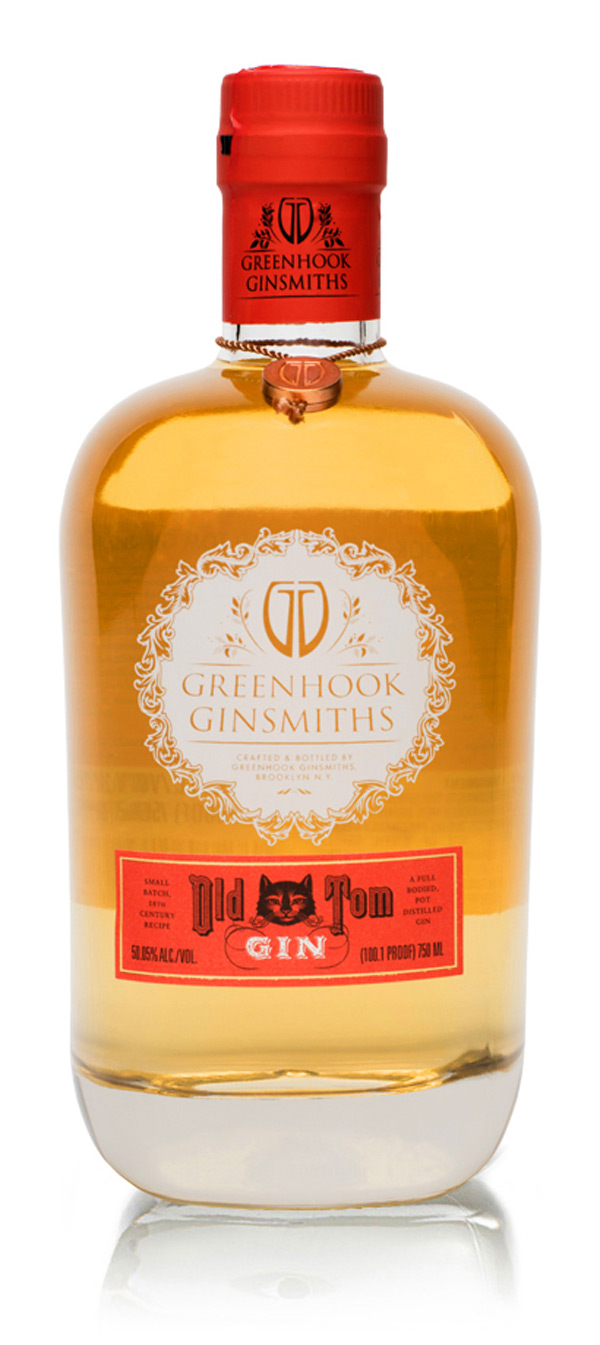 Often considered the missing link between Dutch Genevers and modern dry gins, Old Tom Gin was the prevalent style of Gin in 18th century England. In our Greenkook's to recreate this historical, full-bodied expression, they crafted this special, overproof bottling from pot distilled corn, juniper, and botanicals inspired by the spice trade of the prevailing time period. Aged for one year in bourbon casks before being finished in Oloroso Sherry casks, Greenkook's Old Tom Gin is perfect for your next Martinez or Old Fashioned.
Drink To Try: FOG CUTTER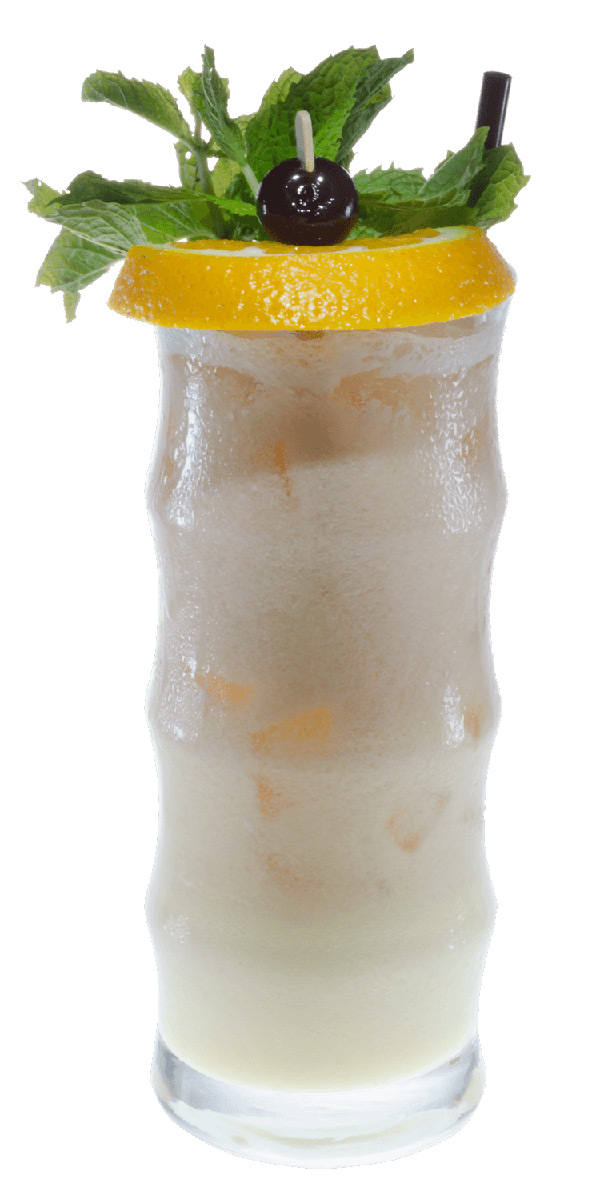 Ingredients:
.5 oz Greenhook Ginsmiths Old Tom Gin
.5 oz Cognac
.5 oz White Rum
.5 oz Palo Cortado Sherry
.75 oz Fresh Lemon Juice
1 oz Fresh Orange Juice
.5 oz Orgeat Syrup
Instructions:
Shake everything — except sherry — with ice. Pour into tall ice filled tall pilsner or chimney Glass. Float the sherry over the top. Garnish: Orange Flag, Umbrella, Bouquet Mint. Ice: Rocks. Glassware: Tall Pilsner or Chimney. Garnish: Orange Flag, Umbrella, Bouquet of Mint
For more drink recipes and to discover where you can pick up a bottle make sure to visit greenhookgin.com. You can also follow the brand on Twitter.
Tags Beach Plum Gin gin Greenhook Ginsmiths Gin Liqueur Vacuum Distillation