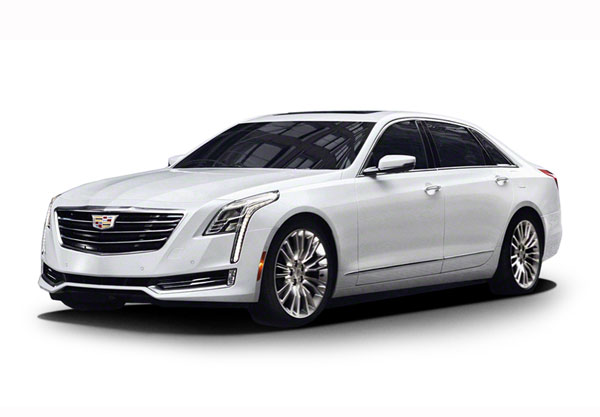 This year's New York International Auto Club launched the world premier of the much-anticipated and prestigious 2016 Cadillac CT6, marking Cadillac's return to the realm of full-size luxury cars. The Cadillac CT6 is the newest entry in the elite class of the world's highest-performing luxury cars and is considered the most powerful product in Cadillac's 112-year history. The long-awaited debut of the CT6 is a first glimpse at Cadillac's approach to premium luxury.
The new Cadillac CT6 is definitely not your grandfather's Caddy. The latest model offers the best of all worlds: it's bold, elegant, exquisitely designed with an eye for detail, and loaded with state-of-the-art technology. Raising the bar for luxury craftsmanship, the CT6 boasts innovative engineering by combining advanced technology with awe-inspiring design. Drawing many comparisons to BMW's 7-Series, the CT6 draws distinction as the world's lightest and most agile full-size luxury performance sedan, plus one of the industry's most advanced automotive body structures. Led by an all-new Cadillac V6 Twin Turbo with an estimated 400 horsepower, the rigid and agile CT6 is lightweight with active-on-demand all-wheel drive.
Production of the 2016 Cadillac CT6 will begin at the end of 2015 for the North American market in Detroit with a price tag expecting to start at $70,000. The CT6 is one of eight all-new vehicles the brand plans to launch over the next few years and will be available for purchase in the US, Europe, Korea, Japan, Israel and the Middle East. Follow Cadillac's road to reclaiming the luxury sedan market at their official website, Cadillac.com.
Tags Cadillac Cadillac CT6 Cadillac Sedan Cars Guy Stuff Luxury Cars Men's Lifestyle New York Auto Show