If you are lucky enough to attend, the New York International Auto Show is the premier place to see new-to-market cars as they make their global debut, or better yet, get a glimpse at the cars you only dream you can afford one day. For the pure-enthusiast (and dreamer), the 2016 Porsche Boxster Spyder made its debut on the eve of the New York Auto Show. A six-cylinder engine with an output of 375 HP, the Boxster Spyder goes from 0 to 60 mph in only 4.3 seconds, reaches a top track speed of 180 mph, and boasts a cool convertible drop top. Of course, we are in love.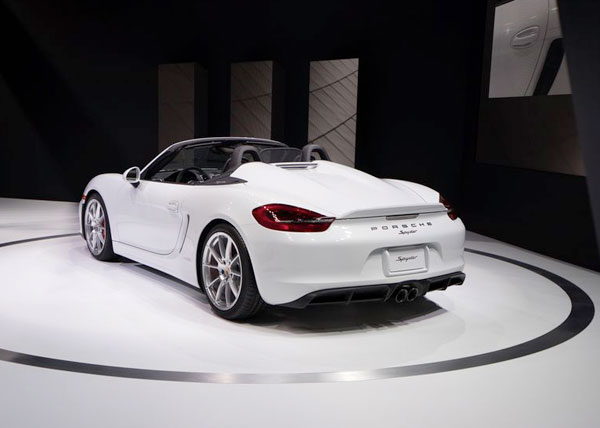 The Boxster Spyder is a pure, tried-and-true sports car with real roadster DNA, offering a traditional sports-car driving experience combined with truly exceptional performance. The distinctive design includes stylistic elements reminiscent of legendary sports and racecars from Porsche. It is the lightest model of the current Boxster line and the most powerful to date.
If your pockets are deep enough for this exceptionally fine automobile (Go you!), the new Boxster Spyder will launch in the U.S. market in October with a price tag starting at $82,100.
Tags Guy Stuff Luxury Car Luxury Sports Car Men's Lifestyle Porsche Porsche Boxster Porsche Boxster Spyder