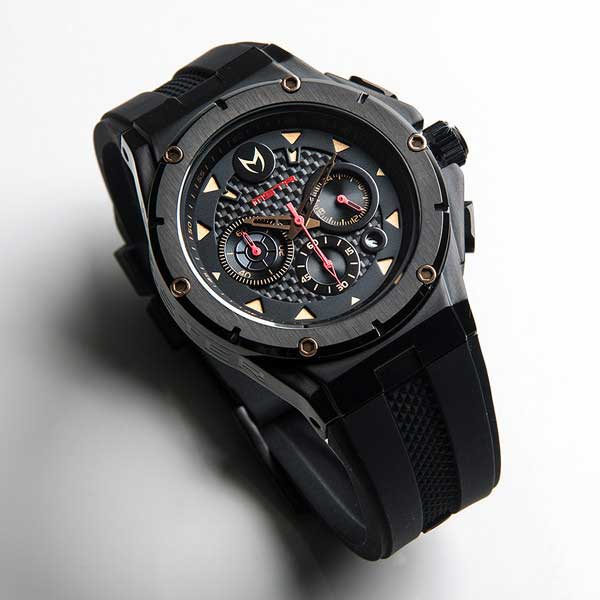 Every man should have a classic, sporty, and luxury timepiece. For men, the watch is the ultimate fashion symbol. Guys, the ladies are looking at your wrist, and having a nice watch says a lot about you! Meister has added three new timepieces that will help you look sharper and more stylish in no time at all.
Meister watches are an affordable accessory that can make you look like a million bucks. Classic and not too flashy, the Meister collection has fashion-forward options for a day in the office, at the ball field, or on a date with your special someone. With Meister timepieces, the emphasis is state-of-the-art quality craftsmanship. So, you make the right impression whether you are heading into that boardroom with your colleagues or wining and dining your date. By now, you probably know that women live for noticing all the small details. And that's where your watch is exactly where as a manly man you can dress to impress. Functional but still attractive, luxurious but still affordable, Meister offers the best-of-both-worlds within your arm's reach.
The Meister reputation has caught on, and even popular NBA players are sporting this style off of the court. Take your cue from public figures like Anthony Davis, Carmelo Anthony, Victor Oladipo, Kevin Durant, and Dwight Howard. All of these successful dudes have been spotted wearing the Meister on their wrists. They all looked great, and they're probably pretty punctual, too. Slam dunk!
Each year, Meister rolls out the newest watches you won't want to miss. We were fans of the 2014 Meister collection and even picked up a piece for ourselves. Now that we've taken a peek at the latest and greatest collection, we're going to go ahead and make a little more room in the jewelry box. Check out some of Meister's most recent additions right below so you can start building up your collection. These three new additions will bring a burst of fresh flavor to your springtime fashion sense.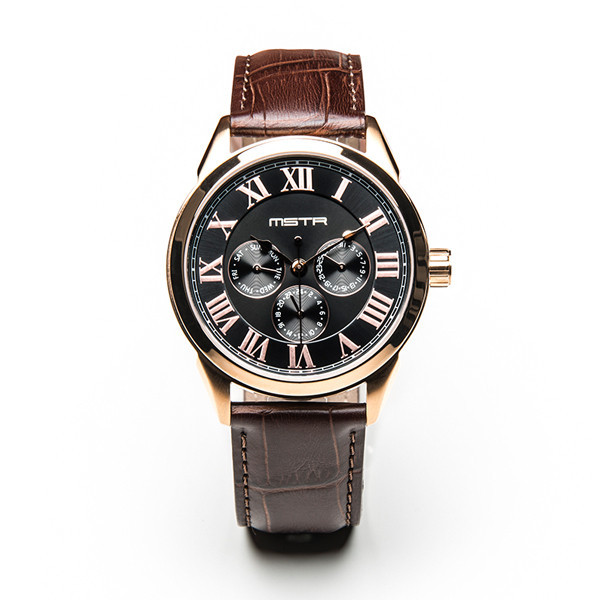 Classic – Rose Gold / Black with Brown Croc Band
One of the brands first timepieces inspired by traditional watch design, the "Classic" rose gold with brown croc leather band watch is ideal for the guy who values style and authenticity. This dress watch is new for 2015, but has a classic timeless feel. Consisting of a rose gold stainless steel bezel, the timepiece is made using a high polish 43mm watch case with a slimmer 12mm thickness profile. Water resistant up to 100 meters, the movement on this visually appealing black and rose gold dial with Roman numerals is powered by a Miyota Japanese multifunction quartz movement.

Ambassador – Rose Gold / Brown with Croc Leather Band
The Ambassador collection of watches were re-imagined in four new colorways and designed with Roman numeral dials for a timeless look. All the new colorways are exceptionally, but we must admit the rose gold on brown with the croc leather band speaks to us. A man's man watch, this signature and luxurious Ambassador should be pulled out on the day you have that grown up feeling. The brown and black dial and rose gold stainless steel bezel are a complimentary combination. Whether you are rocking a suit and tie or going for the business casual look, this timepiece looks adds a bit of sophistication.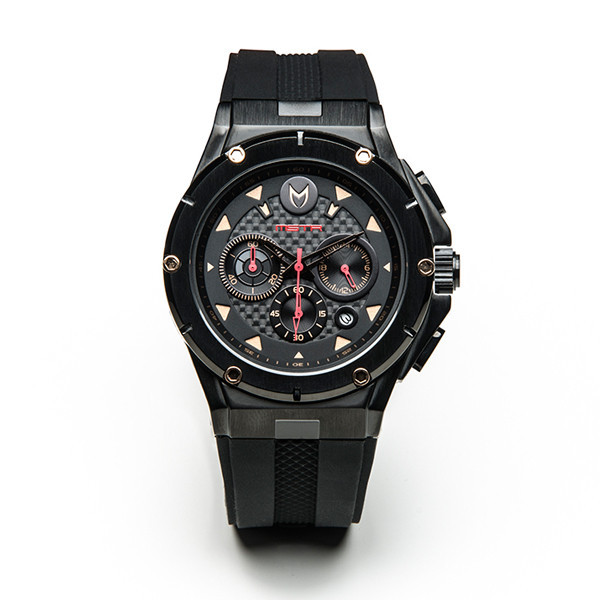 Mark III Ambassador – Black / Red / Rose Gold with Rubber Band
The new black, red, rose gold with rubber band Ambassador MKIII is one of our favorites introduced for the Spring 2015 collection. A luxury sport inspired design houses a 6-hand Japanese chronograph quartz movement this watch is made to stand out. This limited edition model utilizes a black stainless steel case, a black bezel with a PVD finish, and a matching black rubber band with red and gold accents. The black on black on black makes this new Mark III an instant classic and a must have for your collection.
We've said it before, but we can't emphasize it enough. Men who take pride in their appearance will wear just the right timepiece. Even the other guys will notice when you have something new on your wrist. So, do yourself a favor and take the jump over to Mstrwatches.com and check out what they have to offer.
Tags Meister Meister Watch Meister Watch Collection MSTR Timepiece Watch