The colder weather is approaching its frosty demise and it's time to start thinking about those hot summer days and what wardrobe additions you'll be needing to get you through the world's favored season. There are a few things we'd invest in every year, but this year there a couple of extras you may not consider essentials. So, to keep you ahead of the curve and thinking ahead, let's take a look at what pieces you should be investing in this summer as recommended by our good friends over at TheIdleMan.com.
UP TOP
Short Sleeved Shirts
When you're looking to smarten up but long sleeve shirts just aren't an option, it's all about the short sleeved shirting. Go for patterned pieces to add a little more personality or stick to more neutral tones for a far more versatile collection. For a totally failsafe option, stick to a plain white shirt. Ideal for layering over a plain crew neck tee in the evening and leaving undone, it's a great piece to have at your disposal when the temperatures are at their highest and you want an effortlessly cool look. If you need to really smarten it up then wear it done up, the choice is yours!
Lightweight Bombers
Bombers have been becoming more and more prevalent in menswear over the past couple of years and this season it's all about those lightweight numbers. We'd encourage you to experiment a little with colors here, you don't have to go for black versions every time, we're sure you've got enough black outerwear in your arsenal already anyway. Brighter colorways like red, white, silvers and blues are all a little more season appropriate and will help to achieve a far more individual look. Just make sure the rest of your outfit is toned down a notch.
T-Shirts – lots of them
This is clearly one of the more obvious additions to this list but you can never underestimate the power of a decent tee. Try switching things up a little here as well, logo and graphic T-shirts are a growing trend on most street style blogs with key brands like The Hundreds, Palace, Vans, Levi's and Stussy all dominating the look. Don't forget your plain designs either, though, key to every guy's wardrobe. For that fresh summer nautical look, make sure you've not abandoned the breton stripes, ideal for pairing with some clubmaster sunglasses, a decent pair of cotton twill shorts and some boat shoes.
Legwear

photo credit: allthaticovet.com
Light Denim Washes
For a few years stonewashed and distressed effects were banished from menswear circles, with Jeremy Clarkson and his clan almost ruining them for everyone forever. Now though, they are enjoying a rejuvenation (the jeans, not Clarkson and the boys) and are becoming evermore popular. We'd always suggest not going too heavy on these types of effects and styles, though, otherwise you'll lose versatility and will just look like a horrendous 90's throwback. Instead head to brands that do this sort of effect properly – Nudie and Edwin should be your first port of call.
Shorts
Another pretty obvious addition to any summer wardrobe but this season it's all about mixing up the fabrics. Try jersey shorts for the ultimate in comfort, ideal for lazy summer mornings or a trip to the gym but also possible to dress up a little with your plain crew neck tee and short sleeve shirt (we wouldn't suggest rocking these to any summer weddings you're attending though). Other options available are tailored (for sticking to office dress codes but keeping cool), cotton twill for a happy medium and, of course, denim.
Premium Joggers
One of the biggest trends within menswear at the moment is blending the formal with the casual and joggers are a big part of that. Invest in a more premium pair and don't be afraid to match them with smarter pieces. For this look I'd go for joggers, an oxford shirt, white tennis shoes and a bomber. Smart yet street.
Footwear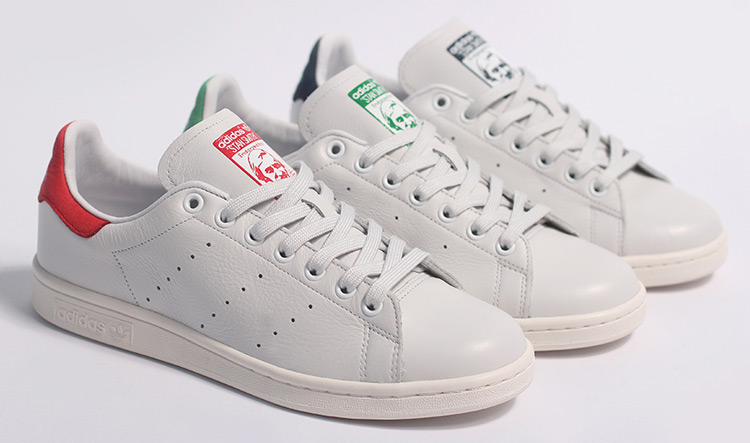 photo credit: lionsandwardrobes.com
Tennis Shoes
These are a staple in the summer footwear game. They're produced by so many brands that you will easily be able to work to a budget. If you wanna spend a little more, head to a brand like Common Projects. Working to a little more of a budget? You can't go wrong with Adidas' Stan Smiths. I thee purse strings are really tight, then Le Coq Sportif's Ashe Courts are a really slick alternative for staying within budget.
Boats Shoes
We've already touched on these but boat shoes are a great smart alternative for summer footwear. Head to brands like Sperrys (the originators) and Timberland (for a typically durable option) and you won't be replacing them next year. Try pairing these with some chinos and an oxford shirt for a smart casual evening outfit.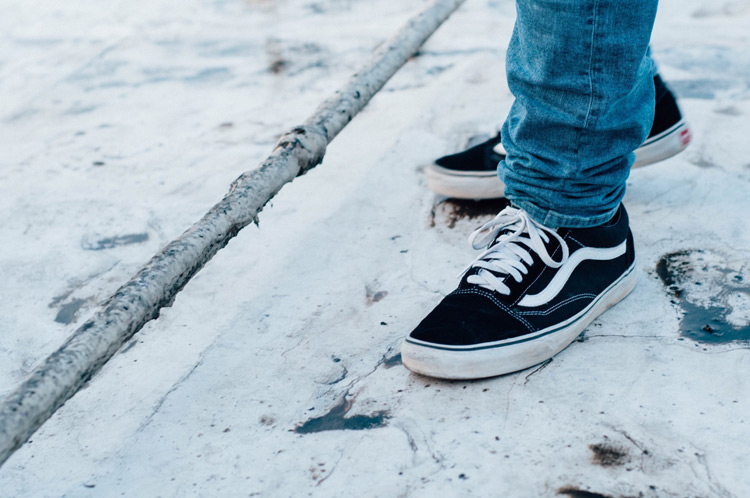 photo credit: Tumblr
Plimsolls
When thick, hot brown leather shoes aren't cutting it, the trusty plimsoll will always serve you well. There are some real classics out there and you will never go wrong with a pair of Converse or Vans, in fact, they're the only brands we'd even consider for these. Classic styles that won't be going out of style anytime soon.
Flip Flops/ Sandals/ Slides
These are probably more relevant for those of you jetting off on holiday but we can't talk about a summer wardrobe without covering flip flops, sandals or slides. Just, please, don't be that guy wearing sandals with jeans in the city, it's not a look we'd condone.
Finishing Touches

photo credit: menshaircutstyle.com
Headwear
This is a very practical inclusion to this list but hats and caps were also a big feature, so are set to become a lot more prominent in menswear. Bucket hats are a festival favorite but we'd probably suggest more of a cap shape. The braver and less insulated among you may even go for a beanie but be careful of overheating!
Eyewear
And last, but most certainly not least, we have sunglasses. If you're not one to really trust yourself with an expensive pair of sunglasses, that's fine, you can't find a pair that works to your budget. The main thing you have to worry about is what style you're gonna go for. Our personal favorites are always the classic ones – Wayfarers, Clubmasters, Aviators and circle lenses are all great options. If you've got the money pick up a pair of designer sunglass brands like Tom Ford, Carrera, and Ray-Ban from SmartBuyGlasses. You can't fail with them.
So there you have it. Both the practical and stylish essential additions to any guy's wardrobe this summer. White tennis shoes, printed shirts, premium joggers and some choice headwear will keep you up to date on the trends. The other pieces will just make sure you're not burning up or damaging your eyesight while still looking fresh. Bring on the sunshine.
Tags How To Men's Wardrobe Menswear Summer Wardrobe What To Wear