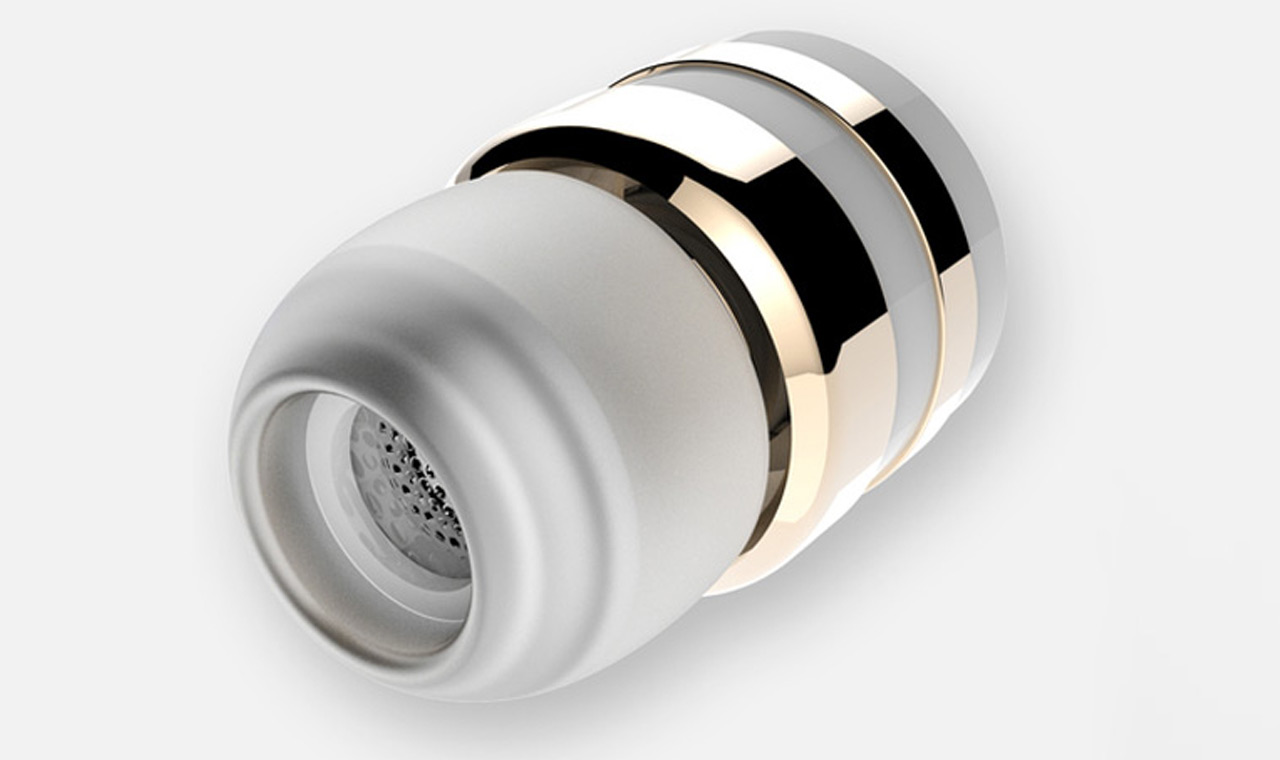 It would seem the better the technology, the smaller the device. That is no exception with Rowkin's new Mini Bluetooth earbuds. These smaller-than-a-penny earbuds fit into any ear and are completely hands-free. You can listen to music, take calls, and make calls all with the mini device — the world's smallest wireless headset.
The Company
Rowkin is all about the guy (or girl) on the move. If you are someone who is always moving forward, commands your own ship, and are always looking for what's next, Rowkin products are especially for you. In their own words, "Rowkin is about finding tech that fits in with your lifestyle and will take you to the next level." As a company built on innovation, Rowkin focuses on the directive of delivering superior sound quality in the smallest stereo Bluetooth cordless headsets.
The Product
The ROWKIN Mini earbuds are smaller than a penny and completely detachable. You don't have pesky wires that link the earbuds to your device. You could say they are hands-free, but most ear plugs are. What you don't have is the headband that squashes your hair or head. Simply pop them into your ears and you are good to go.
With Bluetooth 4.1 technology, Rowkin earbuds enables users to connect to any smart device. And if you can believe this, it also can be paired with two Bluetooth devices simultaneously. Yes, you can connect to your smartphone, Apple or Android, and laptop or car system at the same. If the dual connectivity isn't enough, these earbuds come with a noise reduction and echo cancellation technology that filters ambient noise. Did we mention a single charge will provide up to 3 hours of battery life for music and telephone calls for each Rowkin earbud? The Mini comes with a small microphone which allows you to take calls. The microphone does a surprisingly really good job and doesn't cut out for being so far from your mouth. Life on-the-go is much easier with Rowkin earbuds in tow.
What You Need To Know
The Mini is sold through Rowkin's website and through Amazon.com. There are three modern colors you can choose from. The Silver and Space Gray is currently on sale for $59.99 with a retail price of $99.99. If you our a bit more flashy like us, check out the 24 K Editions which come with a slightly higher price tag of $69.99. The retail price of these beauties is $109.99, so you may want to grab a pair now while they are on sale.
The Verdict
After doing some research on the Rowkin Mini's and actually rocking them in our cute little ears for a few days, we found the size to be a deal breaker. As in there is no better deal out there. The sound quality is what you would expect listening to music on cordless and all in all, Rowkin Mini are pretty nifty little earbuds that get the job done. Most importantly, they come with a rechargeable case that plugs into any USB port, and the Mini's are smaller than anything else on the market. We approve.
Tags Bluetooth Bluetooth Earbuds earbuds Rowkin Rowkin Earbuds