The days are getting colder, leaves are changing color, and everything is pumpkin-flavored. It's officially fall! You pull out your sweaters to equip your wardrobe, but what about equipping your phone to make the best out of the new season? Check out these new apps:
RAW by 500px
Instagrammers, bloggers, and photography buffs, your salvation is here! 500px, a community for photographers to edit and sell their photos, just came out with a new iOS app: RAW. This mobile powerhouse gives your work a professional feel by allowing you to edit the hue, saturation, and luminance of your photos, plus many more features. Are you a fashion blogger who uses models in her work? Upload a model release form right from your phone!
RAW comes built-in with all of the community aspects of 500px that its users love. Community filters, for example, allow you to adopt the filters used by other photographers on the site. Also, RAW gives you the opportunity to participate in Assignments near your area. If someone is looking for a photographer, RAW lets you know!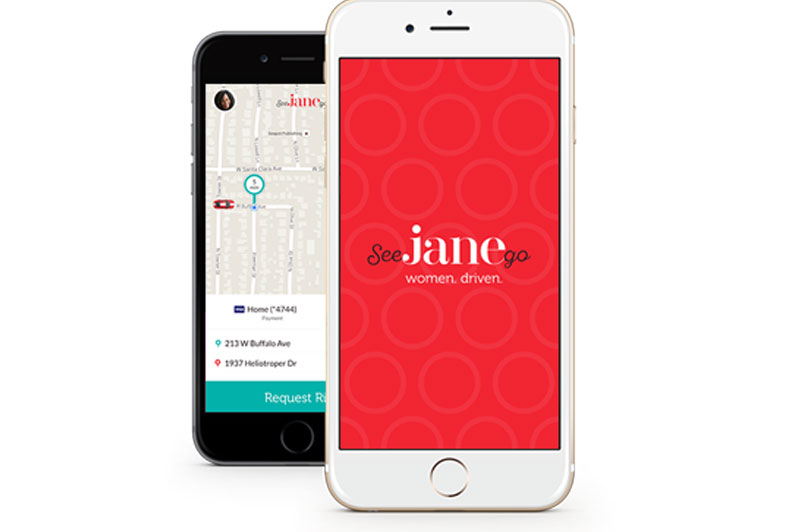 See Jane Go
Picture this: It's late at night, and you're sister, girlfriend, or girl friend is in a bad section of town all alone. Her taxi or Uber pulls up, and the first thought going through her head is, "Oh man, I hope this guy isn't a creep." Enter See Jane Go. Available for both iOS and Android, See Jane Go connects women who need rides with See Jane Go Drivers, also women.
Have a favorite driver? Awesome! See Jane Go's algorithm will pair them together the next time she needs a ride. If you are worried about her using Uber, or know a female that wants to earn some extra cash by driving others, See Jane Go offers a safe alternative for women everywhere!
Mixlr
Your voice, your playlist, your radio station or sounds, live on your own webpage! Yeah, this is possible (and super easy) thanks to the help of Mixlr. Got something to say? Do you want to broadcast on social media, host a radio show, or even a podcast? Mixlr is the perfect tool to get people listening and chat with them while you are on air. This iPhone app lets you invite people to tune in while you broadcast live high quality audio over 3G, 4G, or WiFi and to share on social media.
Described as "broadcasting live audio made simple," Mixlr lets you record your live broadcast, chat with your listeners live, and upload it to your favorite websites like SoundCloud, Mixcloud, or Dropbox later. Simply download the app, available on Windows, Apple Mac, iPhone, iPad, and Android, sign up for a plan that suits your needs, and start broadcasting. High quality recording is build right in.
Tags Android Apps Apps gadgets iPhone Apps Mixlr New Apps Raw 500px See Jane Go