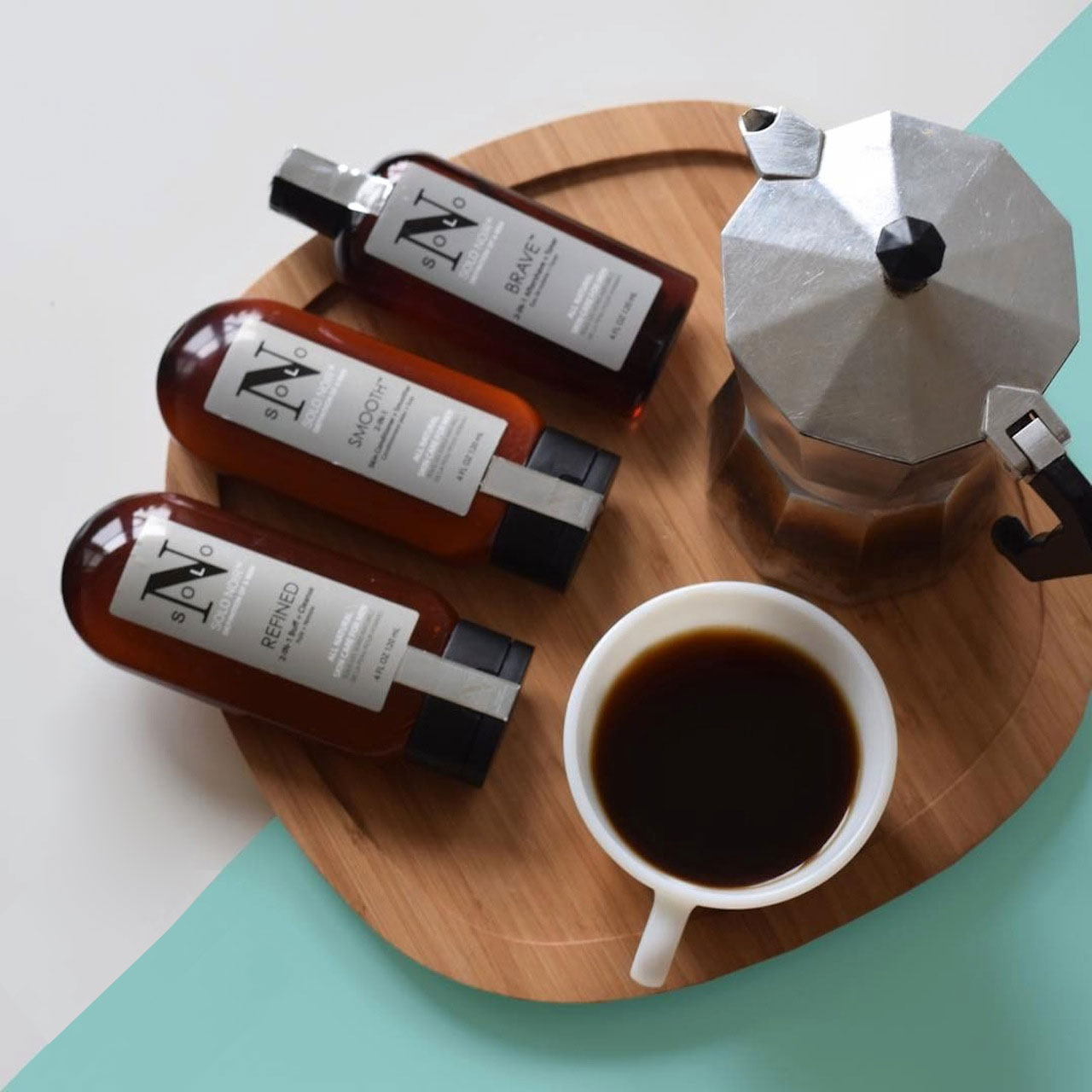 Movember is well underway, and we're here to help you navigate through the overwhelming array of products out there. We know men everywhere are searching for the perfect grooming system, so we wanted to introduce you to Solo Noir for Men. This brand focuses on simplicity, cutting edge skin care technologies, and natural ingredients in order to offer the perfect solution to your Movember (and year round) facial hair care needs.
The brand's 100% natural, 2-in-1 products pack a duality of benefits to promote healthy skin, inside and out. Each product promises to: address ingrown hairs, reduce skin imperfections, restore skin elasticity, moisturize, protect the skin from harmful external factors, promote smooth skin, help with shaving accuracy, and calm sensitive skin. This seems like an extremely tall order to undertake. Yet it is this multi-tasking ability that allows Solo Noir's products to make grooming simple. There truly is skin perfection in every bottle!
The Barcode All Natural Moisturizing Body Bar is all you need to get your beard and 'stache sparkling clean. Rather than the typical body cleanser that dries out and irritates the skin, this soap bar is infused with purifying ingredients. It will allow you to moisturize, deep cleanse, revitalize dull skin, and prevent early signs of aging all in one. These all-natural ingredients include olive oil, coconut oil, palm oil, hempseed oil, Shea butter, and ground sandalwood.
The Brave Aftershave + Toner is a post-shave holy grail item. This 2-in-1 product provides a cooling sensation that soothes irritated skin and disinfects abrasions. It is paraben free, alcohol free, chemical free, fragrance free, and dye free…basically, it is sans anything that would harm your fragile skin after being exposed to a razor and/or trimmer. These simple yet effective ingredients include black willow bark, witch hazel, and aloe vera.
The Bold Preshave Oil + Beard Oil is sure to become your moustache's best friend. This unrivalled product stimulates hair growth, eliminates beard dandruff, reduces itchiness, moisturizes brittle hair, and absorbs easily. Carefully hand-blended ingredients include peppermint oil and lavender oil.
Solo Noir also offers grooming kit packages that include many of their products together. For the die-hard Solo Noir fan, they even have a highly recommended VIP Lux Club that automatically sends you your favorite must-have products every 3 months. This is clearly a one-of-a-kind company that is definitely worth checking out for Movember. For more information, please visit their website at http://www.solonoirformen.com/.