The exclusive "Vision Mercedes-Maybach 6" luxury-class coupé made it's debut at the Pebble Beach Concours d'Elegance, the final event of Monterey Car Week. It definitely did not disappoint — a glamorous coupé it is.
The classic aesthetic of the Vision Mercedes-Maybach 6 represents the ultimate in luxury following Mercedes' design philosophy of sensual purity. Designed as an electric car, the 2+2 seater pays homage carrying aero coupés forward into the future while still offering typical sports car performance. The luxury convertible concept car runs 100 percent on electricity. It's capable of 750 all-electric horsepower, features all-wheel drive, and is able to accelerate from 0‑60 mph in under four seconds.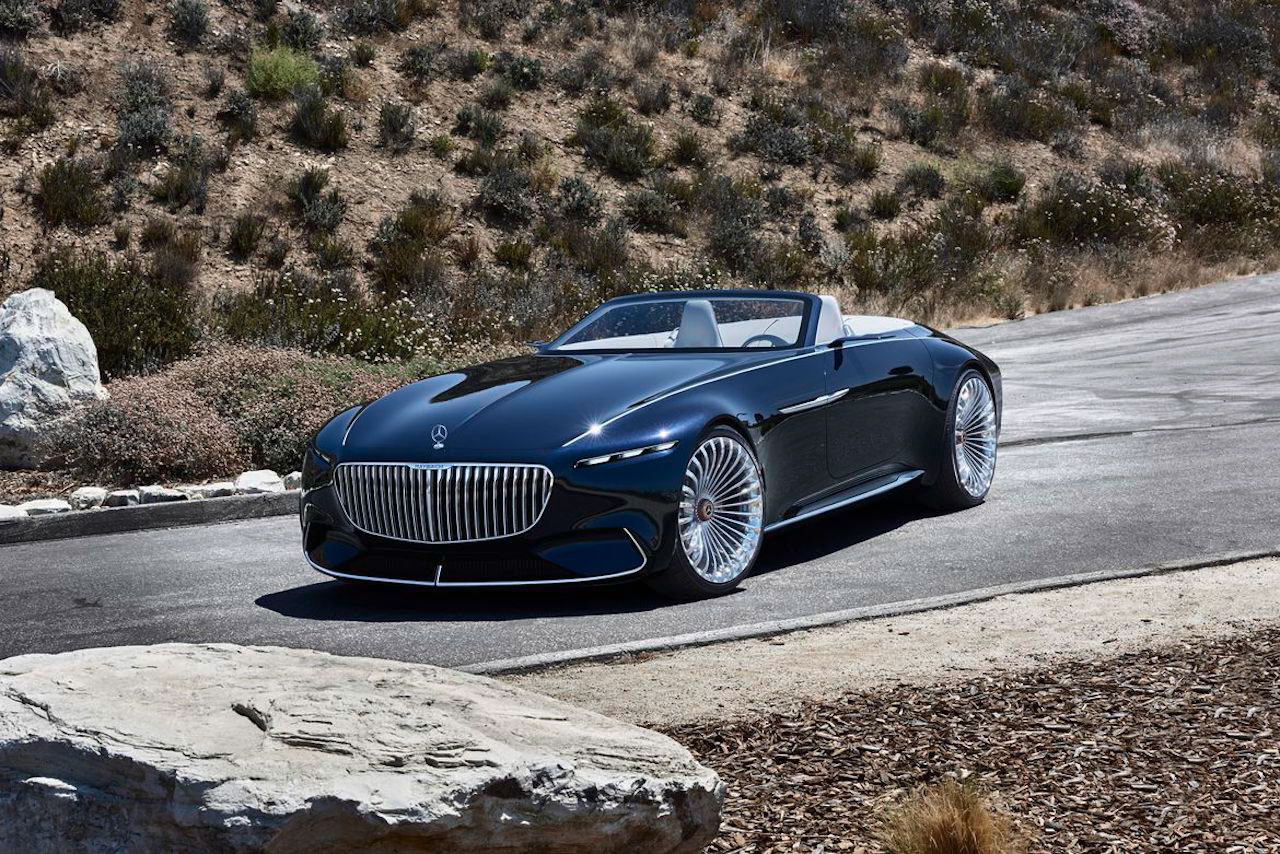 Described by Mercedes-Benz as "sensual, emotionally appealing design and innovative technical concept solutions," the Vision Mercedes-Maybach 6 combines style and luxury. "Our glamorous coupé, the Vision Mercedes-Maybach 6, represents the ultimate in contemporary luxury. It is hot and cool", states Gorden Wagener, Chief Design Officer Daimler AG. "With its intelligent appeal and reduced, technoid look, it perfectly embodies our design philosophy of sensual purity and our pursuit of aerodynamic efficiency."
Vision Mercedes-Maybach 6 Cabriolet: Revelation of luxury – Trailer
At first glance, car enthusiasts would conclude that Mercedes-Benz is absolutely over the top with this new concept car. The exterior boost a reinterpretation of the Mercedes-Maybach radiator grille and has an extended, round "boat tail" rear reminiscent of a luxury yacht. The luxurious interior showcases a dashboard with wing curves across the door trim into the seat landscape, creating a 360° lounge. It's also pretty fast for a coupe capable of a 155 mph at top speed, and a driving range of 200+ miles on a full charged battery. Over the top is one way to look at the ultra-stylish Vision Mercedes-Maybach 6 Coupé. For us this new concept from Mercedes-Benz is just right — it is luxury at its best.
Tags Mercedes Mercedes-Benz Mercedes-Benz Concept Mercedes-Maybach 6 Coupé Monterey Car Week