When I think of Nashville, I think of Elvis, Dolly Parton, and all things honky-tonk. Like how people think of California, they think of green drinks, fake boobs, and Hollywood. That may or may not be true. But as someone born and raised in the City of Angels, the left coast, the land of fake smiles, my beloved Los Angeles, I've heard it all. Don't get me wrong. I love my city. It's a city that offers beaches and year-round sunny weather. However, I've learned there is some truth in almost everything you hear about a particular city.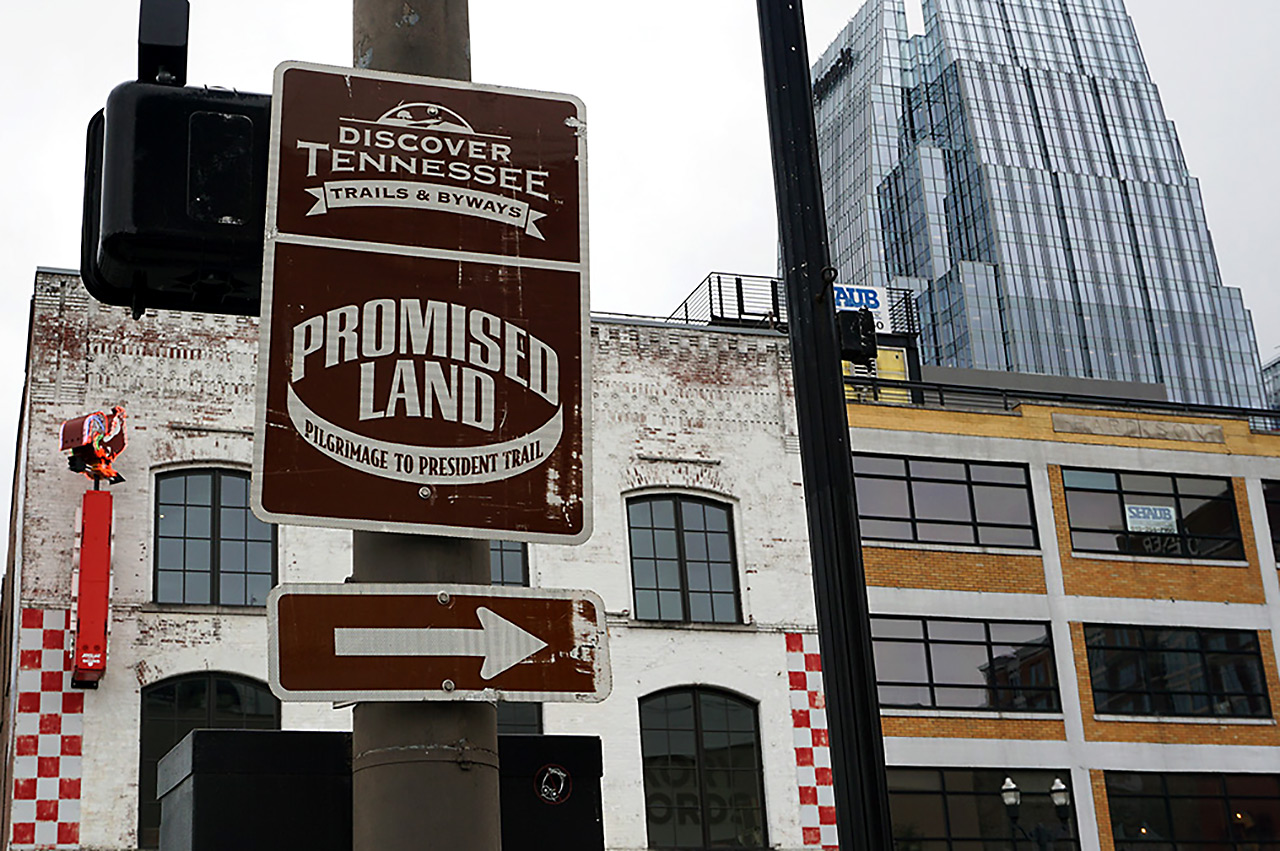 In all my travels around the world and living on that other coast, you know, the big city of dreams, the rotten apple — not because I don't love New York City, but when I lived there, the city had a trash problem — I have never heard much about Nashville and what the capital of Tennessee offers. Well, I am ecstatic to say I experienced Nashville's finest and learned that there is so much more to "Music City" than just honky-tonks and dive bars. It's rock, country, everything in between, and much more.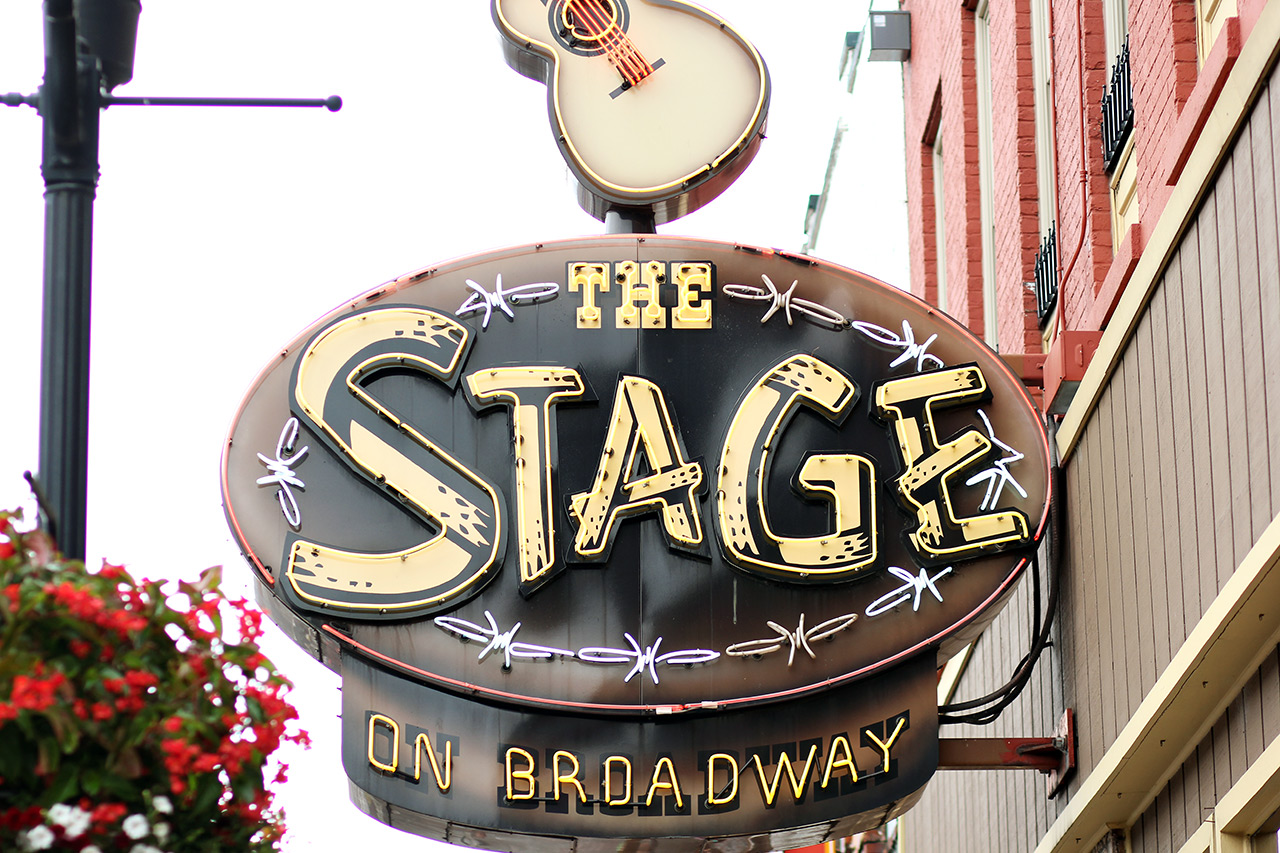 The ever-exploding Nashville music scene has many attractive landmarks and top attractions like the Grand Ole Opry, The Country Music Hall of Fame and Museum, and The Parthenon that are worth a visit. If you happen to be in town during the NFL or NHL season, you may consider taking in a Tennessee Titan game or check out the Nashville Predators, who made a run at the Stanley Cup finals for the first time in 2016. While I didn't have an opportunity to experience everything, and I skipped a visit to the historic RCA Studio B (where Elvis and Dolly Parton recorded some of their hits), below are five things I recommend every first-time visitor explore if you make your way to this historical town.
Hang Out In The District

What can I say—it's The District. There are three historic city districts in the heart of downtown Nashville along the Cumberland River: Broadway, Second Avenue, and Printer's Alley. Printer's Alley offers the laid-back charm of the South. Second Avenue offers nightclubs, restaurants, and a variety of shops, but if you're looking for a chill environment with drinks and some great music, head straight to Broadway. Like George Benson echoed in his hit song, "They say the neon lights are bright on Broadway."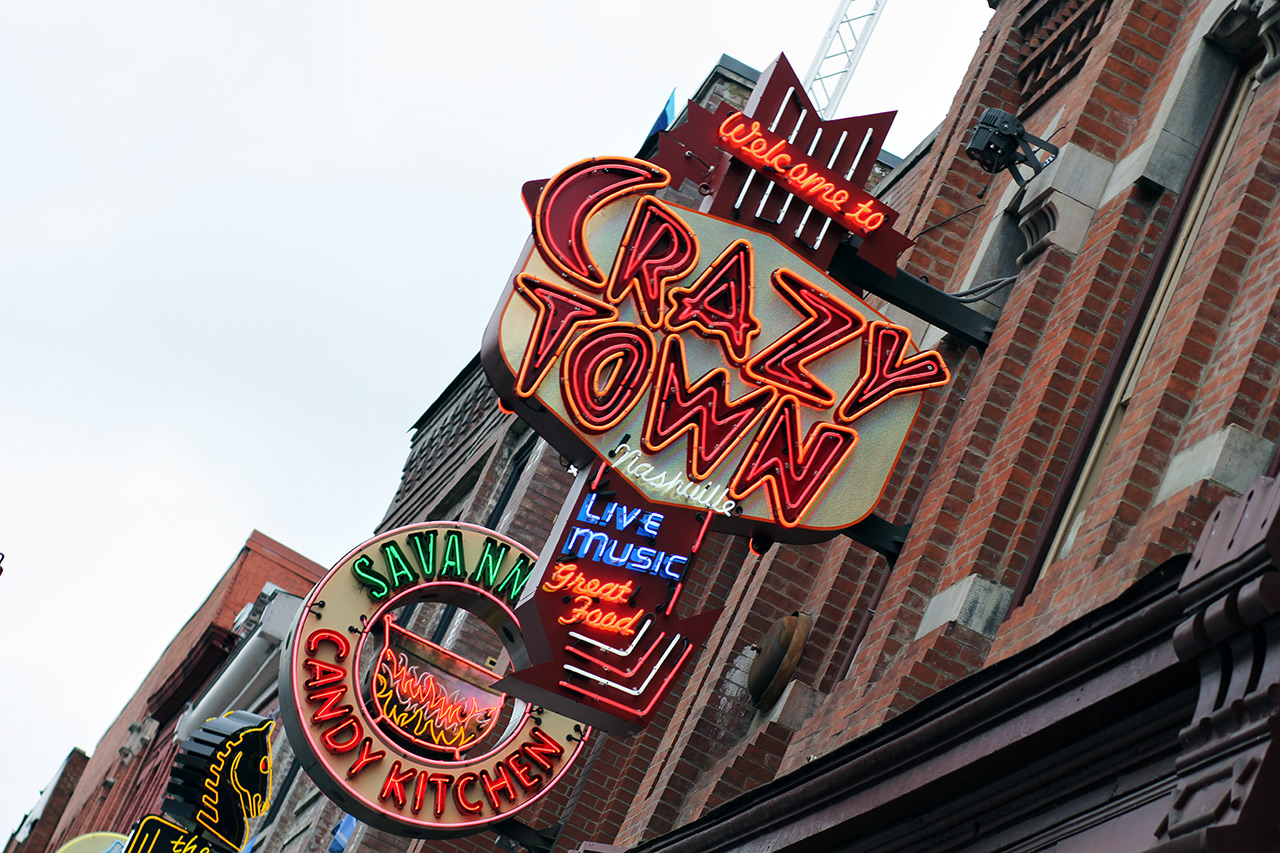 In the heart of The District, downtown on Broadway between First and Fifth Avenue, known as Honky Tonk Highway, this live music haven comprises several bars and clubs with bands playing country music. Broadway is where bars open as early as 10 AM, with drinks served and some good old country music blaring at every turn. Each of the honky-tonks is free to walk in. I walked into a few, bobbed my head, tapped my foot, and thought, "Wow! This is Nashville."
Venture Over To The Gulch

One of Nashville's hottest neighborhoods, the Gulch is worth descending into. This charming modern area is home to a variety of high-end shops, bars, vibrant nightlife, tastefully decorated hotels, and plenty of options for dining. Just south of downtown Nashville, this trendy neighborhood is a great place to stay if you are looking for someplace to rest your head that offers many walking options.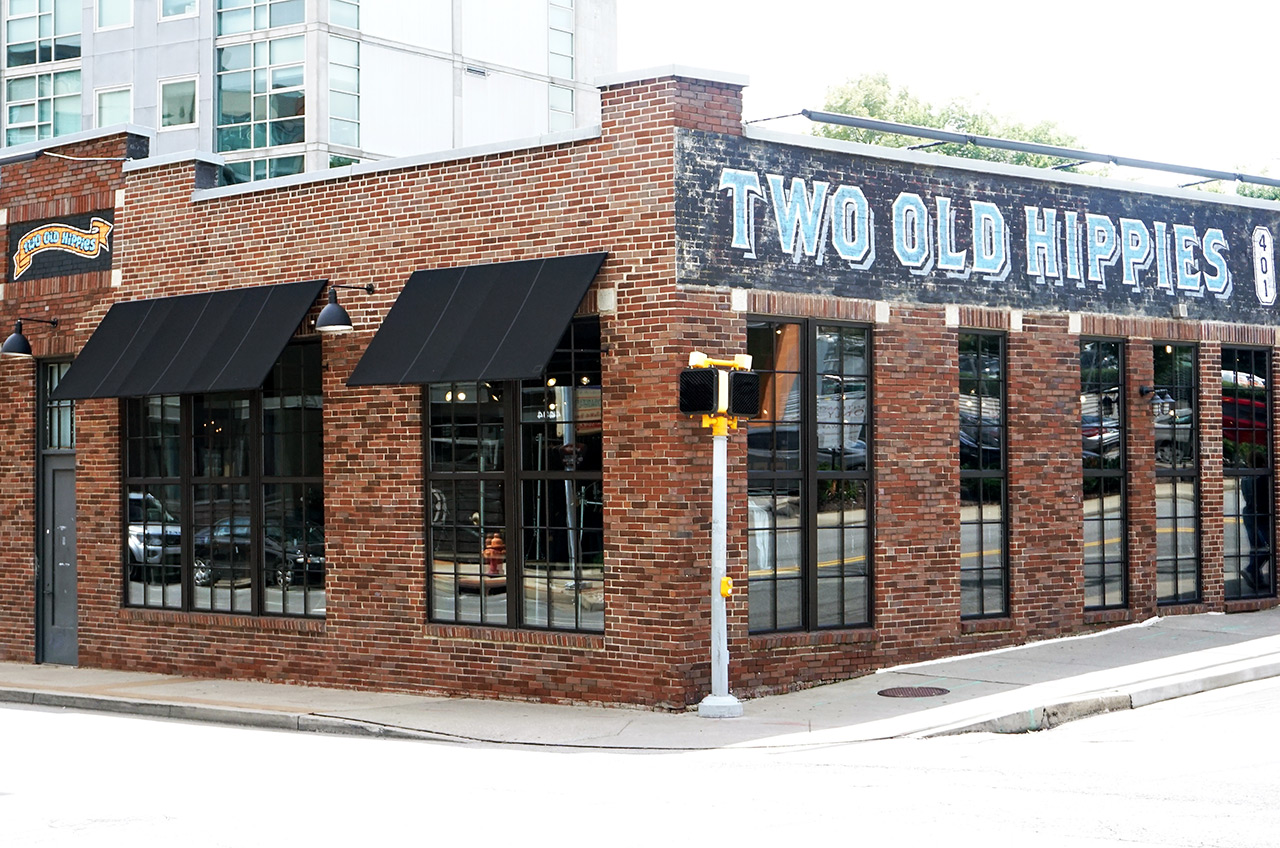 I was fortunate to stay at several hotels on my visit to Nashville, including the newly opened, elegantly constructed Westin Nashville in the lively downtown area and the Fairfield Inn & Suites in The Gulch. I enjoyed sipping cocktails and taking in the spectacular views at the Westin's rooftop bar, L27. However, I will admit there is something charming about UP, the rooftop lounge on the top floor of the Fairfield Inn & Suites. The view of the Nashville skyline, the food, the cocktails, and the urban feel offered an authentic local experience. Whether you visit the 404 Hotel and Kitchen, praised as one of the best restaurants in Nashville, or stay at the luxury boutique Thompson Hotel and hang out at their rooftop bar, L.A. Jackson, you will find The Gulch to be delightfully pleasant and sophisticated.
Take The Drive To The Jack Daniel's Distillery

Someone could easily argue that Tennessee's claim to fame is country music and its whiskey. The state has so many distilleries brewing bourbon and, of course, whiskey. There is even such a thing as the Tennessee Whiskey Trail, where you can visit up to 30 distilleries to learn about the history of Tennessee Whiskey and how they distill rum, vodka, gin, and moonshine. The distilleries on the Tennessee Whiskey Trail range from boutique-style to well-known legendary distilleries like Jack Daniel's.
Many whiskies can claim they are Tennessee made, but there is only one whiskey that comes to mind, and that's Jack Daniel's. Like Nashville Hot Chicken, making Jack Daniel's is a Tennessee thing. Unlike other whiskies, good ol' Tennessee Whiskey is filtered through sugar maple charcoal—a process you can actually learn about on a visit to the Jack Daniel's Distillery. And while you're there, don't forget to try their new Tennessee Rye whiskey.
Touring the Jack Daniel's Distillery is a storyteller-guided walk through the facility to learn about the old-time Tennessee whiskey-making process and a bit about the man, Jasper "Jack" Daniel. Optional excursions include tasting whiskey drawn from individual barrels and stopping by the Lynchburg Hardware & General Store for all your Jack Daniel's memorabilia, among other things. And don't forget to make lunch reservations at Miss Mary Bobo's Boarding House & Restaurant for some down-home cooking. It was a favorite of Mr. Jack Daniel when he was alive. Oh, and don't forget that Lynchburg is a dry county (it's whiskey-free), but it's certainly worth a visit. I'm still sharing my experience visiting the distillery, so it's safe to say it's worth the drive from Nashville to Lynchburg, Tennessee. The entire experience is a Tennessee adventure not to be missed.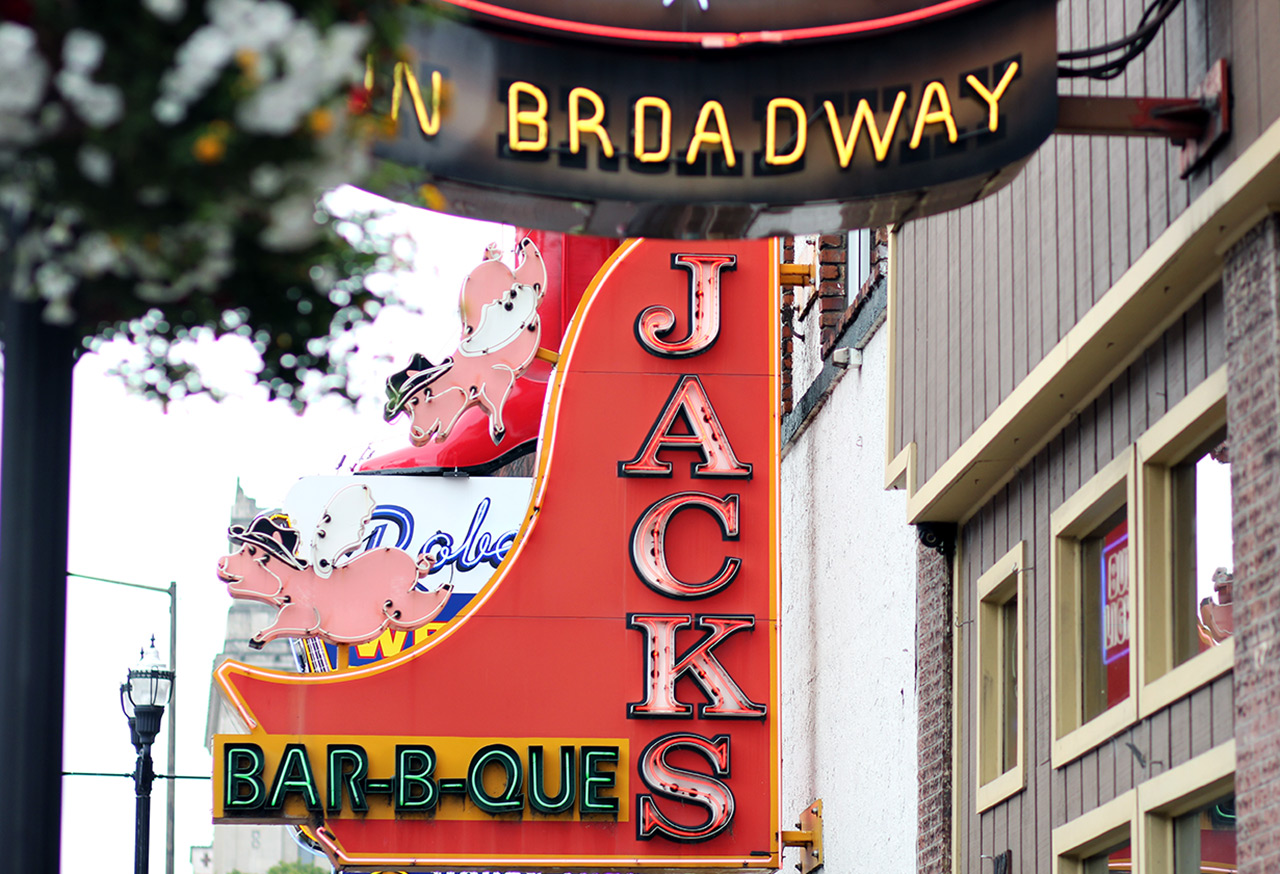 Eat Some Food

Nashville isn't it when I think of places to go for mouth-watering food. At least, I couldn't imagine it until I actually had some tasty bites while visiting. The only food spot I had on my list was Hattie B's, but after talking to many locals, I quickly learned there was a real food scene in Music City. Can you say, "Hot chicken"? Hot chicken is a Nashville thing. The aggressively flavored fried chicken is a staple. It's good!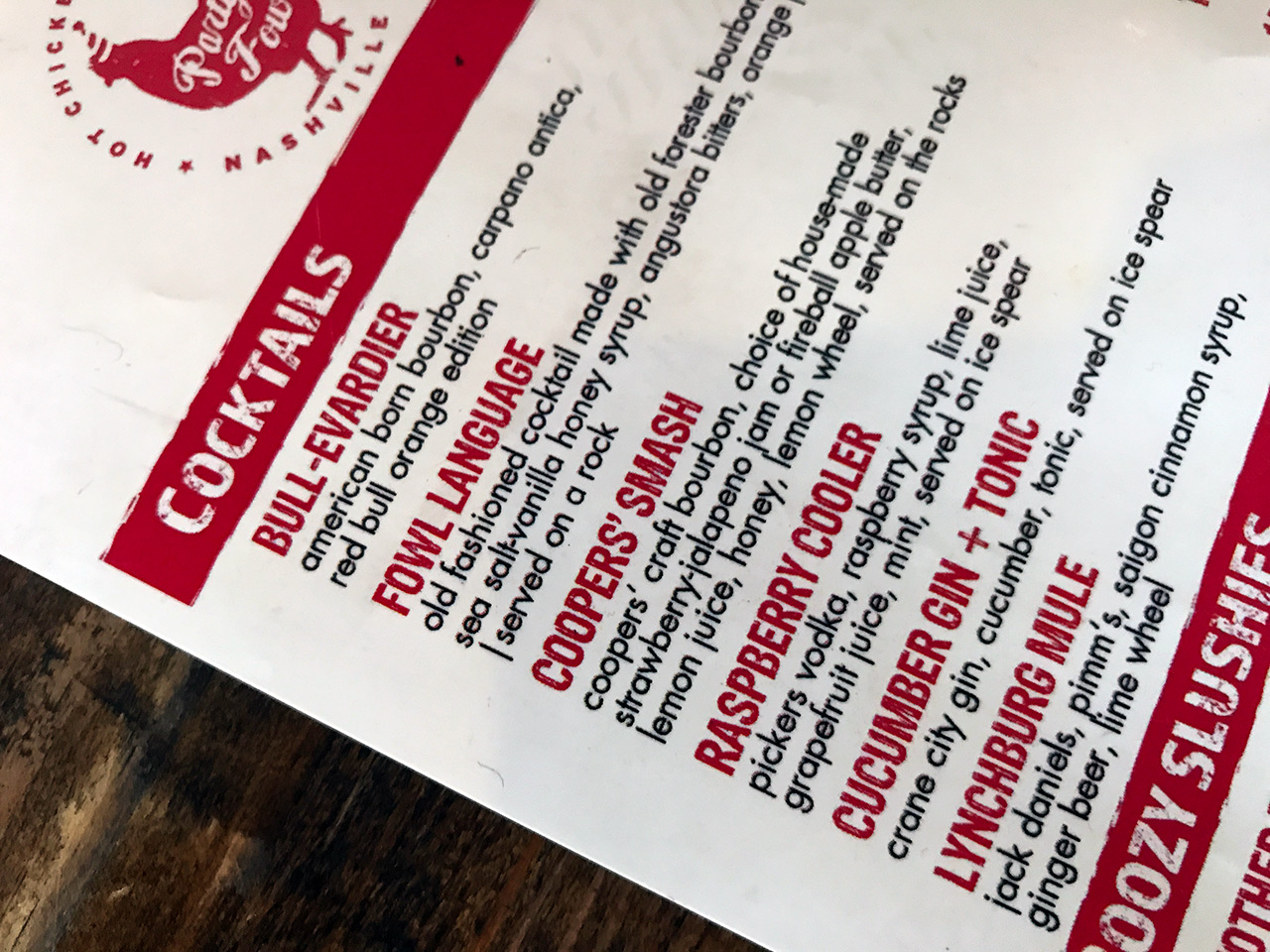 I had BBQ on my mind while in Nashville, but I'm glad I decided to explore some of Nashville's best eats. If BBQ is your thing, check out Jack's Bar-B-Que, the godfather of BBQ in Downtown Nashville, or head to The Gulch to visit Peg Leg Porker for some pulled pork, BBQ nachos, pork rinds, or Kool-Aid pickles. If you are still curious about this hot chicken thing, try Prince's Hot Chicken Shack. I recommend Hattie B's just because, but I suggest you add Party Fowl to your "to-eat list" to experience the fiery poultry specialty. From fried cheese grit cakes and bacon-fried potato chips to boozy slushies and Jack Daniel's lacquered lollipops, Party Fowl offers a one-of-a-kind dining experience in the heart of Nashville.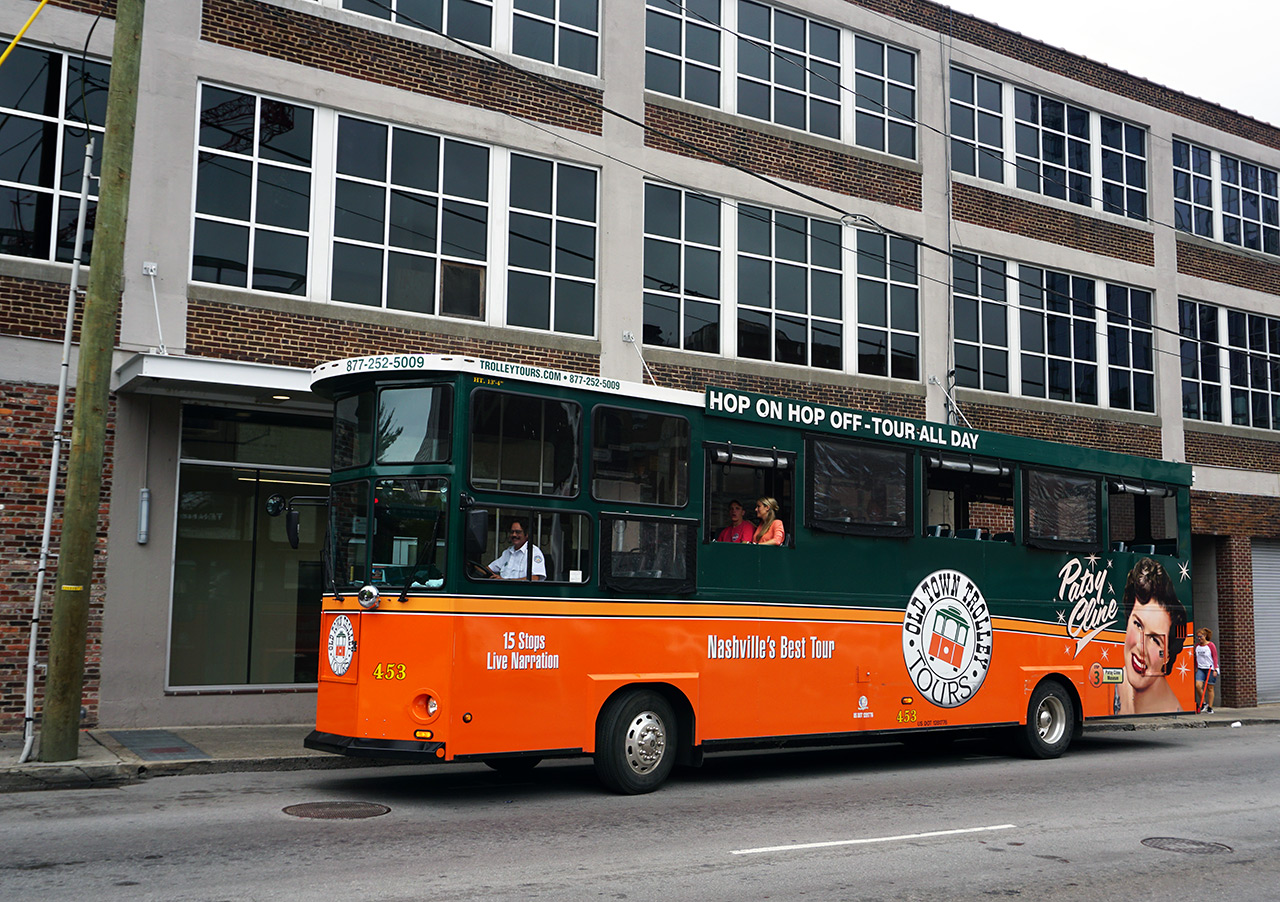 Hop-On Hop-Off The Old Town Trolley

No visit to any city is complete without a full city tour. The orange and green trolley offers an opportunity to see the best of Nashville. One of Nashville's most comprehensive tours, the Old Town Trolley of Nashville, picks up and drops off at 15 convenient stops. Some trolley stops include the Country Music Hall of Fame, the Johnny Cash Museum, Ryman Auditorium, Legislative Plaza, Marathon Motor Works, Vanderbilt University, Bobby's Idle Hour Tavern, and The Gulch. Old Town Trolley operates daily every 20 to 30 minutes. The complete tour takes one hour and 40 minutes. Did I mention I highly recommend stop number 11? The "Hot Chicken" stop is where you can get off and have some Hattie B's.
Tags Jack Daniels Nashville Tennessee The District The Gulch Where to Go