Let's talk whiskey!–Rye whiskey, to be more specific. The Jack Daniel Distillery announced the national launch of their Tennessee Rye Whiskey, and we were all in for it. We took the trek to Lynchburg, Tennessee, to see what the fuss was about. The distillery has a rich 150-year history of making whiskey, so when the good folks at Jack Daniel's presented with the opportunity to go behind the scenes to learn more about their distinct charcoal mellowing process, we said, "Where do we sign up?"
We learned so much at the oldest registered distillery in the United States and were treated to a glimpse of the Jack Daniel's whiskey-making process. We got a crash course in how yeast is used in fermentation, we learned how whiskey is matured and we had a chance to burn some maple wood oak to aid with the charcoal mellowing process. We discovered some rather interesting facts about Jack Daniel, the man (his birth name was Jasper, not Jack), we talked to Master Distiller Jeff Arnett, and most importantly, we had a chance to taste some Jack Daniel's Tennessee Straight Rye Whiskey before it hits the shelves in October. Our group also made a stop in Trinity, Alabama at the Jack Daniel Cooperage to see how they craft their American oak barrels. In fact, we even jumped in and built a barrel!
READ: 5 Must Do Things in Nashville, Tennessee
What Jack Daniels Offers
For over a century and a half, the Jack Daniel Distillery has crafted a distinctive whiskey taste. Every drop of the variety of whiskeys offered by Jack Daniel including their world-famous Jack Daniel's Old No. 7 Tennessee Whiskey, Gentleman Jack Rare Tennessee Whiskey, Jack Daniel's Single Barrel Tennessee Whiskey, Jack Daniel's Tennessee Honey, Jack Daniel's Tennessee Fire, Jack Daniel's Sinatra Select, or their Jack Daniel's Country Cocktails, is made in Lynchburg, Tennessee. New to their repertoire is the 90 proof Jack Daniel's Tennessee Straight Rye Whiskey, which has a grain bill of 70 percent rye, 18 percent corn, 12 percent malted barley, and is carefully charcoal mellowed for a finish that's distinctly Jack. Like all Jack Daniel products, the new Rye also has that natural spring water from their very own Cave Spring Hollow. Just call it their secret sauce.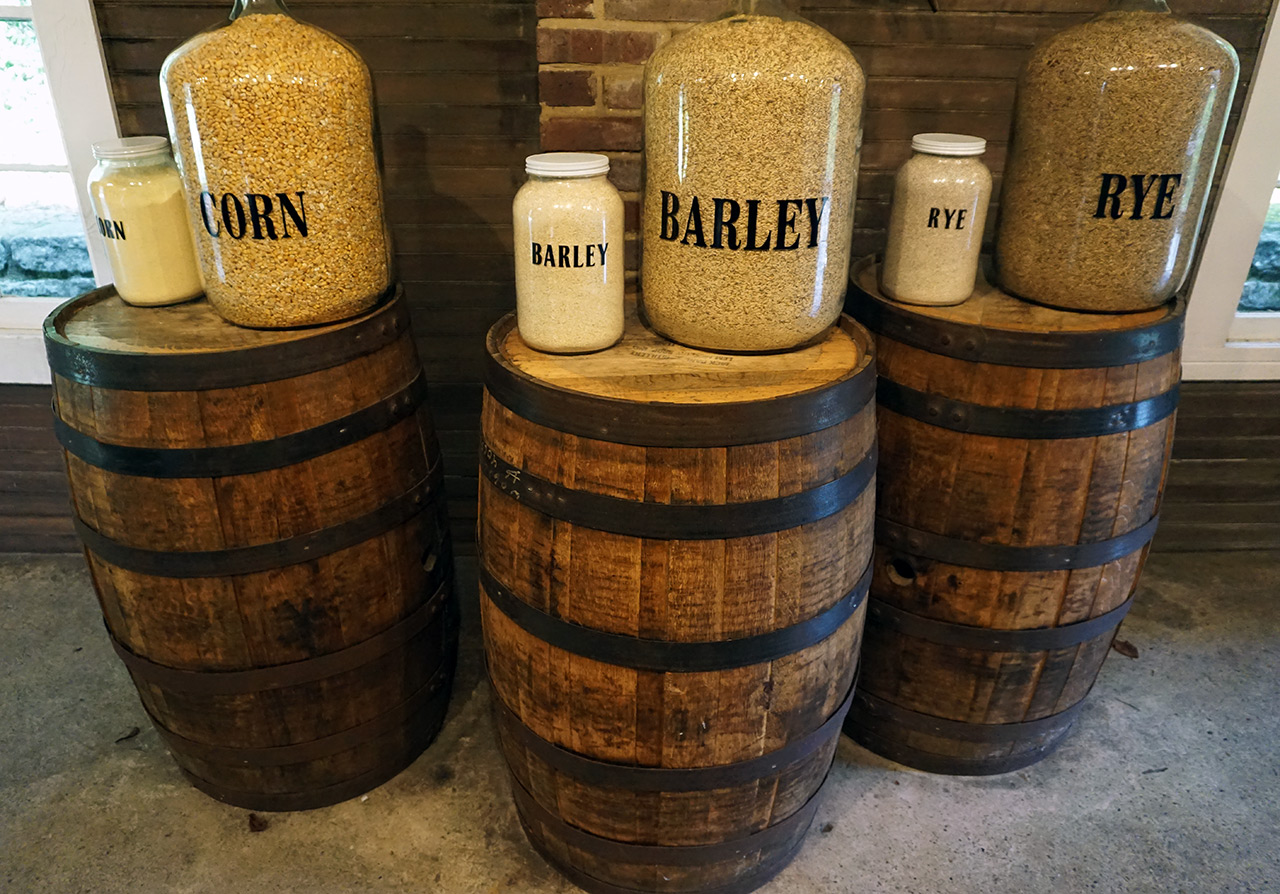 Why Straight Rye?
Master Distiller Jeff Arnett and the whiskey makers of the Jack Daniel Distillery have created a unique rye whiskey Jack's way. Jack Daniel's Tennessee Straight Rye Whiskey is described as smooth, spicy, complex, and bold. After sippin' on some and tasting it for ourselves, we agree with all the chatter that Jack Daniel's Tennessee Rye is something altogether its own. It is definitely tasty, packs a rich flavor, warm, and consistent with what you should expect from a bottle of fine Tennessee Jack Daniel's whiskey. "Following the launch of Single Barrel Rye in 2016, we've heard from so many of our friends who like Jack Daniel's rye whiskey," added Arnett. "Our goal with Tennessee Rye was to create a versatile whiskey with a balance of flavors that can be enjoyed neat, on the rocks or mixed in a classic American whiskey cocktail."
Jack's Way
Jack Daniel famously said, "Every day we make it, we'll make it the best we can." That's definitely true of Jack Daniel's Tennessee Rye. Visiting the Jack Daniel's Distillery and Cooperage, we quickly learned that Jack Daniel's is more than just a class of Tennessee whiskey. The principles of making Jack Daniels's have been the same from the beginning, but it is the charcoal method, the barrels, and Jack's Way that make the distinctive spirit different.
For Jack Daniel's a barrel is not a container—it is an ingredient. The hand-built American White Oak barrels go through a multi-step process in preparations for the whiskey, which will spend a good amount of time in them. It is all about these barrels that are toasted, charred, and then matured. To lure the wood's natural sugars out and caramelize them, the barrel's interior is toasted and charred, a method that is exclusive to Jack Daniel's and the way they mature their whiskey.
Jack's Process
The original recipe that Jack Daniel chose is still used today. A delicate mash mix of grains which include 80% No. 1 quality grade corn, 12% barley and 8% rye, help shape the whiskey's flavor. The Jack Daniel's way also includes adding a little bit of starter yeast from a previous batch and iron-free water from the Cave Spring Hollow located at the Jack Daniel Distillery in Lynchburg, Tennessee. It is said that "Jack was drawn to Cave Spring Hollow because it had the same special feeling to it that he felt was in his whiskey." After drinking from the spring on our visit to Lynchburg, we can attest to the delicious taste and purity of the water.
The maturation process is also the way Jack himself approved it back in 1866. Believing that age is not always the best measure of maturity, whiskey is only deemed ready for bottling when it tastes ready. This is a process we were able to experience and witness first-hand as we ventured over to one of many Jack Daniel's barrelhouses to taste for ourselves. From the making of the barrels to the way Jack Daniel's crafts charcoal by burning hard, sugar maple wood and the charcoal mellowing method known as the "Lincoln County Process," a lot of effort goes into every drop of Jack.
Old, But New
There is a reason why Jack Daniel's is the number one selling whiskey in the world, and one of three items buried with Frank Sinatra. After spending a few days at the Jack Daniel Cooperage and Distillery observing the process of how this fine Tennessee whiskey is made, on the assembly line bottling those unique square bottles, and learning about the man, the myth, the legend that is Jack Daniel, we believe more than ever that some things are best done the old-fashioned way.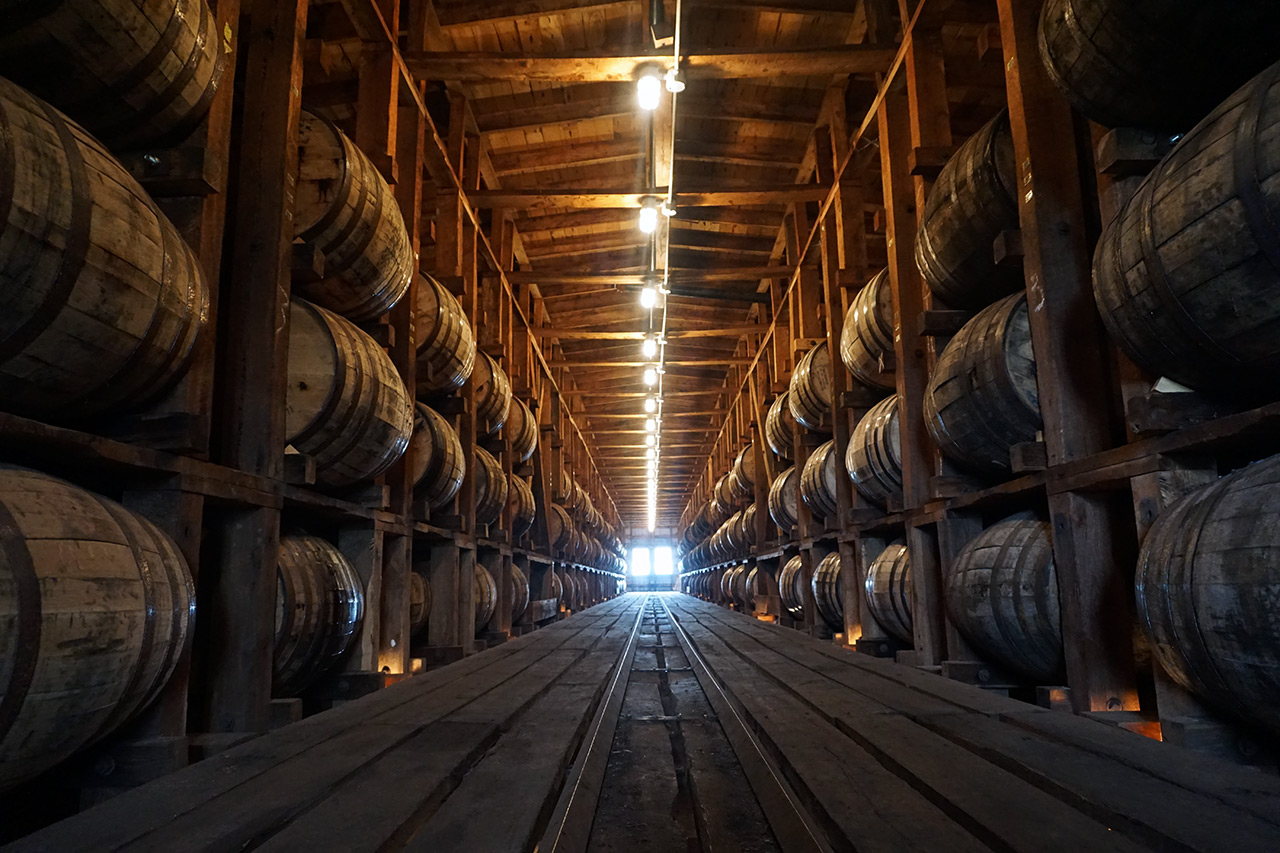 Jack Daniel's Tennessee Whiskey is beloved around the world, and there is no reason to believe that their new Straight Rye whiskey won't be met with the same appreciation. It is something new, but true to the method and spirit of Jasper "Jack" Newton Daniel's signature charcoal-mellowed Tennessee whiskey, Old No. 7.
PHOTOS: The Jack Daniel's Distillery
Tags Cooperage Distillery Jack Daniel Jack Daniels Rye Whiskey Tennessee Whiskey