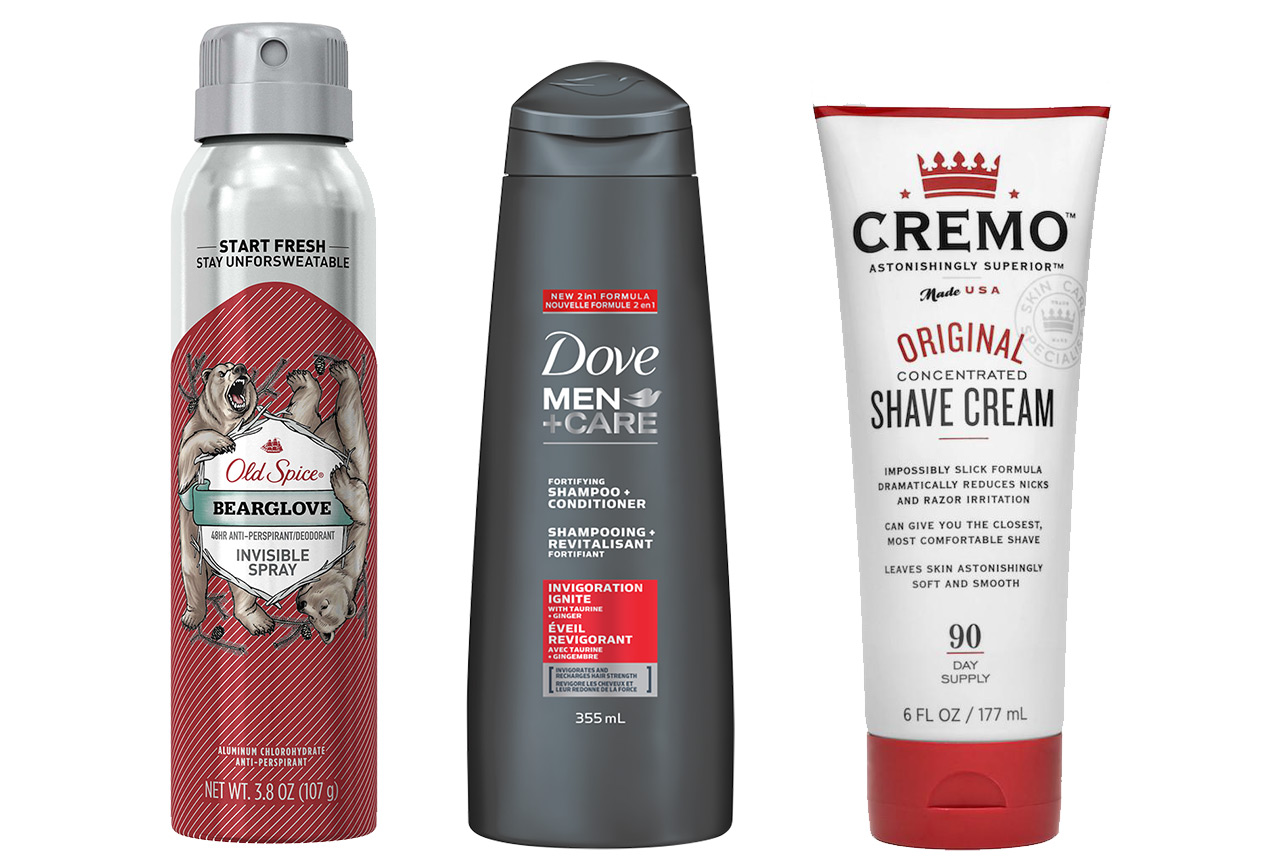 Being well-groomed is important, but nobody likes breaking the bank for expensive shampoos and body washes that are just going to end up circling the drain. You've got enough to worry about without having to enter a "personal grooming" line item into your budget! Thankfully there are plenty of affordable men's grooming products out there that will do the job without requiring you to default on your student loans. Here are three of the best men's care products that you can find at any number of local supermarkets and drug stores.
Dove Men+Care Invigoration Ignite 2-in-1 Shampoo
Dove's Men+Care line of grooming products has been on point for a while now. Designed to protect and care for a man's skin, the Dove Men+Care product range includes everything from men's cleansing products to deodorants. Dove also have an impressive line of men's hair care products which includes their double-duty Invigoration Ignite 2-in-1 Shampoo. This product doesn't just save you money because it's shampoo and conditioner in one, it's fortified with taurine plus ginger to leave your hair feeling not just cleaner, but stronger as well as revitalized. For the guy seeking great-looking visibly stronger hair and an energizing boost that simultaneously strengthens hair, there's no beating Dove's Men+Care Invigoration Ignite for the price.
Bearglove Invisible Spray Antiperspirant and Deodorant
Some may like a whiff of manly musk from time to time, but let's face it – no one likes smelling like the inside of a gym locker. Old Spice's Bearglove antiperspirant offers long-lasting sweat protection – up to 48 hours – and leaves you smelling like a grizzly bear that just rolled around in something delicious. Can you say citrus, apple, and spice aroma? We wouldn't recommend testing that hypothesis though – bears don't like it when you bury your face in their fur to take a sniff.
Cremo Men's Original Shave Cream
We've covered hair and body, and now it's time to focus on the face. Gandalf-length hipster bears might be in right now, but in the event that not looking like a hobo comes back into style, you'll need a shaving cream that's easy on your skin and doesn't cost you an arm and a leg. Cremo's original shave cream fits the bill, thanks to the ultra-smooth, creamy lather it leaves on your face that lets your razor glide across your skin easily. Nicks, razor burn, and irritation are a thing of the past with this slick shave cream. Cremo promises you'll have a highly enjoyable "clean, comfortable shave and astonishingly smooth skin."
Tags Cremo Dove Men+Care Men's Grooming Men's Lifestyle old spice Shaving Cream