When an audio product can boast that they work with the top automakers around the world, there is a good reason why – they provide more than great sound — they provide an experience. Today, most of the world-leading car manufactures have one thing in common – their cars are equipped with the most innovative connected car technology and the superior sound of an advanced audio system from HARMAN. We live in an increasingly connected world and HARMAN continues to maintain their track record of innovation; delivering a dynamic and exhilarating in-car experience while helping drivers keep their eyes on the road and hands on the wheel.
Professional Sound Solutions On So Many Levels

HARMAN is admired by the automotive industry, audiophiles, musicians, in entertainment venues, and by average Joes worldwide. HARMAN's ecosystem includes some of the most recognized brands in the world like AKG, Harman Kardon, Infinity, JBL, Mark Levinson, Revel, and the legendary Bang & Olufsen Signature Sound. Chances are, at some point you may have experienced the sound of HARMAN's superior audio solutions–whether in your car, your home, at a concert venue, in church, the movie theater, at a retail store, or working out at the gym to your favorite song.
The HARMAN brand is the driving force in next-generation audio products and connected car systems to the world's leading automakers,  and I have been fortunate enough to experience the beat of HARMAN speakers almost daily for many years in several vehicles I've owned. Recently, I had a chance to take in just how powerful the HARMAN brand is in Los Angeles. Visiting the new HARMAN Experience Center, I got a first-hand view of all that HARMAN has to offer and I must say, "I'm impressed."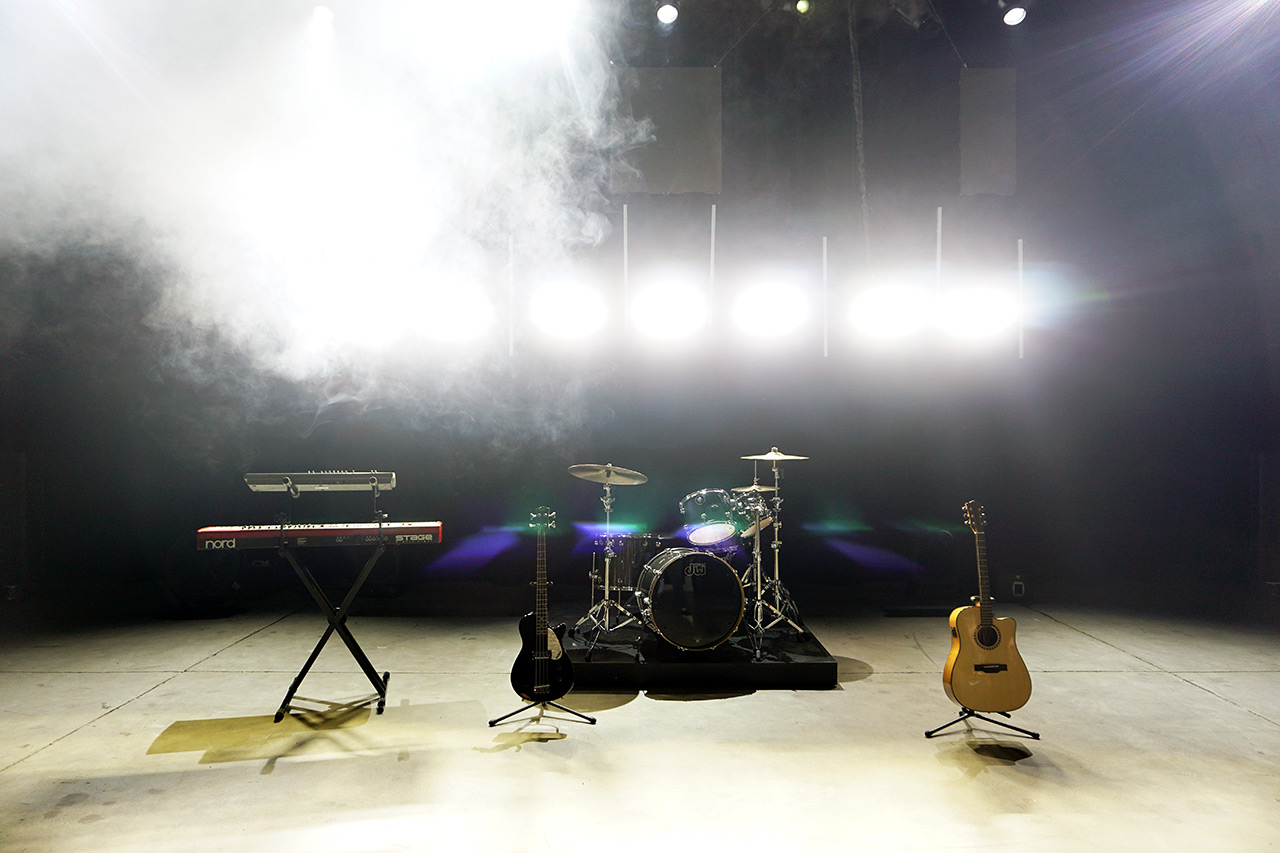 HARMAN's Experience Center and Sound Lab

HARMAN's unique 15,000-square-foot, multi-functional Experience Center was specifically designed as a place to showcase and demo HARMAN's solutions. Comprised of several interesting spaces, the facility encompasses an exceptional layout that includes a connected retail experience, a mini studio for budding music engineers or podcasters, an area to help consumers get familiar with Networked AVoIP, and a virtual Ferrari driving experience. Get this, there is even a dedicated space for a replica hotel room that lets you experience what it is like to be in a Voice-Enabled Cognitive Hotel Room. And if that wasn'​t enough, there is a 6,000-square-foot soundstage to open your ears. Perhaps one of my favorite things at the facility, this area delivers  live entertainment audio, video, and lighting demonstrations. Whether you are looking for home or business solutions, the Experience Center has an impressive collection of technology-advanced products that is sure to stimulate your interest.
Sound So Good Behind The Wheel

While the HARMAN Experience Center was designed to showcase and demonstrate HARMAN's cutting-edge technology for home and professional solutions, getting behind the wheel of a car is the best way to experience their skillfully crafted car audio sound systems. HARMAN audio solutions are present in more than 50 million automobiles on the road today including Audi, BMW, Fiat Chrysler, Ferrari, Ford, General Motors, Hyundai, Kia, Lexus, Land Rover, Mercedes Benz, Porsche, Toyota, and Volkswagen. From the all-new Lamborghini Urus to the new Bentley Continental GT or Maserati Ghibli, HARMAN audio brands can be heard in some of the most iconic automobiles ever to hit the streets.
READ: The Science of Sound: Mark Levinson, Lexus, and the Audio of Your Dreams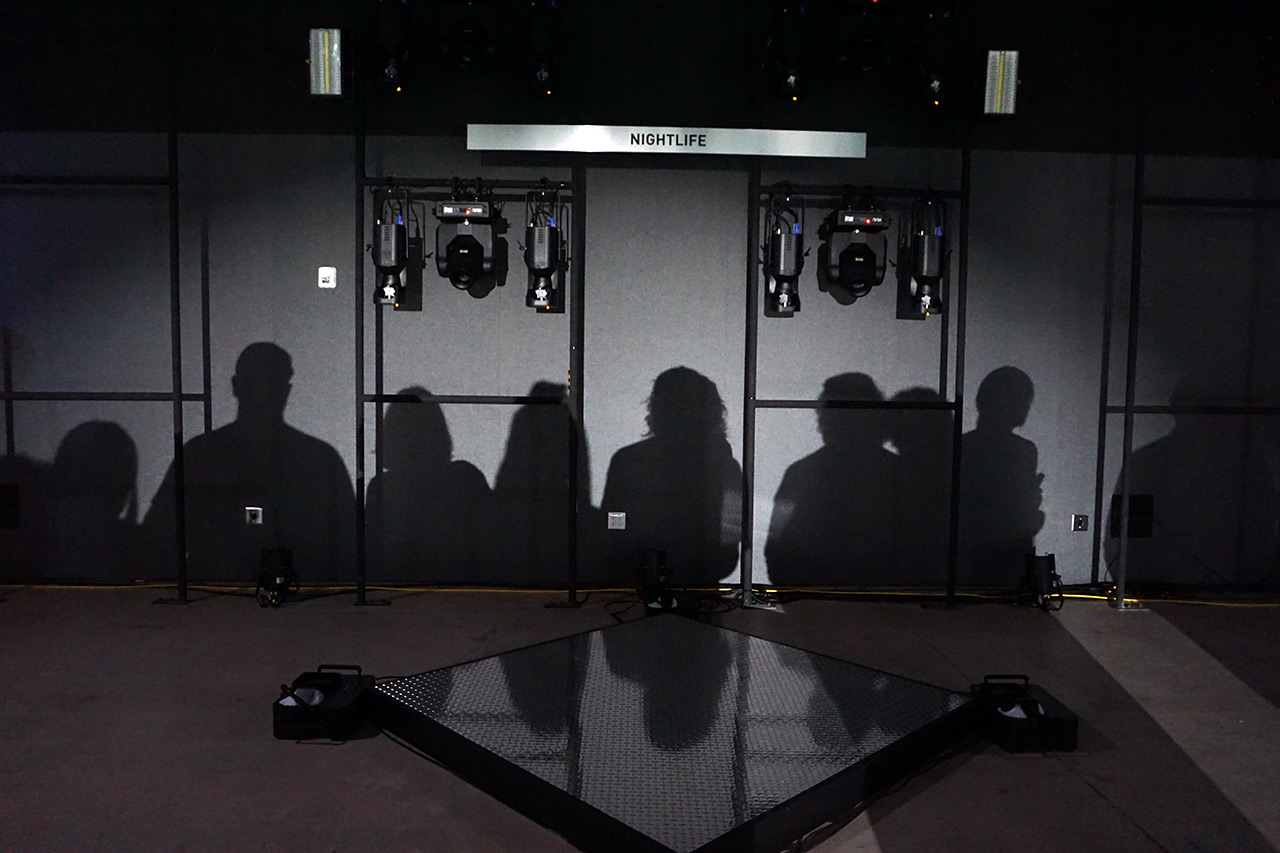 My dream car, the Ferrari Portofino, is also equipped with the HARMAN sound — the Portofino has a powerful JBL Professional sound system. I haven't been fortunate enough to take the Portofino for a test run down Rodeo Drive– yet, but I did get an opportunity to drive in style in the new, high-performance Kia Stinger through Beverly Hills. Kia's fastback sport sedan features a Harman Kardon audio system demonstrating the range that the HARMAN brand offers. Similar to my current car–which has a Harman Kardon audio system–the audio experience in the Kia Stinger has a best-in-class sound. The all-new 2018 Kia Stinger includes 15 high-performance speakers, two subwoofers under the front seats, and is powered by a 720-watt amplifier. The in-car listening experience is enhanced, thanks to HARMAN's Clari-Fi™ and QuantumLogic® Surround technology.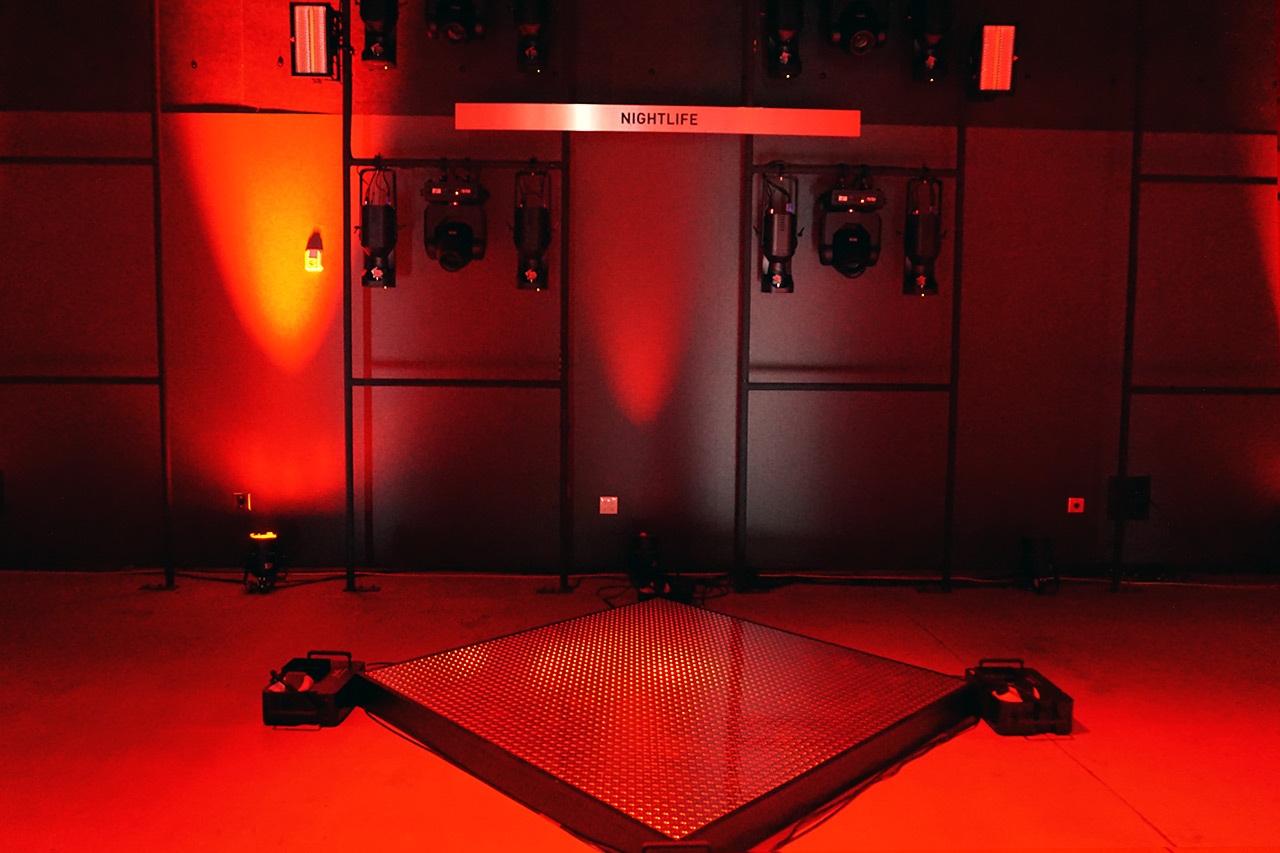 Outstanding Sound

I can go on and on about the superior sound of HARMAN, but the only true way for you to appreciate all that HARMAN has to offer is to experience it for yourself. If you are in the market for audio, video, lighting and control systems, and you live in Los Angeles, Singapore, China, or London, take the jump over to one of HARMAN's Experience Centers for a live demonstration. Keep in mind that the Experience Centers are by appointment only to HARMAN and Samsung customers, artists, and other industry professionals, so visit their website www.Harman.com first. Whether you are in the market for speakers, headphones, or microphones, I'm sure you will find something to suit your taste and lifestyle from one of HARMAN's many brands. If you would like more information on the new Kia Stinger, or if you're interested in taking it for a spin, visit their website at Kia.com. The Kia Stinger combined with the audio power and depth of the HARMAN sound system opens a new dimension of listening and will surely take your driving experience to a whole new level.