If you are in the market for a portable and compact high-performance speaker, JBL's "Clip" is small in stature, but packs a punch delivering high-performance audio. The JBL Clip streams your music as well as your wireless calls through built-in Bluetooth or an integrated audio cable that works with iPad, iPhone, iPod Touch, MacBook Air, MacBook Pro, Mac Mini, Android, and Blackberry. Light and rugged, the powerful speaker has a built-in integrated carabiner that clips on to anything makeing it easy to set-up and stream from a tablet or smartphone.
Additional features include:
Clip-on Convenience
Integrated carabiner is designed to hook onto your clothes, backpack or messenger bag.
Built-in Microphone
The built-in microphone allows you to answer calls without skipping a beat.
Bluetooth Connectivity
Allows you to wirelessly stream music through any Bluetooth enabled device.
5-hour Rechargeable Battery Life
Features a rechargeable battery for convenient portability and extended playback time.
Aux Connection
Auxiliary-input (aux in) connector allows you to plug into practically any audio device.
VIDEO: JBL Clip Wireless Speaker
[jwplayer mediaid="22369″]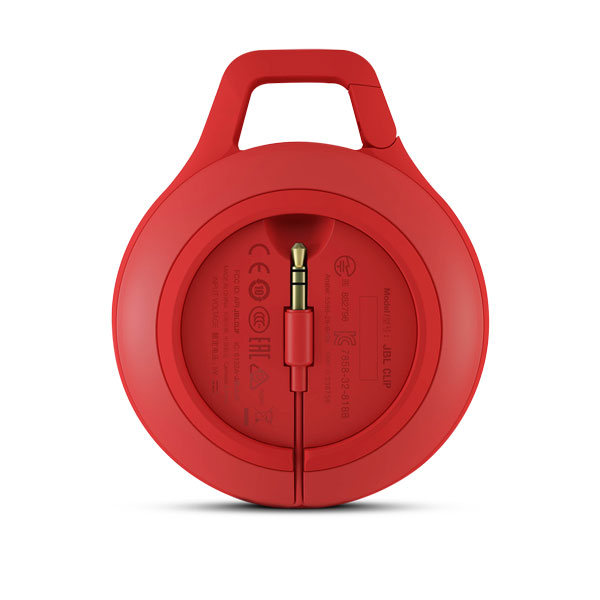 Available in multiple colors via JBL.com. RETAIL $49.95
Tags Bluetooth Bluetooth Speakers gadgets JBL JBL Clip JBL Speakers Portable Speakers