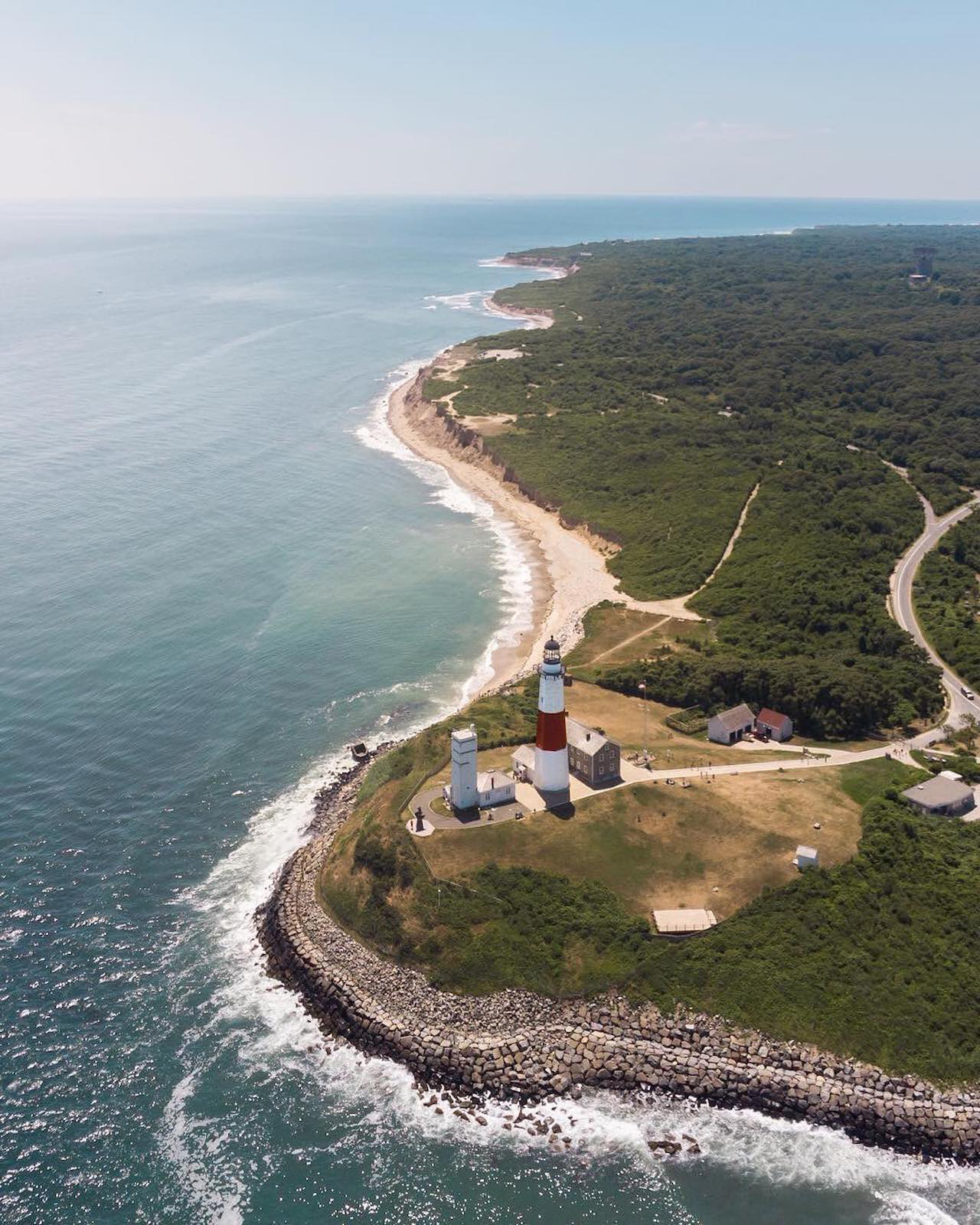 Photo credit: Instagram
So, you finally made the trip to the Big Apple and you are wondering what's next after ponding the busy streets of Manhattan, taking in the culture uptown in Harlem, conquering the Empire State Building, and visiting the Statue of Liberty. As you contemplate your next move, here's an idea — why not consider a day trip from the city? New York City can be overwhelming especially if you aren't used to the hustle and bustle that comes along with a day in a city that never sleeps. If you find yourself in need of a break after doing the tourist thing and hearing the never-ending sounds of NYC, we suggest you consider a short drive to explore some neighboring cities. Expand your horizons by exploring these three quick getaways that offer a much different perspective of New York.

Photo credit: Instagram
The Hamptons
The Hampton's offers a different view of New York City. It's where some of the richest folks in the Big Apple go to play. A trip to the Hamptons is like entering a different (and super-chic) part of New York State. Traveling to the Hamptons is suitable all year long, but to take in what this well-known summer retreat has to offer, you must travel around the summer holidays. Anytime between Memorial Day and Labor Day is the best time to visit one of the most famous areas on Long Island.
What do people do in the Hamptons? Well, of course, look good, spend money, and try to be seen. Seriously, the Hampton's offers something for everyone, including you. Whether you find yourself in Southampton or East Hampton, the series of beach towns offers serene beaches, wineries, great restaurants, cool bars, specialty shops, and a dramatic backdrop among other sights. If you are wondering how to get to the Hamptons, you have several options. You can drive, but why drive when can depart from one of four private terminals in New York City and board the chopper (not a motorcycle, but a helicopter) and be there in a mere 40 minutes.

Photo credit: Instagram
Niagara Falls
Niagara Falls may not be one of the great wonders of the world, but it will always remain one of the most fascinating destinations in the world. The breathtaking waterfalls with landscaping formed by the Great Lakes is a magical and unforgettable view. If you love a good road trip, the picturesque seven-hour drive from New York City is well worth the time on the road. You may also opt to take a short flight if you are someone who isn't for spending a half-day to reach your destination. However you arrive, once there, you can immerse yourself in as much outdoor adventure as you can handle.
READ: 5 Things To Do & See In Niagara Falls
Riding on the famous Maid of the Mist boat for an up-close Niagara Falls experience is a must when you arrive. This boat tour offers an unparalleled experience and is the only way to experience one of North America's most powerful waterfalls. There are plenty of hotels and a plethora of attractions in Niagara Falls that don't include 600,000 gallons of water falling before you. There is Niagara State Park, the oldest park in the United States. You can enjoy world-class gaming and entertainment at the Seneca Niagara Resort& Casino, there are several nearby vineyards or one-of-a-kind tours that include scenic terrain. Niagara Falls straddles the border between Canada and the US, so don't forget your passport in case you decided to visit our neighbors to the north.

Photo credit: Instagram
Atlantic City
We know, Atlantic City isn't in New York City, but it's close. This resort city famously known as the Las Vegas of the east coast on New Jersey's Atlantic Coast is lined with nightlife, and of course, casinos. The heart of the city, the 4-mile-long Atlantic City Boardwalk, is a short 2-hour drive from Manhattan via the Garden State Pkwy and is worth the trek if you are looking for some gold old-fashioned fun.
Admittedly, Atlantic City has seen better days, but a trip to AC makes for a great escape from the hustle and bustle of New York City. There are still a few gems to check out on the world-famous boardwalk, especially if you enjoy novelty-specific attractions. If old-school amusement rides and carnival games do it for you, we recommend checking out the Steel Pier. The pier has a diverse array of rides, souvenir shops, and eateries. Atlantic City is synonymous with gambling. If you like the thrills and excitement of betting against the house, the boardwalk is lined with several hotels and casinos. Atlantic City is definitely not Las Vegas, but seaside gaming and resorts like the Borgata Hotel Casino and Spa, Caesars Atlantic City, or the Hard Rock offer you a sanctuary to dine and play all trip long. The Borgata, one of the most luxurious casinos in the town offers an unmatched travel experience on the East Coast. If you're thinking about going to AC in the summer don't forget you can always hang out at the beach.
Tags Atlantic City Day trip Long Island New York Travel What to Do