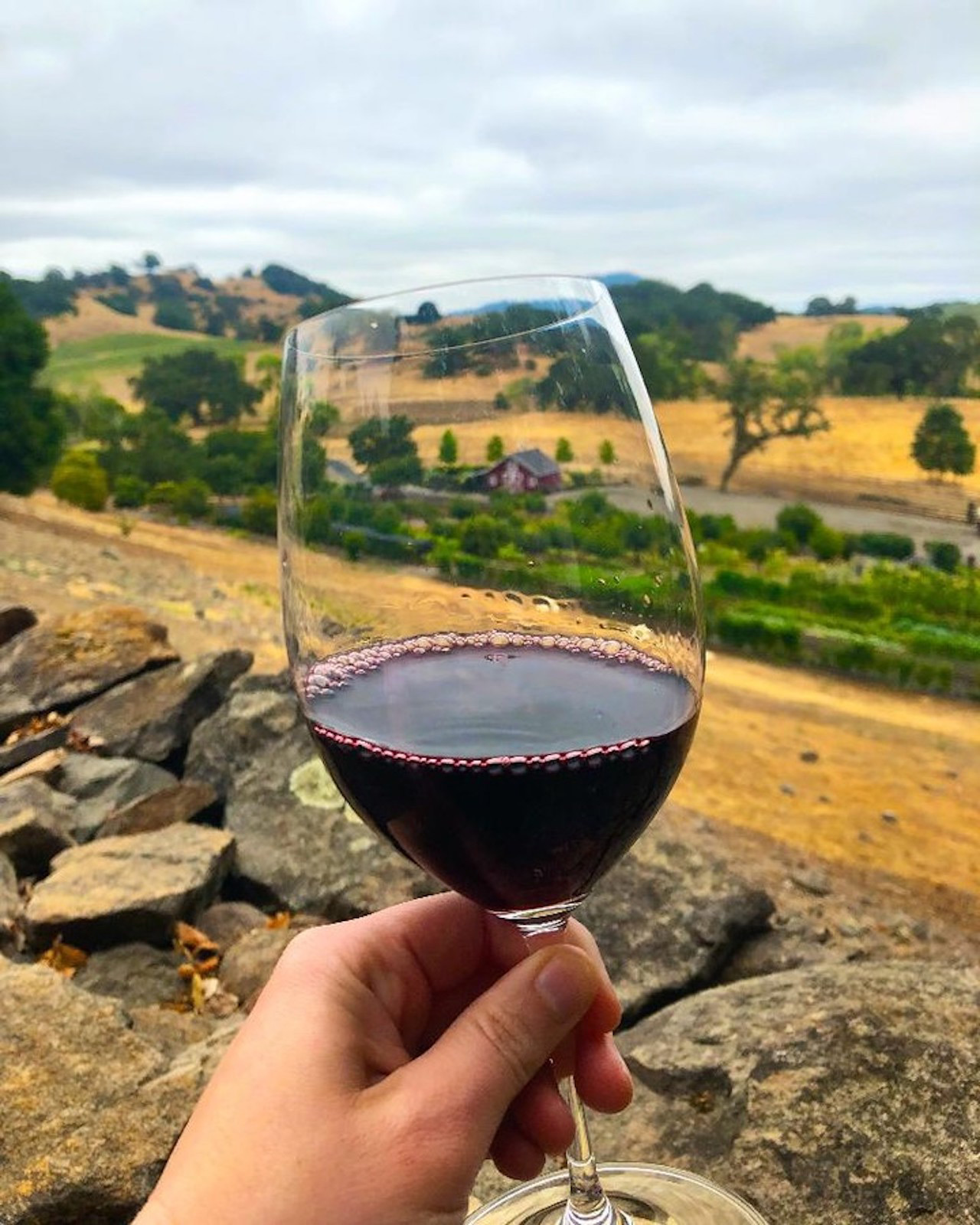 Photo credit: jordanwinery/Instagram
People come from all over the United States to California wine country to enjoy an array of wines. This part of California is not only a great place to appreciate wines it is also a one-of-a-kind vacation spot. The next time you head to wine country here are activities you should include.
1. Go on a Hot Air Balloon Ride
Take in the picturesque scenery from the unique vantage point of a hot air balloon. There are several companies in the area that offer this exciting activity. You can choose a 45 to 90-minute ride, but you will need to schedule three or four hours total for the activity. The baskets can often hold up to 16 people, so no matter who you are visiting with, you can partake in this amazing adventure. If you visit in June, you may catch the Annual Sonoma County Hot Air Balloon Classic.
2. Golf Year Round
Thanks to the mild temperatures in Sonoma County, golfing is a popular pastime all year round. The course scenery is breathtaking and diverse, regardless of which golf course you choose. From seaside links to wooded wonderlands, Sonoma County offers multiple 9, 18, and 36 hole courses that will appeal to golfers at any level. Next time you visit leave an afternoon or two open for a relaxing round of golf.
READ: The 5 Best Resorts in the USA
3. Visit the Charles M. Schulz Music
Are you a fan of Snoopy and the Peanuts comic strip? Next time you visit Sonoma County you need to pay a visit to the Charles M. Schulz Museum, which comprises 8,000 square feet of Peanuts artwork. In fact, it is the largest collection of original Peanuts artwork in the world, including pieces depicting Charlie Brown, Lucy, Linus, Snoopy and the rest of the gang. There are also memorabilia that dates back to the 1950s. Even if you've been here before, stop by again. There are three exhibition galleries and they change every six months.
4. Take a Hike
Sonoma County is home to thousands of miles of gorgeous hiking trails and dozens of beautiful parks. If you are a fan of hiking, then you will definitely want to explore the many trails in the vicinity. There are coastal trails that will take you along rocky bluffs, beautiful beaches, and trails that wind through forests, meadows, as well as mountains. Whether you are a novice or a life-long hiker, Sonoma has a hike that will work for any age or ability.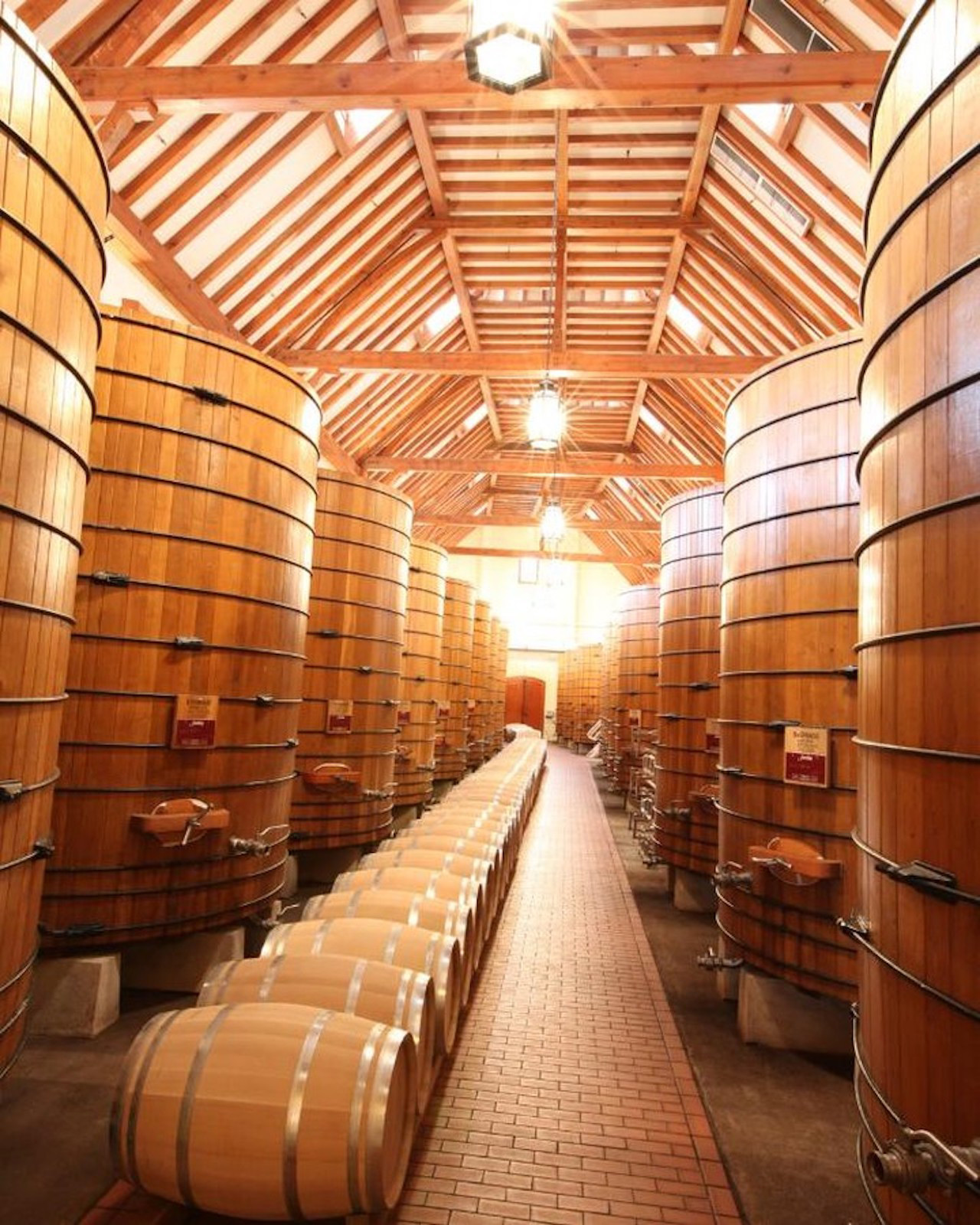 Photo credit: jordanwinery/Instagram
5. Check Out a Winery
Where can you go when you want to try the best cabernet sauvignon in California wine country? While there are many wineries in the area, Jordan Winery is known for its exceptional cabernet sauvignon as well as its popular food and wine tours. (And its vineyard hikes, too.) They offer four different tours and you can choose from quiet, private cellar tours or walking tours that give you a first-hand view of their scenic property. They also offer seasonal events with food from their chef.
6. Enjoy Live Music
Sonoma County is home to large performing arts venues and smaller spaces where you can see renowned musicians play. If you like more intimate shows you should see who is playing at Schroeder Hall at the Green Music Center, which seats 240 people. However, there is also Weill Hall that seats 1,400 people, which is located in the heart of wine country. You may also enjoy what is playing at the 6th Street Playhouse, a venue that regularly hosts dramatic performances and comedy.
READ: 5 Things To Do In Santa Barbara
7. Visit Sonoma's Serengeti
Most people do not realize they can see zebras, gazelles and more right in Northern California. Visit Safari West Wildlife Preserve & African Tent Camp, in Santa Rosa, for a unique, entertaining and educational experience. Approximately 700 animals live on the 400 African-inspired acres. The conditions are designed to closely match the animal's normal African environment. You can take a safari tour where you can view the animals up close and personal. This extraordinary experience is one you won't soon forget.
8. Sip on Beers at One of the Many Breweries
Although wineries are the most popular destination in wine country, you should not ignore the dozens of breweries operating in the area. Crowds line up to try unique craft beers you cannot get anywhere else — even wineries blog about the best craft beers to try in Santa Rosa. It is even possible to go on a brewery tour where you can try out several different places in a short time. You can make everyone in your party happy by trying wines one day and beers the next.
Whether your stay in California wine country lasts a couple days or several weeks, there is so much to see and do here you may need to come back again to fit it all in. These are just a few of the many activities you can take part in when you visit, and you can look up others online. One thing is certain: you will never forget the time you spend in Northern California.
Disclaimer: This is a sponsored post and consideration was paid to us to express the views above.