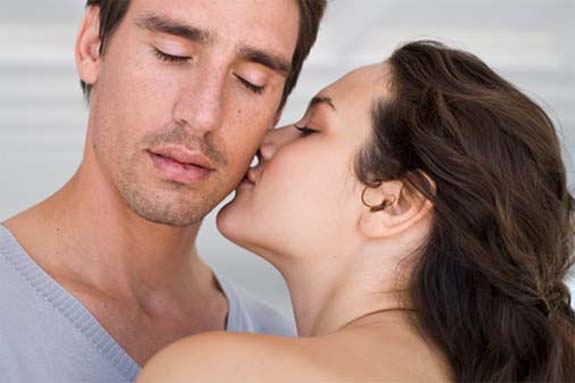 For the most part, women don't want to be with a guy who takes more time than she does, when getting ready to go out (Jersey Shore guidette's aside). But they do want a guy who knows how to take care of himself. How much is too much when it comes to your grooming and personal maintenance? Here's Mankind Unplugged's  fool-proof code to good MANly hygiene.
1. Hands and Feet – Keep Em' Clean
You don't have to hit the nail salon to pull this off. Just keep nails trimmed and neat.
The only time dirty fingernails are acceptable:
a. You just finished building your lady a house
b. You are an artist who lives and breathes his work, thus your craft can't be washed from your hands
2. Hair Products – Crunchy Ain't Cool
Women love a guy who knows how to maintain his hair. If you're lucky enough to wash, go and your hair looks good, awesome! BUT if you're a dude that has to use some product to get it right – DON'T OVER DO IT! Your hair should be touchable, not crackling to the touch.
TIP: How do you know you are using too much hair product?
a. It's hard when you touch it
b. It looks wet all day long
3. Cologne – A Little Goes A Long Way
Women don't want to be knocked over with your scent as you walk by. Fragrance should be part of your essence, not your whole deal.  Too much cologne can make it seem like you're trying too hard, or remind a girl of her drunk uncle at the family reunion, pushing up on younger women. Bad, right?
TIP: Keep cologne to 2 spritzes. Spray it in the air and walk through it. This way your fragrance will be subtle and mysterious.
4. Mouth – Brush and floss. Duh.
For extra points, clean your tongue- that's where all the bad breath causing bacteria hide. As for your lips, a little lip balm will do the trick. No one wants to kiss crusty, chapped lips, but buyer beware- they don't want your mouth to look glossy either!
5. Facial Hair
The choice to rock a mountain man beard or shave daily, is really up to you. Some women like the rugged guy and some love the baby-faced. However, the one thing you can count on, is that no woman wants to see nose hairs. Period. Trim it. Trim it now!