Looks and body aren't the only two words you should use when describing Elizabeth Velasquez. More than the average video model, Miss Velasquez definitely has the brains (no pun intended) to complete the whole package. An actress, model, and radio co-host, this full-blooded Mexican-American girl also attended college as an education major with a concentration in mathematics. For those that can actually do the math let's see… Looks + Body + Smarts = TOTAL PACAKAGE!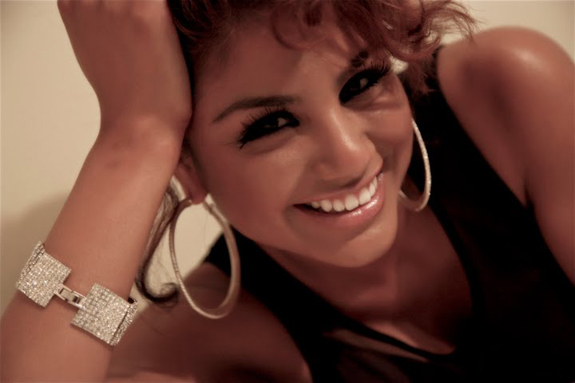 Miss Velasquez has not only graced the pages of several magazines, but she has appeared in numerous music videos. To her credit, you can catch her in Baby Bash's "Fantasy Girl" video, Enrique Iglesias's "Can You Hear Me," Akon's "Sorry, Blame It On Me," and The Game's "Pain" featuring R&B songstress Keshia Cole to name a few.
For more information on Elizabeth follow her on Twitter @LizVelasquez and you can visit her at Facebook.com/MissElizabethVelasquez. You can also check her out on YouTube.
Tags Elizabeth Velasquez Glamour Model Hot Girls Latina lingerie model model Video Model WOMENkind