Let's get one thing straight: a certain type of girl is impressed by the kind of car you drive. In the spirit of this dare to come up with a list that no two people will agree on, let's evaluate the top five cars chicks like to see dudes drive. Ready?
Dodge Challenger RT Classic


Secretly, most women (especially younger girls) love to drive fast and want to cruise with a man in a timeless powerful car. Nothing says powerful muscle man like a Dodge Challenger. What women doesn't like a man with muscles and power, right?
A modern classic muscle car re-imagined for the 21st century, the Dodge Challenger is lean and sports a ready-for-action profile. Starting at $40,000, the Challenger lets you make a bold statement while still being affordable. The latest Dodge Challenger is available with a V6 or V8 engine and reminiscent of the original model while loaded with modern-day refinement.
The Mercedes Benz S Class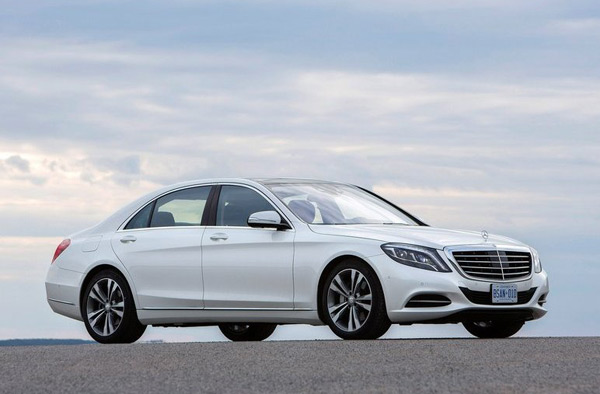 A Mercedes S Class is for the chick who likes a classy, sophisticated, business guy who will take care of her in one of his luxury estates and fly her to Paris for breakfast. A top-of-the-line model, this car costs about $94,400 and at a price close to nearly 6 figures, it's not exactly cheap, but at least you can be assured of finding aftermarket deals that include genuine Mercedes parts.
The S Class is available with either a rear wheel or a four wheel drive and has a 6-liter AMG V12 engine that can ramp up to 621 horsepower when the driver takes full advantage of the 7-speed automatic transmission system. This car not only offers one of the most relaxing drives, but as the brand's flagship model, it is also one of the most iconic luxury vehicles in the world.
The Ford F-150 Raptor


This car is for a chick looking for an Indiana Jones of Crocodile Dundee kind of rugged individual who eats danger for breakfast. It's the kind of car that John Wayne would get off his horse to ride. The Ford F-150 Raptor costs about $45,000. At this price range, a dude can throw in some additional luxuries to woo his woman.
This is yet another top of the line model. Its 6.2-liter V8 engine is capable of pushing to 411 horsepower and it uses a six-speed transmission. A buyer has a choice between getting a 4WD or a rear wheel drive. And, yes, it can tow and carry a big payload, too.
The Land Rover Range Rover


A Land Rover Range Rover is for a chick looking for a versatile man, one who can straddle between the savvy of a Mercedes Benz S Class and the rugged individualism of a Ford F-150 Raptor. Starting at $75,000, a dude can be assured of picking up a girl for a smooth ride in the city while handling the rigors of a countryside adventure.
The Range Rover's engine is actually similar to the one used for a luxury Jaguar, but its body resembles that of an off-road vehicle. This car actually has two five-liter V8 engines. One is 375 horsepower. The other is 510 horsepower. The 6 speed transmission is capable of going from 0 to 60 mph in 5.9 seconds.
The Nissan Leaf


If you are looking to attract the earthy type of girl, an electric car should be at the top of your list. A man driving a Nissan Leaf appeals to a chick looking for a kind, gentle, soulful dude who cares about the environment. The first car by a major automobile company to run entirely on electricity, the Nissan Leaf is about $33,000. At this price, a dude can afford to spend more quality time with his lady.
Driving a Nissan Leaf is as simple as just plugging it in. With a 80 kW AC synchronous electric motor, you have the ability to charge at home, at the office, or on the expanding national charging infrastructure.
There you have it, five different cars that work for five completely different types of dudes out to impress their partners.
Tags Cars chicks Fast Cars Girls and Cars Girls Like Cars guys Muscle Cars WOMENkind