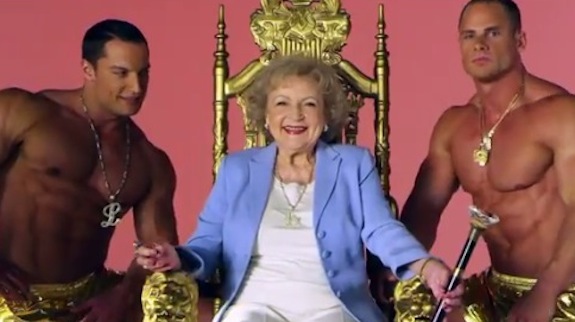 How old is Betty White? Approaching 90-years-old, she might easily have faded from public view, but she continues to reinvent herself. This time it looks like she has found a new career as a rapper. Yes, you read that correctly.
Rapping with techno dance artist Luciana, in their new music video "I'm Still Hot," Betty White talks about being hot while parading around with a few muscle boys and a boa constrictor.
How can you not like Golden Girl Betty White? Brilliant at what she does, she makes aging look fun. Jay-Z and Kayne better watch the throne!
VIDEO