Captain Morgan rum is not only legendary in taste but also celebrates the most legendary privateer and rum icon of all time.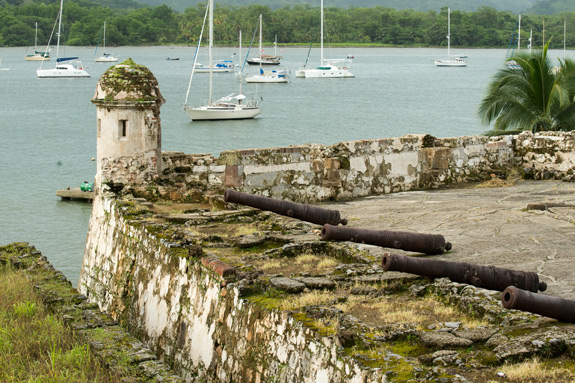 For the third year in a row – and with the help of the Captain Morgan brand – a team of leading U.S. archaeologists returned to the mouth of the Chagres River in Panama in search of the lost fleet of legendary privateer, Captain Henry Morgan. The project originally began in September 2010, when the team discovered six iron cannons off the coast of Panama belonging to Morgan, and continued last summer with the discovery of a 17th century wooden shipwreck believed to be one of the five ships Morgan lost – which included his flagship "Satisfaction" – in 1671 on the shallow Lajas Reef. This summer, the team recovered a sword, multiple chests, wooden barrels and cargo seals from a 17th century shipwreck off the coast of Panama where Captain Henry Morgan's ships wrecked on the reef.
VIDEO: Underwater Archaeologists Dig Deep For Iconic Privateer Captain Henry Morgan's Lost Fleet

To celebrate this momentous occasion and August 16th, National Rum Day, here are three rum recipes sure to put hair on your chest: Mix up the "Captain Morgan Black Privateer Punch," "Captain Morgan Black & Honey," and "The Satisfaction" – a delicious rum cocktail named after the iconic Captain Henry Morgan's flagship that sailed the high seas of the Caribbean.
"The Satisfaction"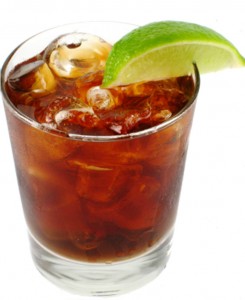 Ingredients:
• 1.5 oz. Captain Morgan Original Spiced Rum
• 3 dashes bitters
• 5 oz. cola
Directions:
In an ice-filled collins or rocks glass, combine all ingredients. Garnish with a lime wedge
Ingredients:
1.25 oz. Captain Morgan Black Spiced Rum
.75 oz. fresh lemon juice
.5 oz. honey
1 lemon wedge
Directions: Combine liquid ingredients in a cocktail shaker with ice and shake until cold. Strain into a rocks glass and garnish with a lemon wedge.
"Captain Morgan Black Privateer Punch" (serves 35)

Ingredients:
• 1 750 ml Bottle Captain Morgan® Black Spiced Rum
• 3 750 ml Bottles Red Wine
• 1 750 ml Bottle Cherry Juice
• 2 Oranges, Sliced
• 2 Lemons, Sliced
• 2 Limes, sliced
• 1/2 lb. Cherries, Pitted
• 1 L Cola
Directions: Chill all ingredients. In a large punch bowl, crush the fresh fruit to extract the juices. Combine liquids and add a large block of ice. Serve the punch in wine glasses with pieces of fruit.
Tags alcohol Captain Henry Morgan Captain Morgan Drink Receipes National Rum Day