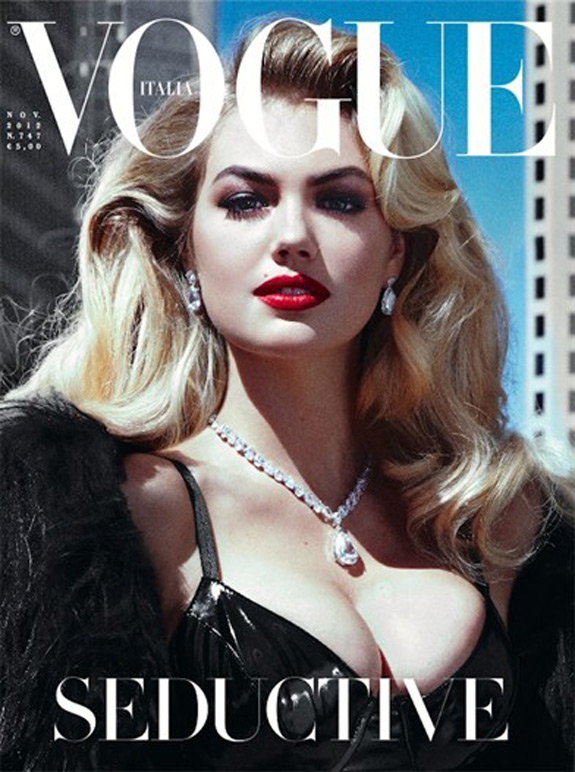 Kate Upton has been all over the pages of reputable fashion magazines as of late and her latest conquest is Vogue Italia. For Kate it's been great exposure, but many have criticized her because in the majority of these so-called "fashion photos," she appears to look like a dressed up dead fish. Quite frankly, Kate just seems out of place in the fashion world. Yes, the "Internet phenomenon" is gorgeous, but does she have what it takes to be a supermodel?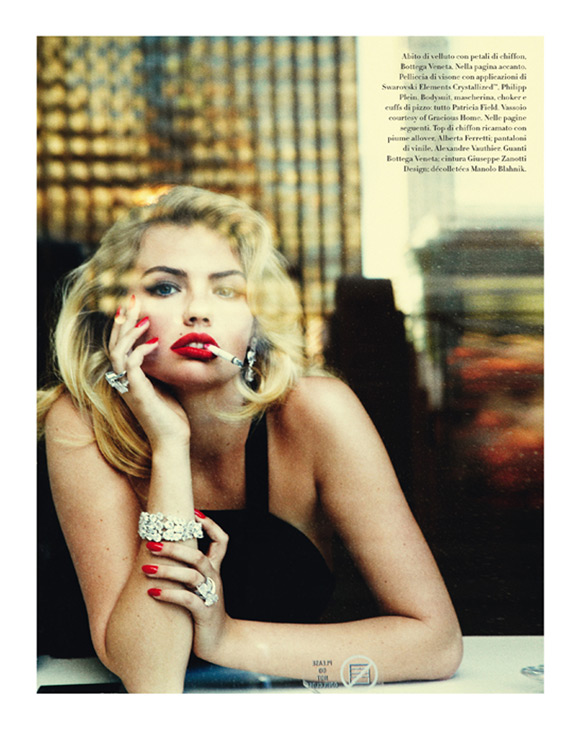 It's no denying that Kate has that "glamour" look. She definitely has that sensual Marilyn Monroe "I put out on the first date" look. Not saying Kate is slutty, but Kate the high-fashion model just doesn't work. What is working is her latest spread [no pun intended] in Vogue Italia. FINALLY, a fashion magazine get's it right with Kate's look. She appears to be back to the "seductive" Kate that men everywhere lust over. What do you think?
VIDEO: Vogue Italia November 2012: Seductive

[jwplayer mediaid="15712″]
For more on Kat's interview with Vogue Italia visit Vogue.it.
Tags Kate Upton Kate Upton Pictures Kate Upton Vogue Kate Upton Vogue Italia Kate Upton Vogue Photos Kate Upton Vogue Pictures Vogue Italia Magazine