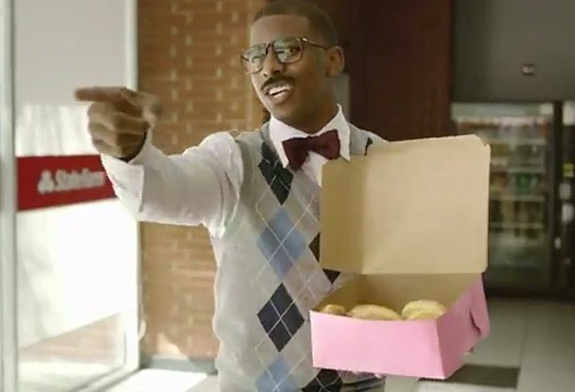 Similar to Kyrie Irwing's "Uncle Drew" Pepsi commercial, State Farm created an alter ego or rather a twin for NBA baller Chris Paul. In the new spot, the All-Star point guard has a long-lost identical twin brother, Cliff Paul, who is a State Farm agent. The entire premise is that Chris and Cliff Paul were born to assist.
VIDEO

[jwplayer mediaid="16386″]
Cliff is available on Twitter, so make sure to shout him out at @CliffPaul if you need some assistance.
Tags Chris Paul Chris Paul State Farm Cliff Paul nba State Farm State Farm Commercial