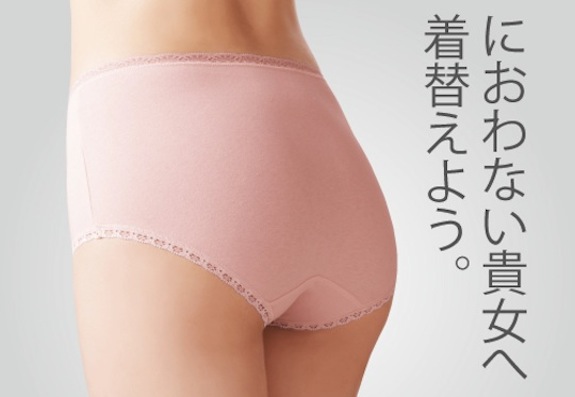 Look what we found on Japan Trend Shop and no we weren't looking for them either. Sounds funny, but more importantly it's intriguing. The thought of odor eliminating underwear peaks your interest at first, but once you really think about it, don't you say to yourself that it's kinda of disgusting? The thought that she may stink down there is just YUCK.
Below is the description that is listed in the advertisement. Are these order killing panties worth $67? What do you think?
Especially designed to kill 95% of gas, sweat and other unwanted odors, the Deoest Women's Underwear is the ideal pair of panties for anyone who worries a lot about smells. 80% of bad odors are eliminated in the first 30 seconds and the underwear retains its functionality even after 100 washes.
Attention has also been paid to the look of the underwear and practicalities: They come in three colors (beige, pink, black) and several sizes, plus with smart lace frills around the edge of the panties.
The Deoest Women's Odor Eliminating Underwear features:
Colors: beige, pink, black
Size: small, medium, large or extra large
Small: waist 58-64cm (22.8-25.2″), hips 78-89cm (30.7-35″)
Medium: waist 64-70 (25.2-27.6″), hips 83-93cm (32.7-36.6″)
Large: waist 70-77cm (27.6-30.3″), hips 86-96cm (33.9-37.8″)
Extra large: 77-85cm (30.3-33.5″), hips 89-99cm (35-39″)
Materials: cotton (95%), polyurethane (5%)
Handwash for best results
Instructions: Japanese
Tags Funny Guy Humor Humor Odor Eliminating Underwear offbeat WTF