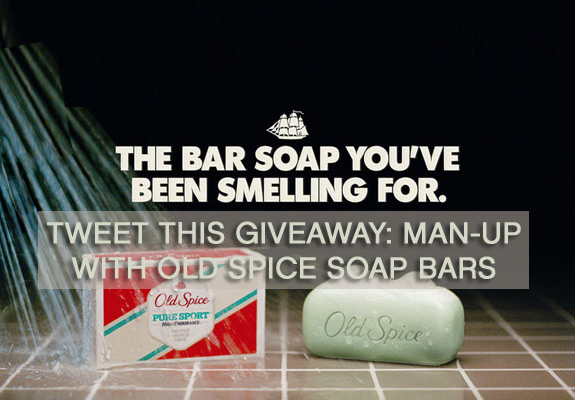 Our good friend and all-around good guy Aaron shared his thoughts about Old Spice new bar soap and now we want you to experience the delicious scents and smooth feel that Old Spice has to offer for yourself.
Mankind Unplugged has teamed up with Old Spice for a giveaway that's too good to be true and will leave you smelling too fresh to be turned down by your favorite female companion. We are offering one (1) lucky reader a chance to win Old Spice Bar Soaps (Fiji, Pure Sport and Swagger), an Old Spice towel, a shower radio ($150-$200 value), and a very manly shower curtain.
Loyal readers may enter their email address by clicking here for a chance to win or follow us on Twitter @Man_Unplugged and send us a @ reply message with the following:
@Man_Unplugged I want to #SmellitForward w/ @OldSpice new soap bars!
We will choose one lucky winner Friday, July 19, 2013, and please note that by entering the contest via email, you are agreeing to sign-up for our newsletter. Winners will be notified by email. This giveaway is sponsored by Old Spice.

Tags Bar Soap Giveaway Men's Grooming old spice Old Spice Soap Scented Soap Sponsored Post