Our mouths are still watering from the delicious BBQ served up by Celebrity Chef Adam Perry Lang.  George Dickel hosted an exclusive dinner and whisky tasting in the back lot of Jimmy Kimmel Live! Studios last week and we were lucky enough to snag a seat at the table.
Here are the ingredients for an amazing summer night: Great tasting whisky, seriously delicious BBQ, a free concert by The Wanted, and a mega-celebrity sighting of Oprah Winfrey, who made an appearance on the Jimmy Kimmel Show. Before sitting down to eat some finger-licking-good BBQ, we had a chance to hang out in the green room with other VIPs to watch Jimmy Kimmel in action.  After the show, we headed over to the back lot to catch The Wanted – accompanied by a chorus of screaming fans – as they sang a few of their hits. This also helped pass the time as we patiently waited for Adam to finish preparing his epic BBQ dinner.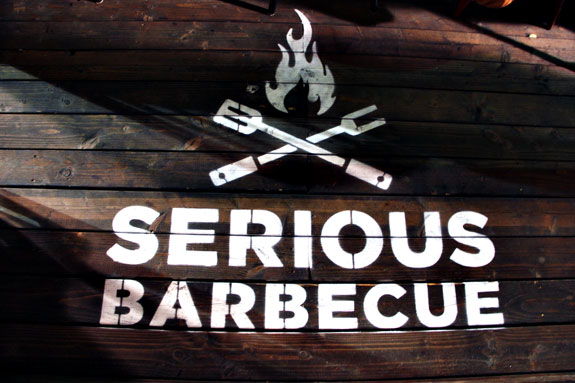 We can't speak for everyone else in our party, but we could smell that mouth-watering aroma of the specially prepared charcoals burning on Adam's custom flatbed tailgate trailer.  Did we mention that Adam built out an outdoor VIP lounge complete with a bar (full of George Dickel Whisky), a trailer, a 2-ton, custom-built pit smoker, and a dinning table?  Yes, he custom-built a one-of-a-kind outdoor dining venue on the back lot of Jimmy Kimmel Live. If ever there was a time to chow down on some Back Lot Barbecue, this was it.
At dinner Adam explained each and every dish, and boy, were there a lot of dishes! We learned that he slow-smoked the meat for hours before serving it.  As we enjoyed the meal that Adam prepared, George Dickel's national brand ambassador Doug Kragel was also on hand to discus various whisky brands, including the renowned Barrel Select.  We tasted each individual whisky in the George Dickel collection, including the No 8, No 12, Rye and of course, the Barrel Select. As we poured ourselves another round, Doug gave us a bit of backstory on this Tennessee whiskey brand.  Doug and Adam opened our eyes, not to mention our palates, to pairing savory BBQ with a smooth whisky. It's a match made in heaven!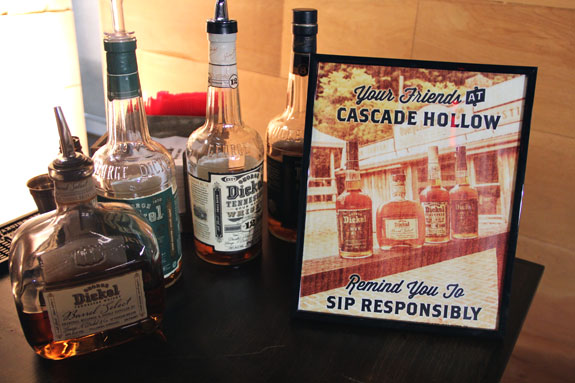 VIDEO: Adam Perry Lang: Serious Barbecue

[jwplayer mediaid="19316″]
The flavorful, savory whisky barbeque was everything our taste buds could hope for and definitely worthy of the title "Supreme MAN Meal"!  If you find that we have aroused your appetite, trust us and check out Adam Perry Lang's tantalizingly delicious BBQ.  From now until September 5th, Adam will be serving some serious barbecue lunch to the public at the Jimmy Kimmel Live! back lot from 11:00 AM to 3:00 PM.
What could be better than some good ol' country BBQ prepared in Hollywood along with some George Dickel whisky? Well, while you sample the beef short ribs, pulled pork, and beef brisket, a portion of the proceeds will benefit the L.A.C.E.R Afterschool Program and P.A.T.H.*, along with others in need. You get your fill of world-class whiskey and BBQ, and you help feed others… everyone wins with this lunch!
Tags Adam Perry Lang BBQ George Dickel George Dickel Whisky Jimmy Kimmel Whiskey Whisky