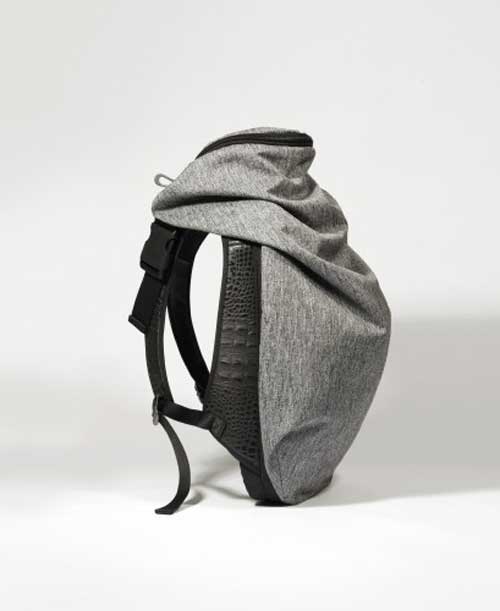 Just what every man is missing, a heather grey rucksack. For men that still carry backpacks and rucksacks, the new Côte&Ciel Nile Rucksack is sure to add a bit of sophistication to your collection. The conceptual accessory brand who's designs are characterized by minimalist, angular lines, and functional design, created a recasting of their iconic Isar Rucksack, improving upon the previous versions. The Nile rucksack effortlessly balances innovative modern fabrics that are informed by minerals and rock formations, while maintaining architectural shapes.
The unique silhouette offers a laptop pocket for devices up to 15", two internal accessories pouches, an external document compartment, and padded adjustable textile shoulder straps making it an easy to carry bag.
About Nile Rucksack Basalt
The layered woven fabric used to make the Nile Basalt has been inspired by the basalt rock outcrops along the shores of the Nile river. Like basalt lava itself the texture of the water repellant Eco Yarn fabric has a rocky texture for a natural handle. The buckle is enveloped by textured calf leather giving the bag an artisanal touch. Colours: Manganite featuring black embossed calf leather base with a high shine surface and contrasting mustard webbing.
Available via coteetciel.com. RETAIL $435