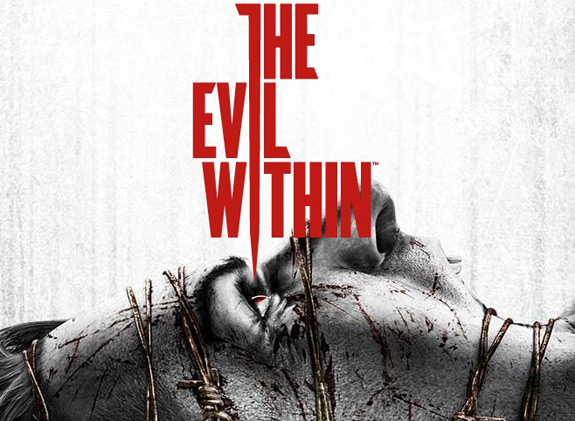 Today (Friday the 13th) is considered one of the unluckiest of days, so it's a perfect day to tell you about "The Evil Within." No, not the evil within you, but a new horror game soon to be released for Xbox and PlayStation. If you are anything like us, you like a good scary movie. For those of you who enjoy scary movies and love to play video games, The Evil Within could be the perfect vehicle.
Are you wondering how likely you are to experience the thrills of watching a scary movie while playing The Evil Within from the comforts of you home? Well, check out some of the playtest reactions in the games new trailer to see just how terrifying some players claim to be.
VIDEO: Terrified by 'The Evil Within'

About The Evil Within
Shinji Mikami, the father of survival horror, is back to direct The Evil Within™ – a game embodying the meaning of pure survival horror. Highly-crafted environments, horrifying anxiety, and an intricate story weave together to create an immersive world that will bring players to the height of tension. The Evil Within is in development for the Xbox One, Xbox 360, PlayStation 4, PlayStation 3, and PC and is slated for release in 2014.
While investigating the scene of a gruesome mass murder, Detective Sebastian Castellanos and his partners encounter a mysterious and powerful force. After seeing the slaughter of fellow officers, Sebastian is ambushed and knocked unconscious. When he awakens, he finds himself in a deranged world where hideous creatures wander among the dead.
Facing unimaginable terror, and fighting for survival, Sebastian embarks on a frightening journey to unravel what's behind this evil force.
Evil takes hold on October 21st in North America and throughout Europe on October 24, 2014. For every pre-order, consumers will receive The Fighting Chance Pack, which includes:
Medical Kit – A vital health enhancement to enable Sebastian to fight on.
Green Gel – Used to upgrade Sebastian's attributes.
Double Barrel Shotgun and Three Shells – A larger and more formidable shotgun than the regular shotgun, it's useful for tight situations with multiple encroaching enemies.
An Incendiary Agony Bolt – Capable of showering nearby enemies with damaging fire sparks.
A Poison Agony Bolt – Will draw enemies towards it and poison them, allowing Sebastian time for a quick escape.
Make sure to take the jump over to www.theevilwithin.com for more information. Stay connect with The Evil Within on Twitter and Facebook. Be very afraid!
Post sponsored by The Evil Within.
Tags evil within playstation Sponsored Post video games xbox