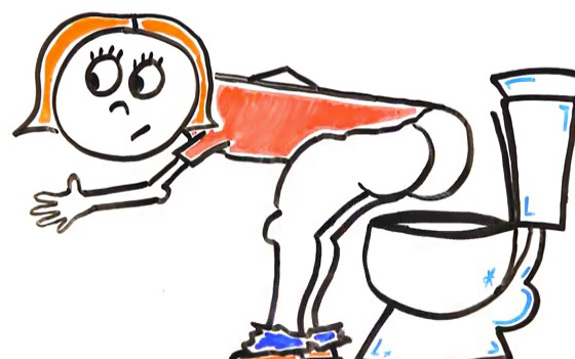 Public restrooms are gross, but we have to use them. When you do use them, your options are easy – stand up or cover the toilet seat. What do you do? This question may not come up that often for men, but it is a daily dilemma for girls. Getting straight (no pun intended) to the point, we hover and cover depending on the circumstances.
Most girls with any common sense hover when using a public toilet. When it comes to the number 2, it's not so simple. Has your girlfriend ever gone to the bathroom in front of you? Probably not. We will hold it until we get home. When "it" can't be contained we cover, but not before wiping the toilet. Call it 3-ply, but it's not uncommon for most girls to use at least three disposable toilet seat covers. We're complicated, but we are sure you already know this.
Check out this cool video that breaks down the science of germs and public restrooms to find out if your tush is in trouble. Let us know what you think.
[jwplayer mediaid="21873″]
Tags Facts Germs Public Bathroons Public Toilets restrooms Sanitary WTF