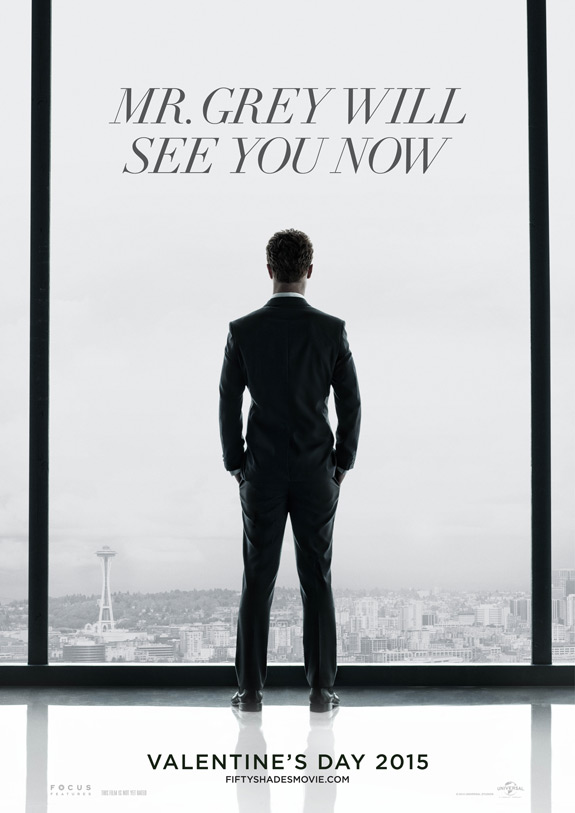 Fifty Shades of Grey… Oh! Beyoncé teased us several days ago by dropping a 15-second Instagram video clip with the words "Fifty Shades of Grey" set to a sexy and slowed-down version of her hit song "Crazy in Love." The teaser suggested she may be involved in the movie, but it was unclear until today. With the official trailer dropping today it's been confirmed that Beyoncé recorded a new version of of her 2003 hit song specifically for the movie's soundtrack.
Ofter described as "mommy p*rn," "Fifty Shades of Grey" is the sexy anticipated film adaptation of the bestselling book that has become a global phenomenon. More than 100 million copies of the Fifty Shades trilogy have been sold making it one of the biggest and fastest-selling book series ever. We have never read any of the books and admittedly, we didn't know what the hype was about until watching the trailer.
[jwplayer mediaid="22240″]
Women all over the world are hot and bothered right now after watching Christian Grey and Anastasia Steele, who have become iconic to millions of readers, played by actors Jamie Dornan and Dakota Johnson. As the anticipation builds, you may want to add Fifty Shades Of Grey to your Valentine's Day plans. Conveniently, Fifty Shades of Grey is in theaters everywhere February 13, 2015.
Tags Beyonce Fifty Shades of Grey Fifty Shades of Grey Movie Fifty Shades of Grey Trailer