Are you looking for the best way to capture special moments while you're on the go? Who isn't! Thanks to olloclip, the brand synonymous with creativity in your pocket, you can take your amateur (or professional) photography skills with you in a spontaneous and artistic way.
With the growing popularity of the selfie and improved definition of the camera phone, olloclip redesigned their patented lens system to provide a more versatile photo lens for your smartphone. With the launch of the newest edition to the olloclips arsenal, look for the all-new 4-in-1 Photo for the iPhone 6 and the larger iPhone 6 Plus.
The pocket-sized 4-in-1 lens system for the iPhone 6 and 6 plus includes four advanced-optics and versatile lens options: fisheye, wide-angle, 10x Macro, and a 15x macro. The unique lenses also features a front- and rear-facing camera design along with a pendant that you can wear – a first for smartphone lenses.
Don't have an iPhone 6 yet? No worries, olloclip makes a range of lens for older editions of the iPhone, iPad, and Samsung smartphones, including – just to name a few – the 4-in-1 Lens for iPad Air/Mini/Mini 2/Mini 3 and Samsung Galaxy S5; 4-in-1 Telephoto + CPL Lens iPhone 5/5s; Macro, Original, and Selfie 3-in-1 Lens for the iPhones 5/5s; 3-in-1 Lens for the iPhone 5c.
Compact and lightweight, the precision design of the Telephoto + Circular Polarizing Lens (CPL) is crafted with cutting-edge coated glass and multi-element optics. It delivers a 2x optical magnification, allowing you to get twice as close to your subject while making colors look rich and true to life.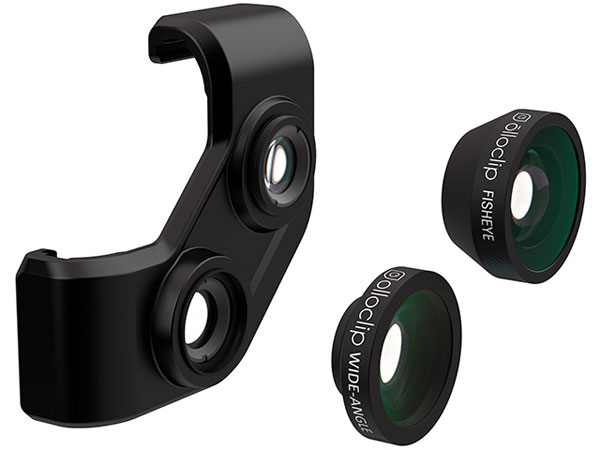 Designed exclusively to work with the Samsung Galaxy S, this 4-in-1 Photo Lens is lightweight and made with premium materials. Choose from fisheye, wide-angle and two macro (10x and 15x) lenses uniquely crafted in one compact device.
We recently put the olloclip 3-in-1 for the iPhone 5c to test when we decided to use it at a recent NASCAR race. We haven't quite mastered the lens as we have our Canon DSLR, but we did find the quality of the photos to be far superior to the iPhone basic camera.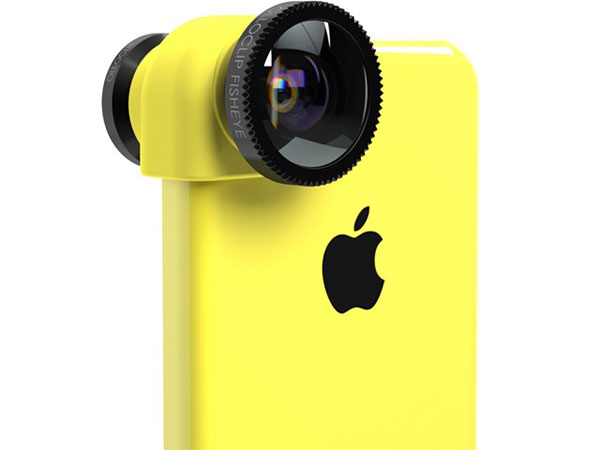 The 3-in-1 Photo Lens for the iPhone 5C combines a Fisheye, Wide-Angle and Macro lens in one lens system that attaches to your phone in seconds. Plus, as an added bonus, it is sized to fit in your pocket conveniently.
For more information and to see all the lenses olloclip has to offer, make sure to visit their official website olloclip.com. You can also connect with the brand to see some of the stunning photos taken with the olloclip. Follow the hashtag #olloclip on Twitter, and follow them on Instagram to see what your phone photos could be.
Tags gadgets Guy Stuff iPhone 6 Lens iPhone Lens Mobile Photography olloclip olloclip Lens